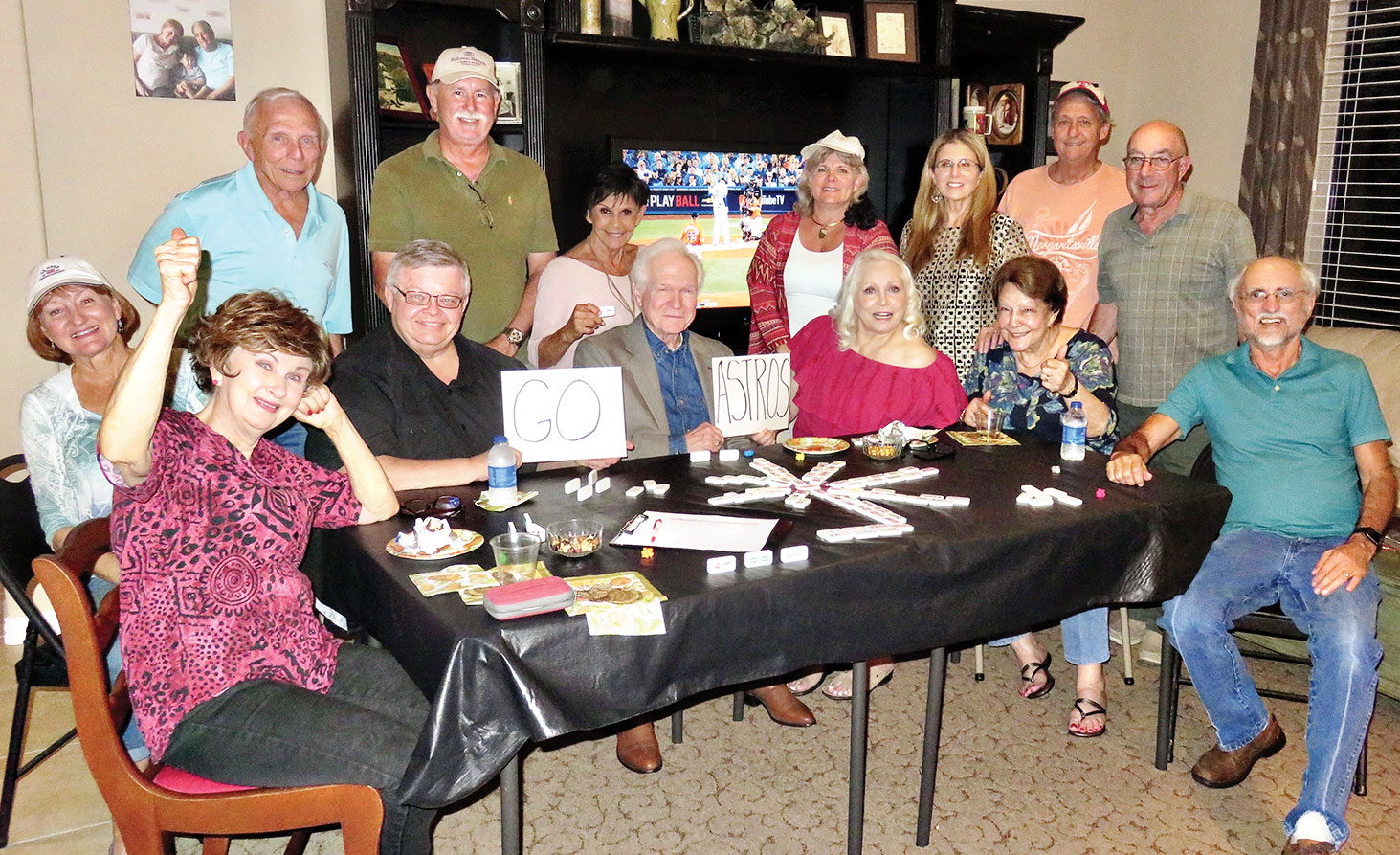 Nancy Toppan
The Game Gang enjoyed a whimsical game of Mexican Train and Italian cuisine while viewing Major League's Baseball 2017 World Series at Melodye and Bobby Rogers' home.
In the franchise's 56th season, the Houston Astros are finally champions after closing out the Los Angeles Dodgers with a 5-1 win in Game 7 of what was a thrilling World Series from start to finish.
It was a Series defined by relief pitching and home runs, and Game 7 had both. Neither starting pitcher made it out of the third inning with the teams combining to use eight relievers. On offense the Astros were powered to victory by George Springer, the team's center fielder, who homered for the fourth consecutive game and tied Reggie Jackson and Chase Utley for the most home runs in a single World Series with five.
Pete Toppan was the Mexican Train winner with only 95 points, while Susan Parker placed second with 104 points and Viv Wright was third with 126 points. Pete also won the most games, winning three games. The big loser was Millie Aramanda with 230 points.