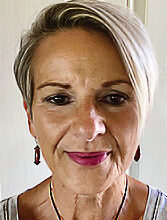 My name is Suzanne Spisak. My husband, John, and I have been Robson Ranch homeowners for eight years. I am currently a Robson Ranch Denton Homeowners Association (HOA) Board member. I am running for re-election to serve on the HOA board for the upcoming two-year period ending Dec. 31, 2023. My focus as a board member is:
* Oversight of Operational and Reserve budgets and related revenue and expense activities to minimize future increases to HOA dues
* Expansion of Food and Beverage and Golf revenue to offset expenses
* Management of amenities to meet the expectations of our growing community
As a current HOA board member, we are actively working on these issues. During my time on the board, I earned the respect of our management team here, and in Arizona, by presenting viewpoints that are in the best interests of homeowners as well as fair, reasonable, and workable. Early on, I pressed for full disclosure of reportable COVID-19 incidents in our community. I am always a vocal proponent of full communication to homeowners. My perspectives on financial decisions and the other administrative matters aligned with decisions and outcomes agreed to by our Arizona Board members. I attend weekly and monthly HOA committee meetings and am invested in their activities. I previously served on the Finance Committee and came to the HOA board with a thorough knowledge of HOA finances and its effect on our dues.
I am fully rooted in the Robson community and participate or lead in numerous activities like library volunteers, Games for Dames, Chinese Mahjongg, Christmas caroling, and Treat and Treating. I enjoy promoting our community in a monthly column in the Cross Timbers Gazette. I have a vested interest in ensuring our community and its amenities maintain high standards at the lowest possible HOA dues.