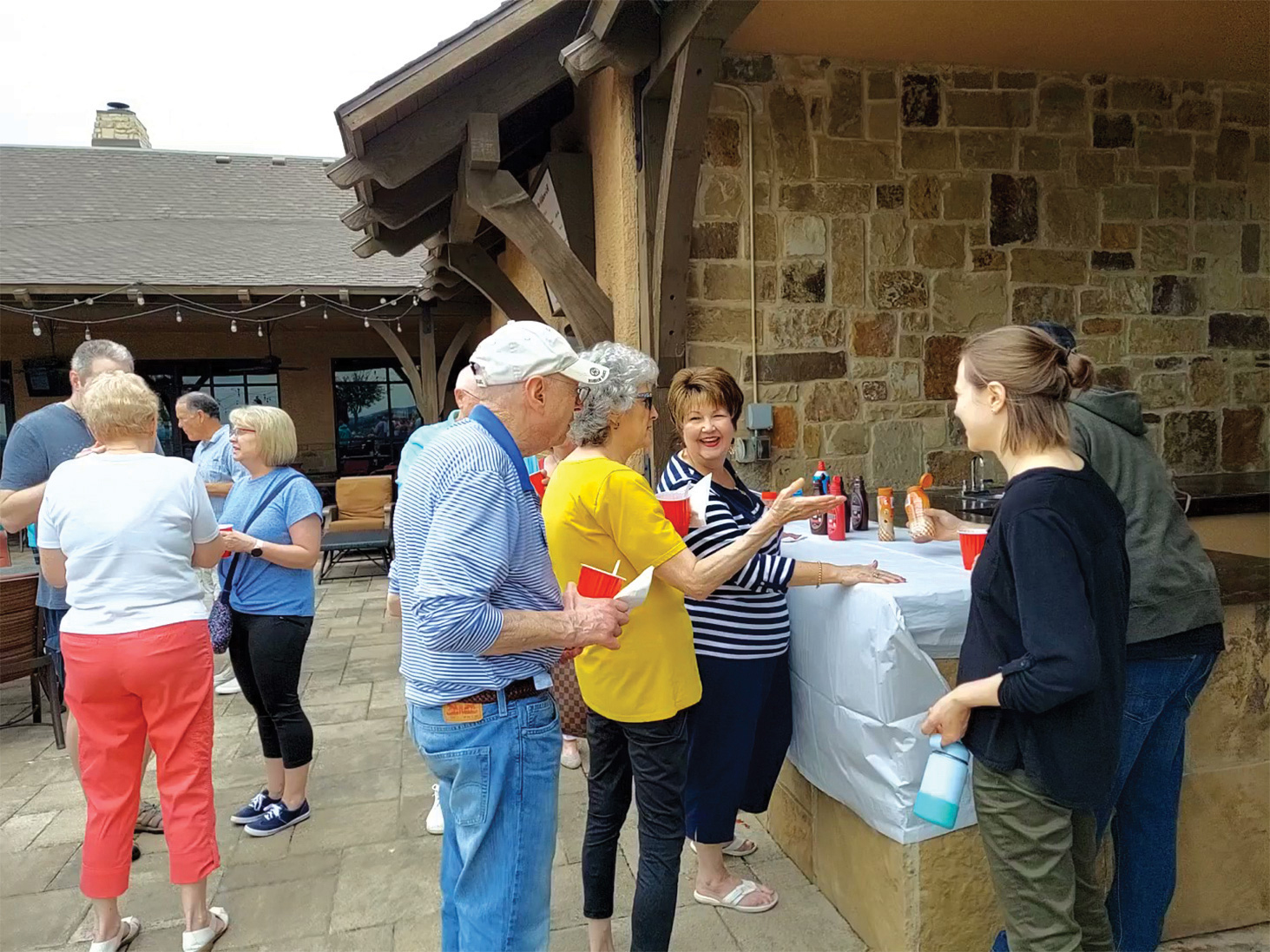 Cynthia Drury
Members and guests of the Fellowship At The Ranch Church gathered on the patio of the Wildhorse Grill for an old fashioned Ice Cream Social on May 30. The weather was perfect, warm but not too hot, with a slight breeze. A welcome relief from all the rain. It was the perfect opportunity to build an ice cream sundae with all the fixings including whipped cream and a cherry or two on top.
The view from the Patio was spectacular. It was a fitting backdrop for the time of fellowship and reconnecting, as members sat around the tables in small often changing groups. It was heartwarming to see people talking, sharing, and catching up on what has been happening.
Fellowship At The Ranch Church meets every Sunday at the Robson Ranch Clubhouse. The Coffee Meet and Greet starts at 10 a.m., followed by the Worship Service at 10:30 a.m. For more information about Fellowship At The Ranch Church, please visit our website, www.fellowshipAtTheRanchChurch.com.
One of the friendliest churches right in your own backyard.