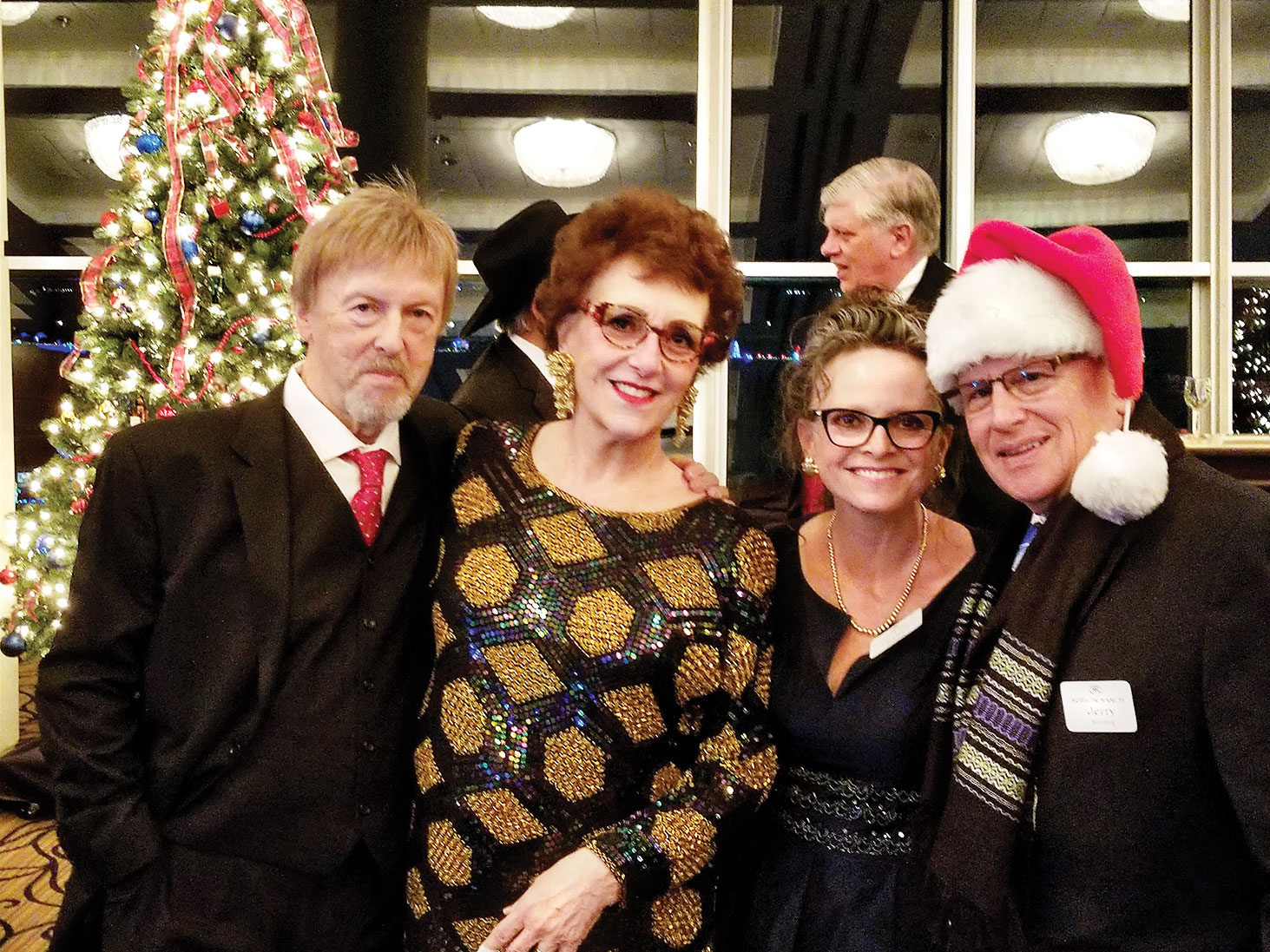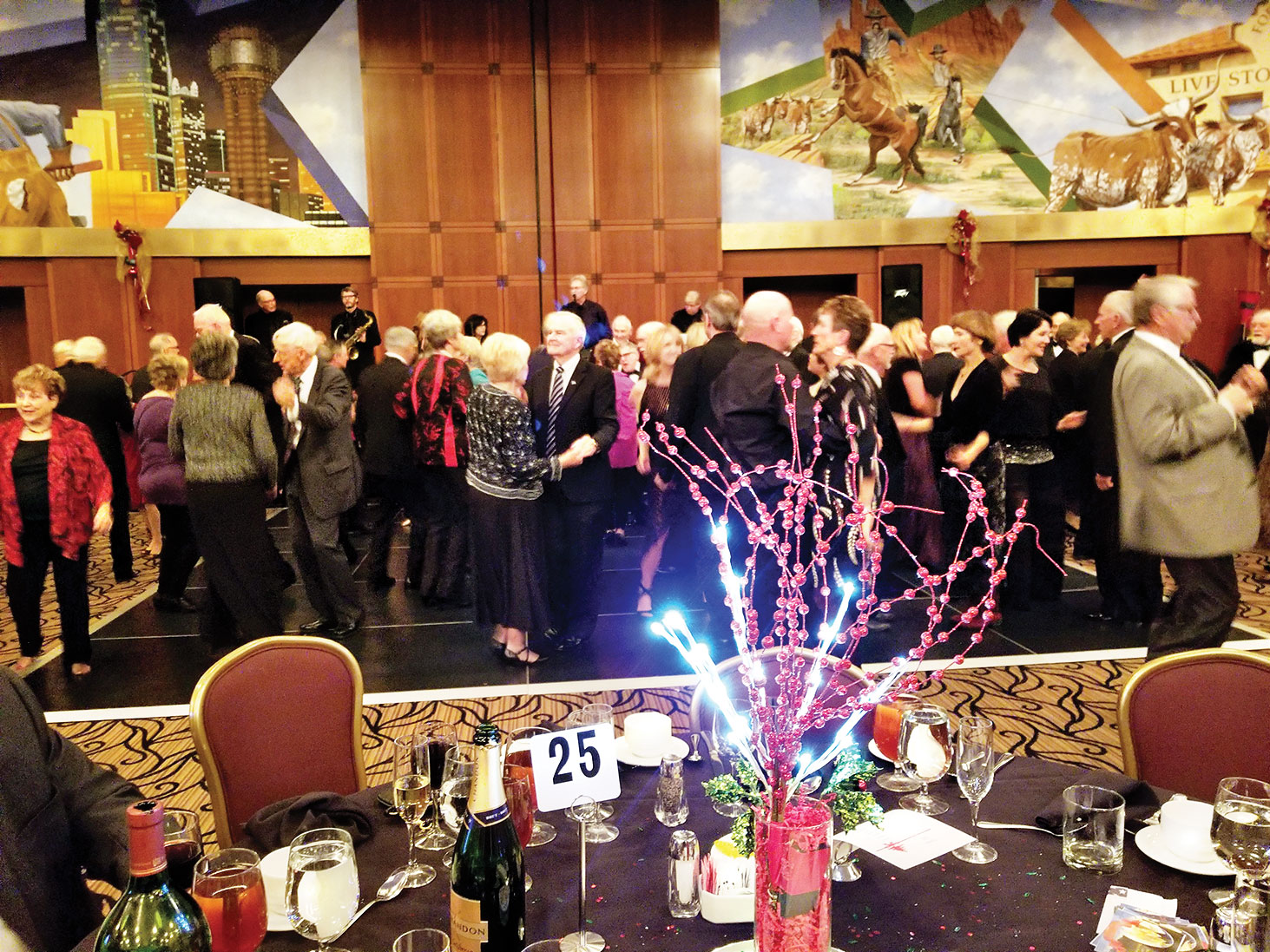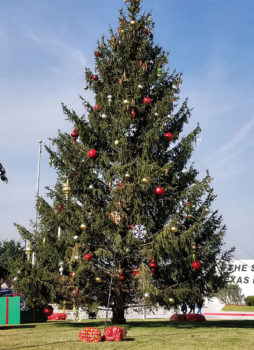 Tom Kanawyer
Another great event was put on by the Robson Ranch Social Committee December 9. The annual Christmas Gala was held at the beautifully appointed Speedway Club at the top of the Texas Motor Speedway.
Attendees gathered in the parking lot of the Wildhorse Grill around 5:30 p.m. as they readied to board the buses for the 10-minute trip to the Speedway. Of course the social committee personnel were on hand to serve them champagne as they boarded so that they could enjoy the trip in style!
On arrival the largest living Christmas tree in the Metroplex greeted everyone, and the promise of a beautiful evening was sealed! A quick elevator ride up to the top floor revealed another beautiful view of the entire speedway out the windows of our huge ballroom.
Each table of 10 was given two bottles of Domaine Chandon Champagne early on in order to let the good times flow before dinner! Our dinner was served at four different carving stations and included rosemary and garlic-crusted prime rib with mushroom demi, jumbo shrimp scampi with Parmesan crust, pan-roasted chicken with bacon and fennel, potatoes au gratin, maple roasted Brussels sprouts and carrot medley, a choice of three wonderful salads and gourmet dressings. This was followed by the choice of desserts at two different dessert bars including the apparent favorite of the evening, chocolate chip bread pudding with whiskey sauce! Of course each table was also appointed with a 1.5 liter bottle of Mondavi Chardonnay, and a 1.5 liter bottle of Mondavi Cabernet!
The marvelous band played all evening and even lowered their volume to enhance dinner conversation during the serving of dinner. All the favorites from big bands, to rock and roll and country were played. The floor was jammed too for the numerous line dances including Elvira and Boot Scootin' Boogie!
The tables were gorgeous too with the addition of handmade LED lighted centerpieces made by social committee volunteers. At the end of the evening there was little more to wish for to make a perfect night.
A safe bus trip back to the Ranch was provided, and luckily when the last bus arrived a little after 11:00 p.m. the rush hour at the Ranch was already over!
The Social Committee thanks all those who attended and hopes that you will join us next year for more fun at the Casino Night, Christmas Gala and more!