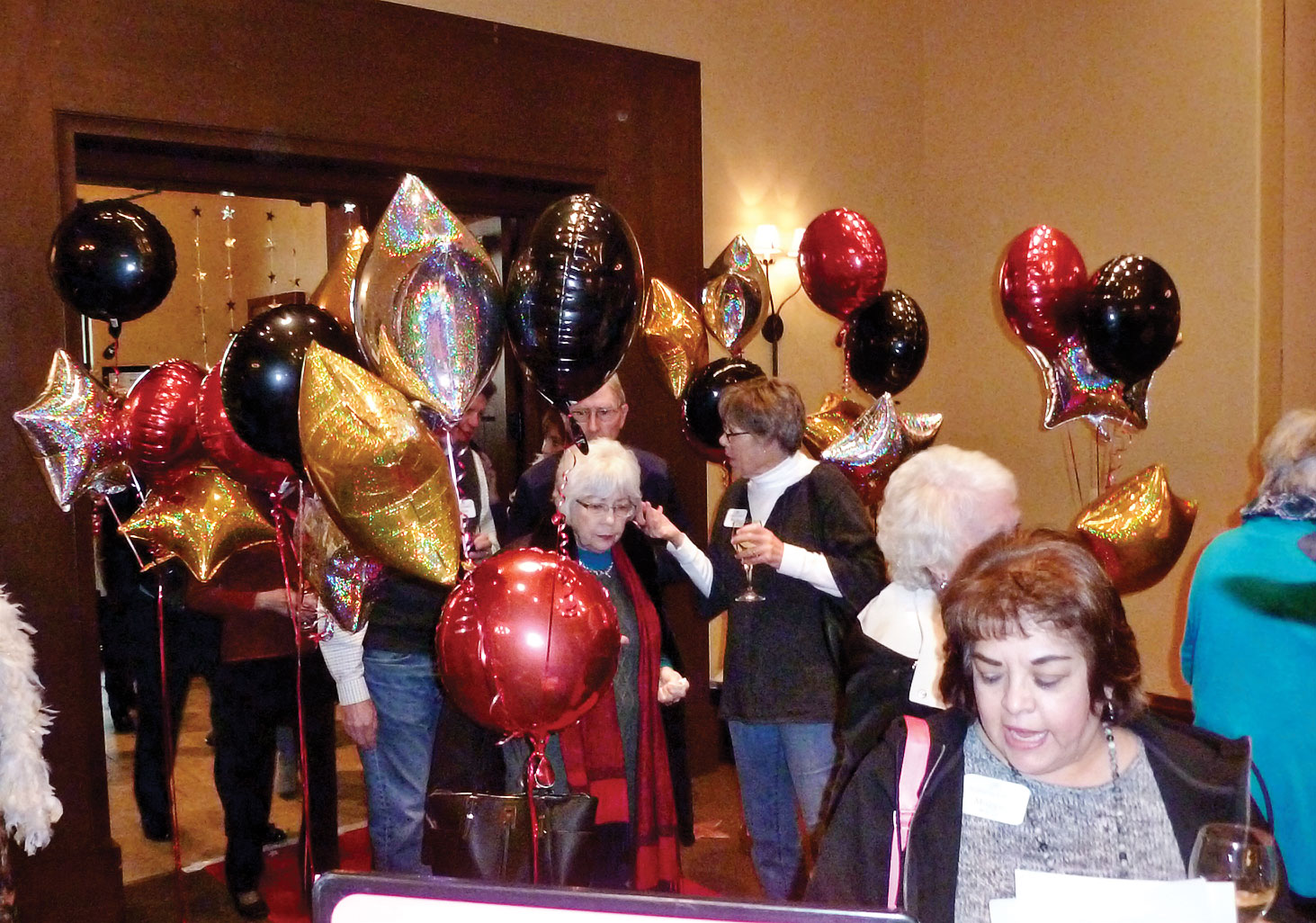 Peggy Crandell
The theme for this year's Road Runner annual meeting was "Celebrity Style". Guests entered through a sparkly array of stars and balloons while walking down the "red carpet" to start the evening's festivities. In addition to cash bars, food stations, live jazz music provided by Gen2Jazz and an ongoing slide show, a photo booth was set up to have fun taking "selfies" and to walk away with instant pictures.
After the cocktail party, Celebrity Cruises presented our RR annual Winter Getaway Cruise for 2020. Complimentary champagne was served to all in their very own glass to take home in the swag bags which were on the guests' chairs.
It wasn't over. Travel and club information, along with announcements of new and exciting trips and awarding prizes followed as part of our 2019 annual Road Runner business meeting. 2018 board members were recognized and thanked for their work during the year and the 2019 board of directors was officially elected.
The staff members from both Brandt Travel and Premier Tours Global made an impressive contribution to our meeting by providing information-filled, attractive tables for guests to browse and get their questions answered. And our members had the opportunity to get acquainted and socialize with these great people who serve us well.
Road Runners gave two cash door prizes: Brandt Travel awarded two super travel items and Premier Tours Global gave away two free spots on 2019 trips. The winners were drawn from the trip's suggestion forms collected from our members. Afterwards, Eric Devlin, owner of Premier, drew from names of all RR's who had traveled with Premier for two thank you gifts. Two lucky couples will be attending a Maverick game with limo transportation provided. After the meeting was adjourned, both Brandt and Premier were busy signing people for upcoming trips and events.
Our annual meeting has come and gone and now we invite you to attend our Road Runner Mid-Year Mixer at Wildhorse Grill on July 22, 2019. Stay tuned for details.
We hope to see many of our members enjoy the cruises, land trips, short trips and the day and evening events in 2019. Remember, check out all the latest news and information on our website www.rrrrclub.com.