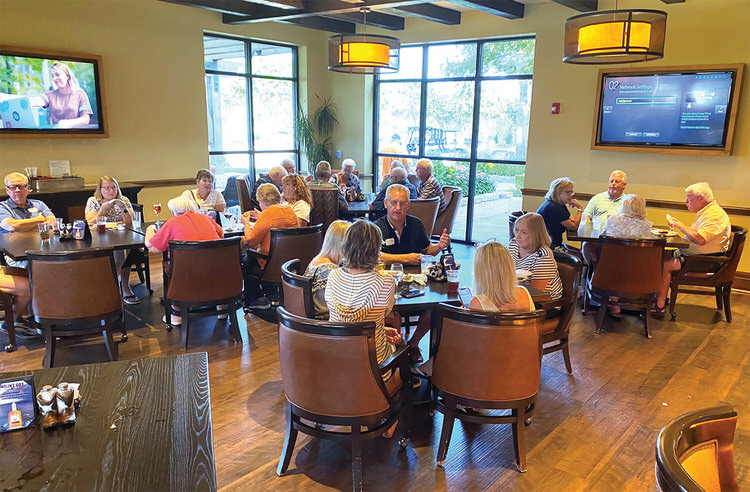 Susan Parker
The Dog Days of Summer brought out the Baby Boomers in force on Aug. 16. The menu for the event was a summer theme of burgers, beans, and coleslaw. The featured beverage was the $5 margarita. Many Boomers enjoyed the meal, beverages, and company of friends.
Please watch for the announcement for the Sept. 20 event. We will be celebrating Oktoberfest with appropriate cuisine and beer. Tickets will be $15 for the meal and $5 if you just want to attend and not eat. Tickets are sold in advance at the clubhouse. Please watch for the announcement in the HOA email and via GroupWorks.
We are planning a great event for October. Save the date of Oct. 18 and begin thinking about your costume. More details to come!
If you are interested in joining Boomers, contact Susan Parker at [email protected] or Carol Jankowski at [email protected]