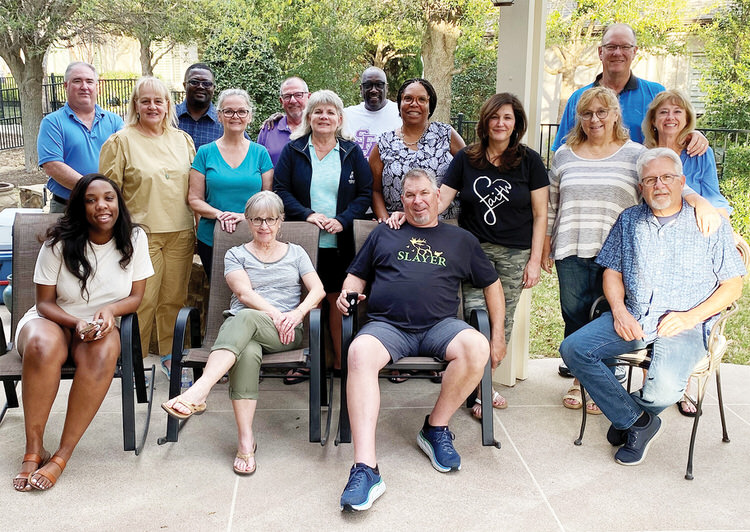 Dave Parker
(WARNING: If you are hungry, do not read this article.)
The hosts for the Robson Ranch BBQ Pitmasters—Smokers and Grillers were Larry and Pat Lewis. To say that Larry established a new high bar would definitely be an understatement!
Larry purchased 48 pounds of bone-in ribeye roast. He rubbed the ribeye with olive oil and marinated it overnight with a Cabela's rub. Larry smoked the ribeye with a gourmet wood mixture and added an au jus made with port wine. A bourbon blueberry chipotle sauce and a spicy Texas sauce were served on the side.
Paul Dorwaldt brought a bourbon Worcestershire sauce for everyone to try. Paul also brought creamy potatoes with shallots, butter, and garlic, smoked with mesquite wood. Cory Raynor prepared smoked stuffed mushrooms with ground sage sausage. John McNemar prepared smoked vegetables with bacon, in a Greek yogurt and honey glaze. Bob Riley added smoked mac and cheese with sour cream and bacon. The meal finished up with homemade key lime pie topped with whipping cream and key lime shavings.
Larry Lewis has a doctorate in education, but most people never knew he had a PhD in Texas BBQ! A gourmet BBQ "hats off" to Larry for a meal we will not forget! "BBQ you can't find or buy anywhere!"