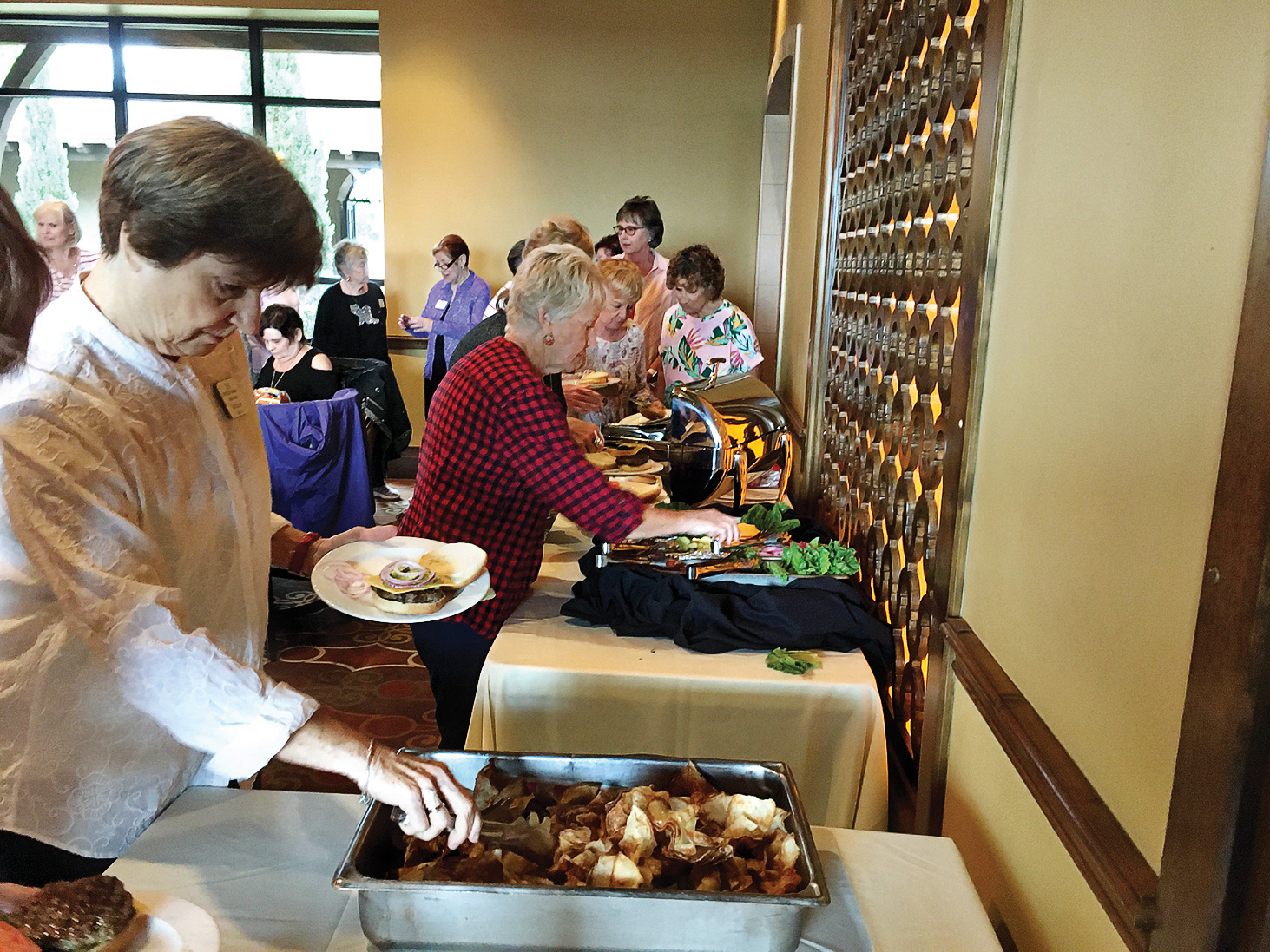 Dorothy Edlund
The rainy days of May could not keep the Rockin' Red Ranchers from moving forward with the planned Scavenger Hunt.
Our hosts, Carol Ciselik, Jan Utzman, Peggy Crandell, Jan Thomas and Judy Ondina, went above and beyond to quickly switch to Plan "B" and moved the scavenger hunt indoors, rather than embarking on the hunt using golf carts going through rain drenched streets of the community looking for hidden treasures.
The hosts quickly switched gears and moved the event indoors at the Grill with clever games and puzzles. One such game required us to find someone in the room wearing a piece of clothing of a particular color, or to find someone with gray hair (that was an easy one, haha). Everyone was a winner and received a small treasure chest of goodies. The program ended with burgers, chips, and margaritas at the Grill.