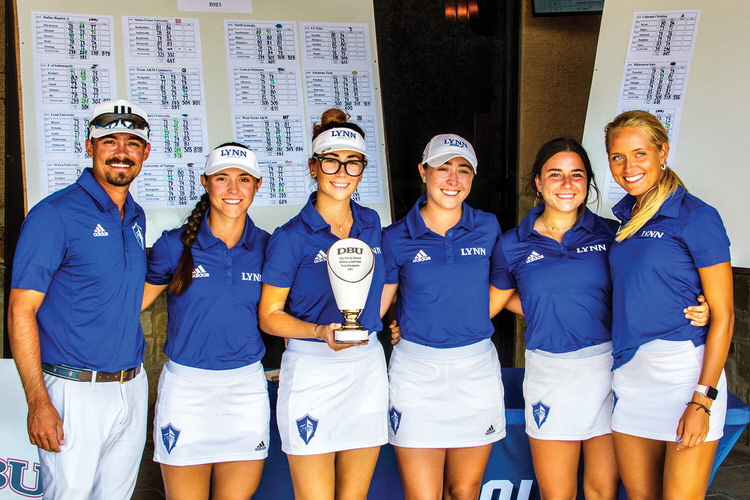 We had 19 Division II ladies teams open their fall season here at Robson Ranch on Sept. 20 and 21. This is the third year we have hosted the Dallas Baptist University (DBU) Classic Golf Tournament. We housed 90 ladies in 37 homes here at the Ranch. The homeowners hosted pool parties, BBQs, and pizza parties for the ladies to "kick off" the tournament.
The No. 1 Patriots finished third at the DBU Classic with a three-round score of 879 (15 over par). DBU led momentarily on the back nine before Lynn University pulled away to win the event at 7 over.
DBU and St. Mary's battled the wind and each other for runner-up before a late push from Sophia Ruescas (T2, 2 under) gave the Rattlers the edge. DBU's second team also earned a top 10 finish, shooting 6 over on the day to beat five WCGA top 25 programs.
Thank you to the 37 homeowners who housed the Division II ladies during the tournament, and thank you to all the 138 scoring, shuttling, and keeping those coolers full of ice.
The players love our Ranch and homeowners.