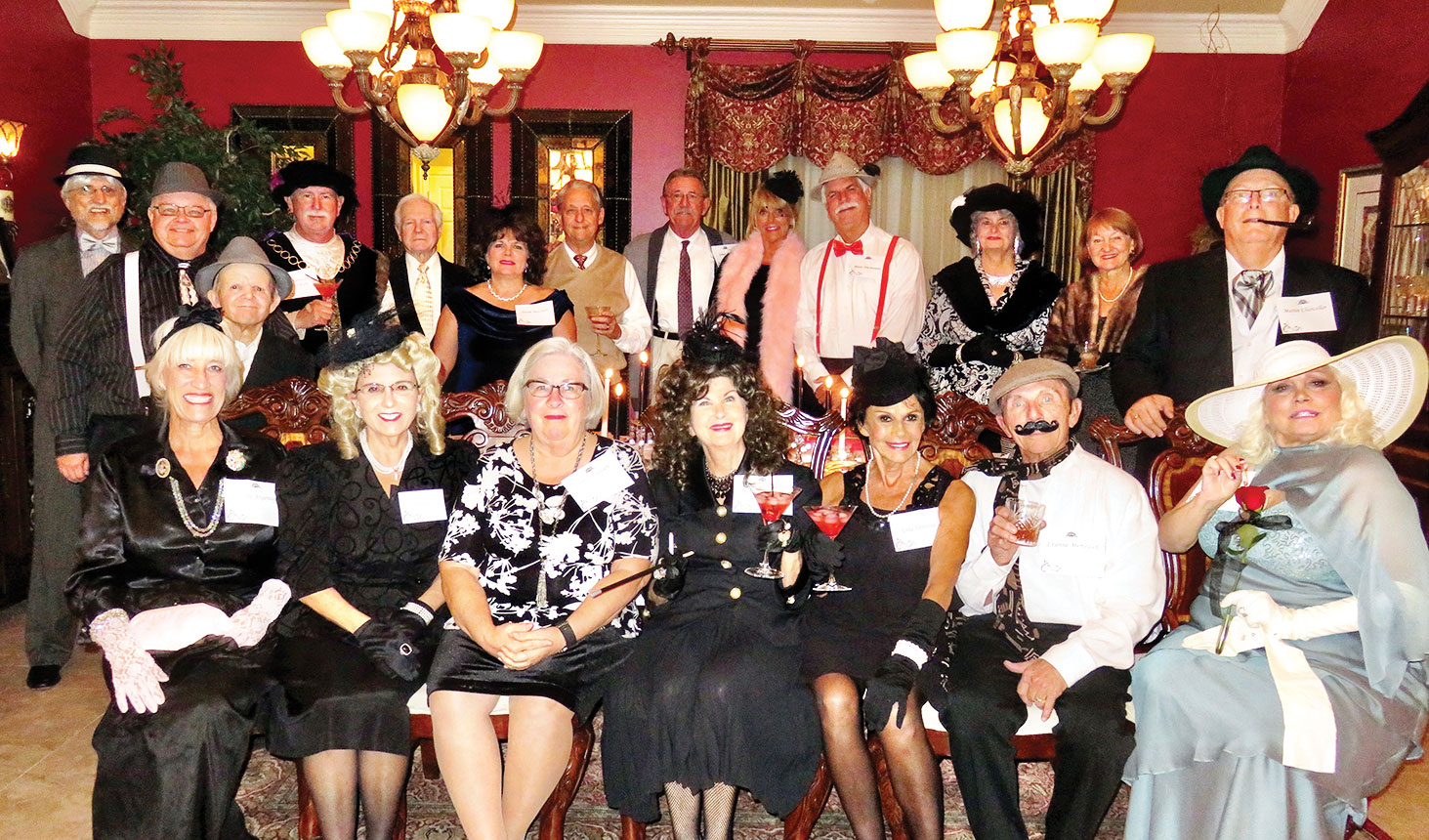 Kathy Heberlein and Nancy Toppan
The year is 1948, Monaco, France. Madeline Grant, the widow of a Texas oil baron, is engaged to Martin Chancellor, who entered the O.S.S. in World War II. He was missing and presumed dead. Madeline had fallen in love with Martin when she came to Europe as a young widow. Six months ago Martin came back to her claiming that he had been in a Siberian prison camp for most of the war. Our guests are attending Madeline and Martin's engagement party.
Is everyone attending who they say they are? Do some jewels go missing? Will we see money passing discreetly in return for "secrets?" Will Madeline finally find her true love? Will the detective work of our guests uncover all the parts of the puzzle?
Fun, suspicion and accusations were the theme of the evening, hosted by Kathy and Ed Heberlein. Guests, dressed in 1940s attire, enjoyed authentic drinks such as Shirley Temples, Dirty Shirleys, Old Fashioneds, Bloody Marys and soda in glass bottles. Hors d' oeuvres of the era were served in 1940s china.
It was an evening filled with the mystique of secrecy, obscurity, plotting, scheming, thieving and disguise.
The Engagement Mystery Party was a Game Gang and friends event.