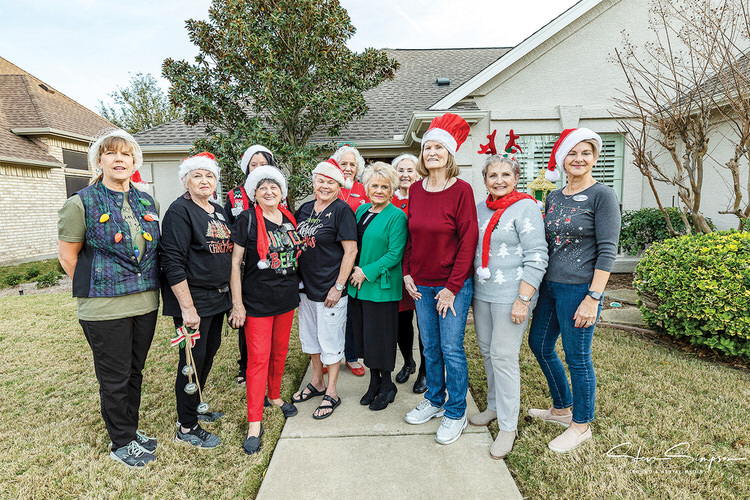 Catherine Simpson
For the 13th year, Games for Dames, now partnering with Women Sharing Hope, brought Christmas carols to Robson neighbors who needed a bit of cheer. Close to 30 homes were visited this year. Katie Petropoulos was the hostess, and she and her helpers served a wonderful lasagna meal after everyone returned from singing. We all agreed that as we gave a blessing to others, we received an even bigger one.
Games for Dames, led by Suzanne Spisak, meets monthly at ladies' homes on the third Monday of the month at 6:30 p.m. Watch for the HOA announcements, and be sure to RSVP, as this event fills up quickly.
Women Sharing Hope meets the third Friday of the month at 10:30 a.m. at the clubhouse the majority of the time. Each month different topics are explored. December was "Making a Difference," and in January the topic is "Who Am I? The Masks We Wear." Both groups are open to all women. Contact Catherine at [email protected] if you would like to receive an invitation to Women Sharing Hope. As you set your goals for 2022, consider making this year a year you make a difference.
Happy New Year!