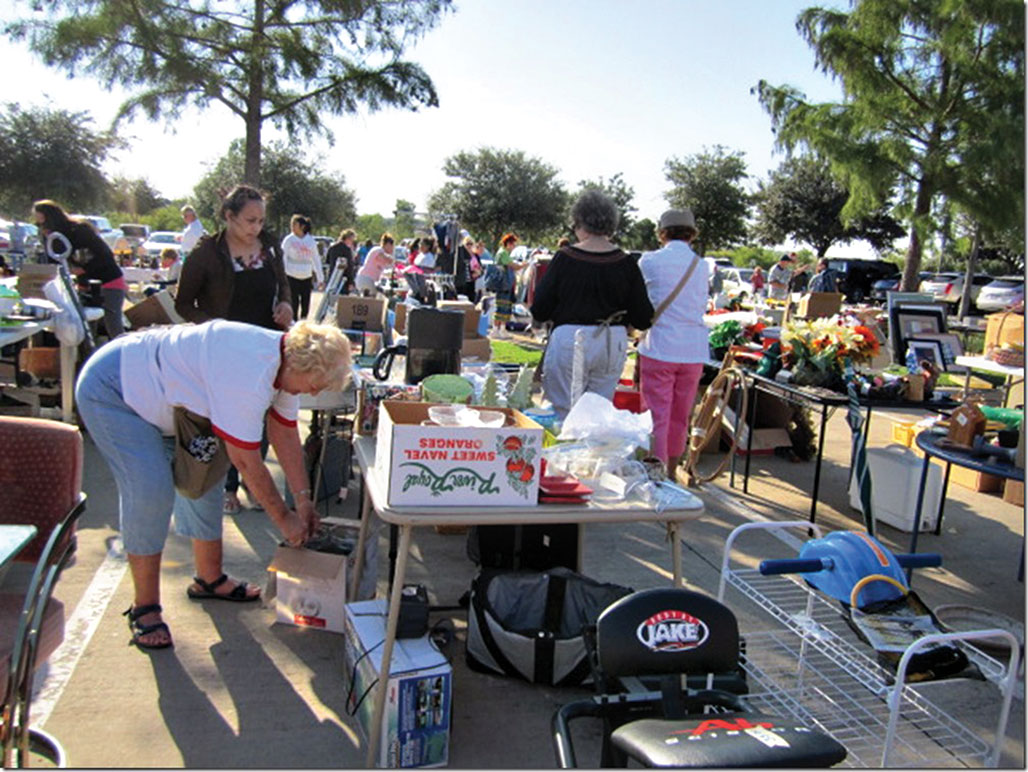 On October 18 the sun did shine on Robson Ranch and our After Schooler's Club. Great weather and great Robson Ranch residents helped make our fall Community Garage Sale a big success. We had the most goods donated, most residents selling their own goods and most wonderful people shopping this year.
After Schooler's Club proceeds support the teachers at Borman Elementary in Denton.
If you are interested in joining our club contact Pat Hamblin at 262-0083 or come to the next meeting in the Medina Room of the clubhouse at 10:30 a.m. on November 14.
The spring Garage Sale will be April 18, 2015 with a rain date of April 25, 2015.