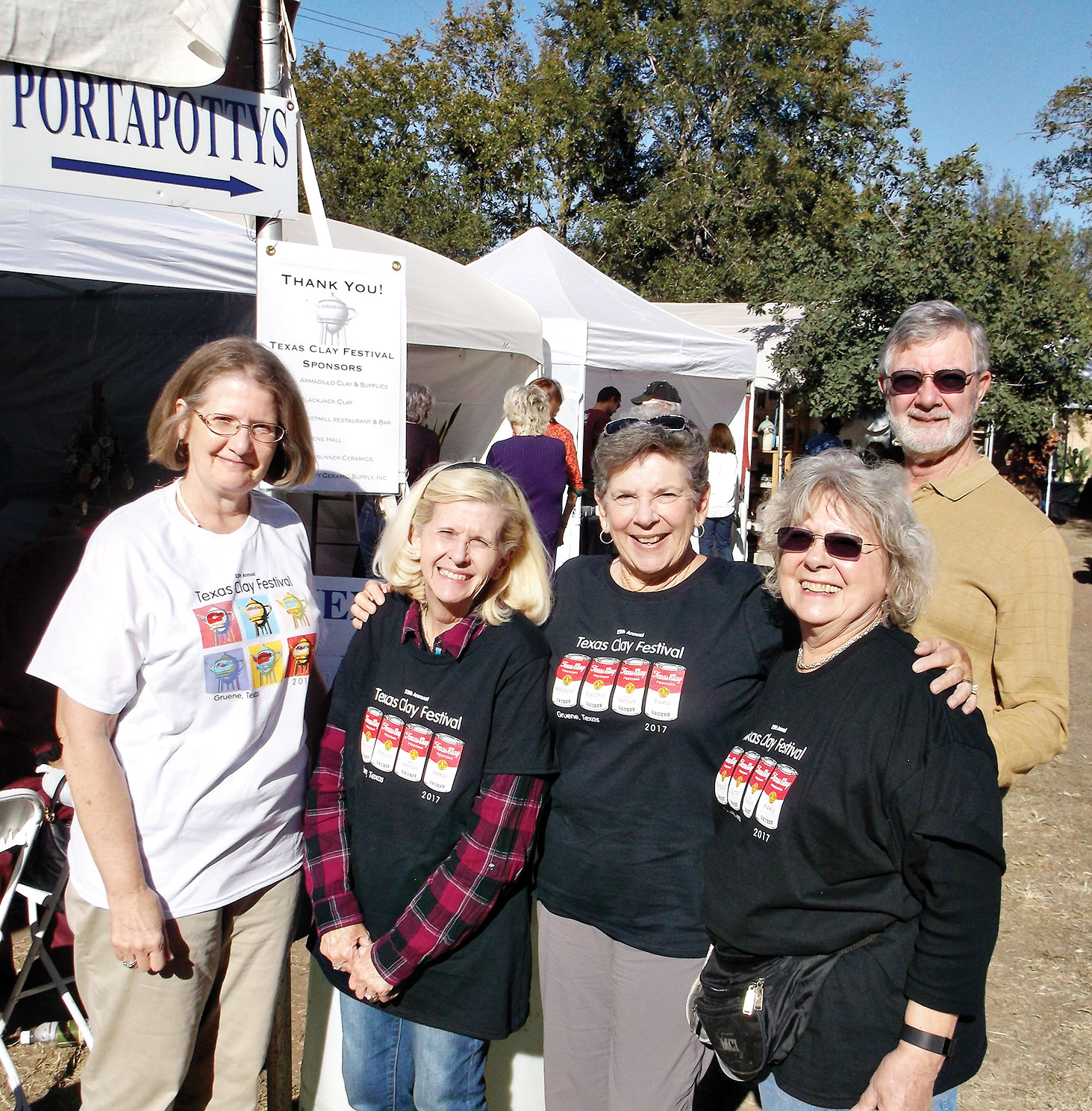 Wayne Detjen
October 28 and 29 found Happy Potters Pat Bender, Angels Daniels, Wayne and Carolyn Detjen, Jackie Graham and Sandie Holt loving every minute of the Texas Clay Festival. It was the 25th anniversary for Texas Clay Potters to display their wares and demonstrate their techniques.
Hungry for learning and enamored by talent, we wore ourselves out with all the note taking and walking from booth to booth. Demonstrations in four tent-covered areas gave our feet a rest but not our emotions. Inspired by the methods shown that accomplished exciting pots, we came home to Robson Ranch literally Happy Potters.
If you want to have fun in 2018, save the last weekend in October for a lovely fall trip to Gruene with the Happy Potters.