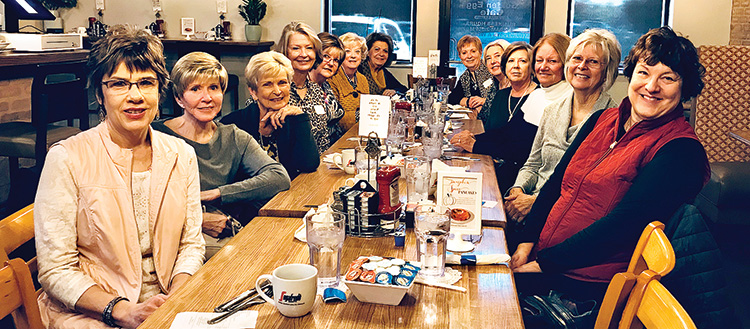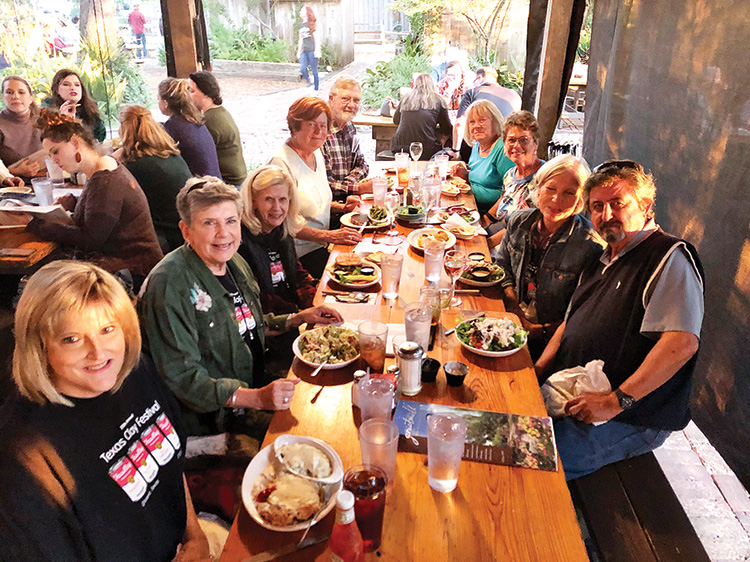 Carolyn Detjen
Happy Potters look forward with joy to the last weekend in October when we can travel to Gruene, Texas, the historical district four miles north of New Braunfels.
This year, nine members of the "mud club" indulged themselves in the visual and textural senses that give new meaning to "Did you see that?"
Clay artists, whether their clay medium is in earthenware, porcelain, or stoneware, fired in gas, electric, or wood burning kilns, present to us their hearts and journey with us down the road that life has opened for each of them.
For some of them, life challenges opened the gate to creative healing. Some were endowed with a comical sense of humor that warms the heart. Many flourish their work with exquisite color and beauty. Creativity and artistic expression pursue the imagination and capture our desire to understand how to give life to our ideas.
If you know nothing, not one thing about clay, you can go from booth to booth and enjoy clay art. There are four large white tents where artists demonstrate methods of how potting is done. There is no fee, and many questions are answered. This is a delightful weekend that will open your senses to an education in an art form that will give your conversation new life.
If pottery making intrigues and sounds like a process that you would like to enjoy, then visit our CATC building and envision yourself sitting at a wheel throwing or building at a table cups and bowls for yourself or for friends. Stop by and take time to indulge yourself in a new and exciting activity.