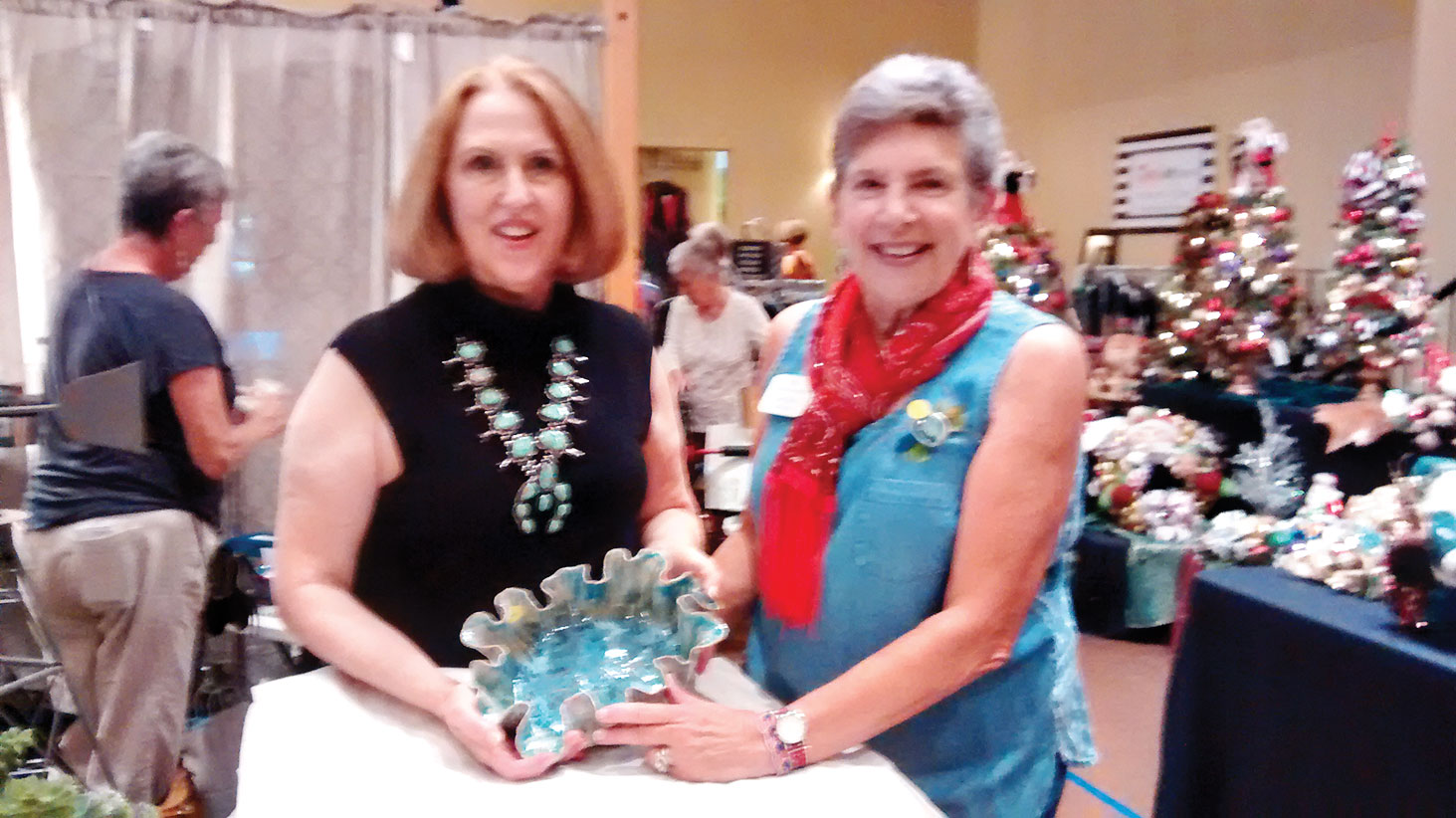 Wayne Detjen
Holiday sales are one of the targets that Happy Potters consider all year long. What can we create to help shoppers satisfy their gift needs? What colors are in vogue this year? What bargains will bring smiles? Show something unique!
It takes Robson Ranch purchases to help Happy Potters succeed in providing classes for new people and fresh interest for our long-time members. Thank you for your love of our pots. It gives purpose to our days, satisfaction for our potters and pleasure for you.
Check our windows for last minute gifts. We are here for you.