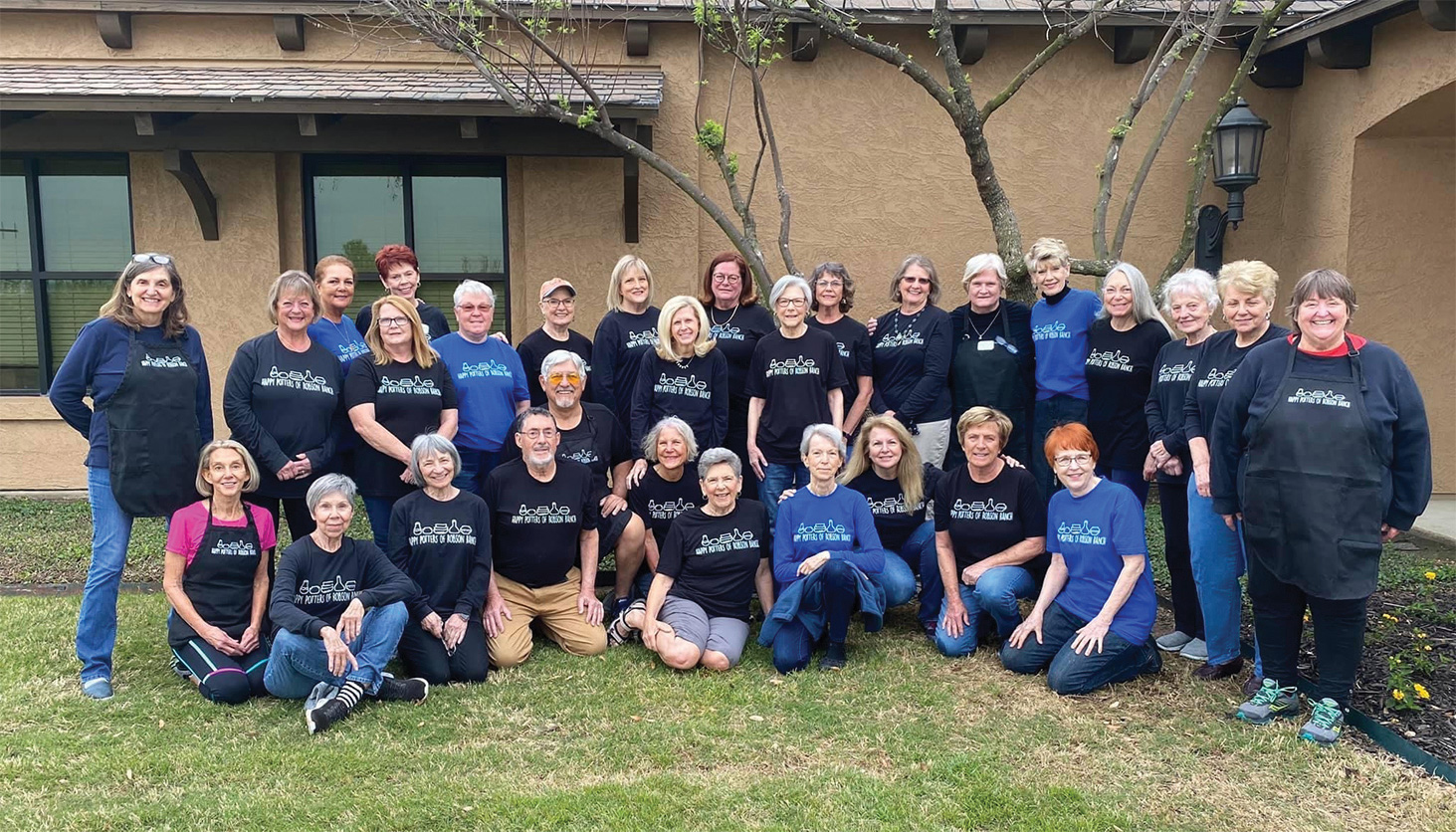 Karen Ellsworth
What a great bunch of fun, creative, and artistic people! The smiling faces say it all.
Recently we welcomed eight new potters to our club. Their instructor was Pat Bender, and she has raved about these gifted students. They have produced some amazing pieces already.
Several members took part in Raku firing—a technique done outdoors in fuel-burning containers rather than an electric kiln. It is a low fire process with temperatures reaching around 1830F. The pieces are removed when red-hot and cooled rapidly. The results are unique and stunning!
Twenty of us attended a class on mono-printing. This is a paper printing process adapted to clay. It involves many layers of texture, glazing, material, and design on greenware (clay that has not been bisque-fired yet). Each piece is one of a kind. It was a fun day and we are all excited to see the results of our work!