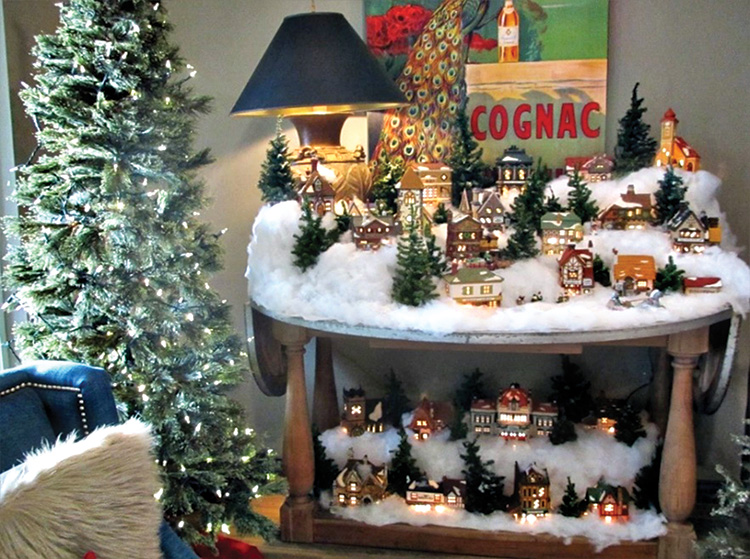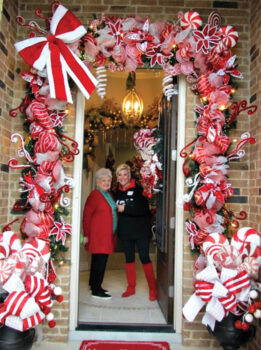 Sharon Foy
The Women's Club proudly hosted the "Homes for the Holidays" seasonal tour of six beautifully decorated homes. The homes were "merry and bright" with each home showcasing the homeowner's individual holiday theme. Thank you to the homeowners for opening their doors and inviting everyone to tour their spectacular homes. Additionally, the homeowners provided the guests with a tour and shared personal stories and interesting facts about their decorations, which made each home's adornments even more special. The homeowner-hosts were Pam and Dennis Dodson, Cindy and Charlie Warner, Kris and Tom Tarczon, Avanell and Bill Patton, Elma and Ken Hinson, and Sandi and Clyde Ziegler. Following the home tour was the fun-filled After Party, at the Wildhorse Grill.
The entertaining After Party was a great way to unwind and visit with friends while enjoying the savory snacks, sweet treats, a wine pull and cash bar. Everyone had a great time kicking off the holiday season!
Proceeds benefited the two designated charities, Monsignor King Outreach Center and Our Daily Bread.