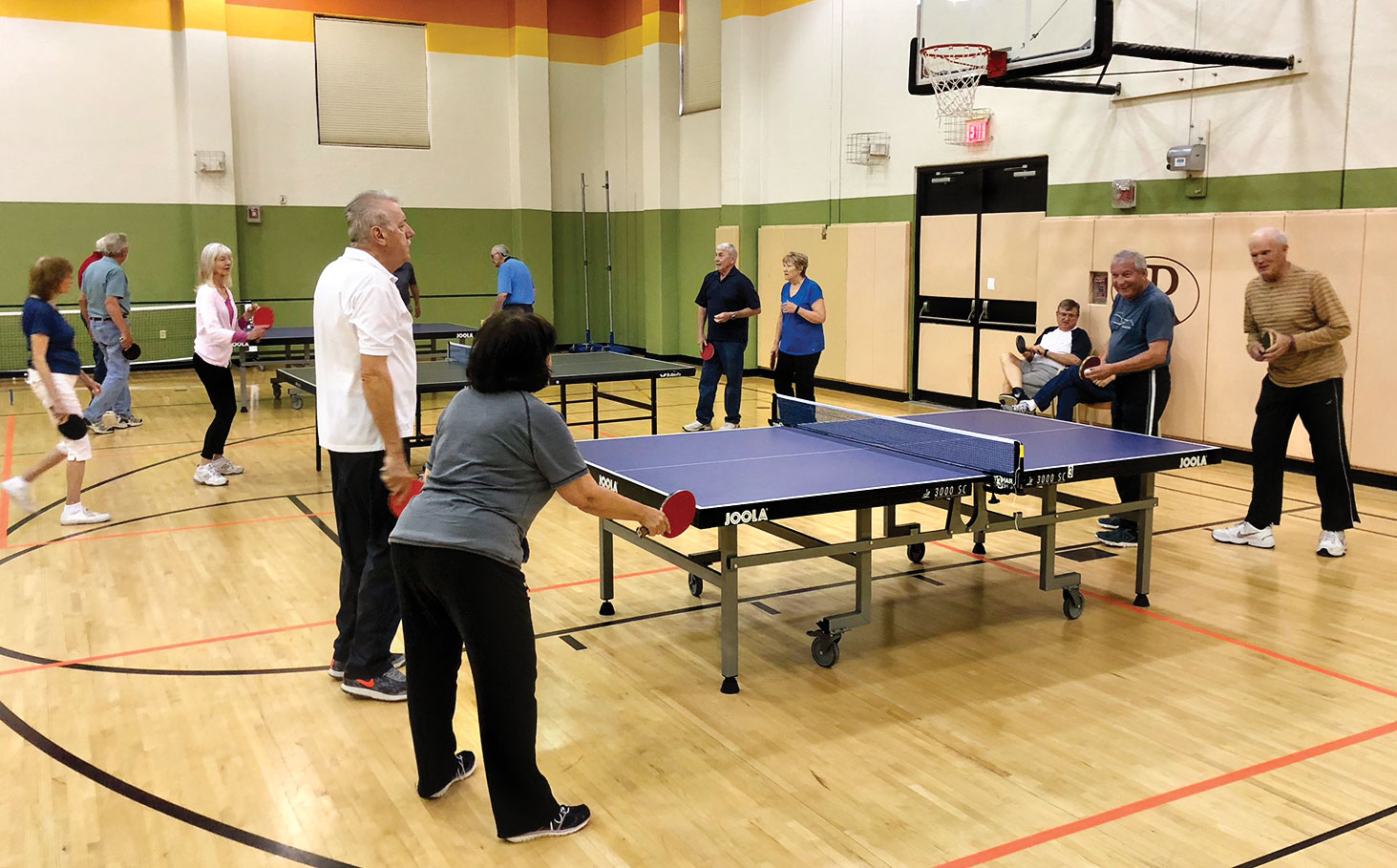 Don Pooley
"I haven't played table tennis in over 40 years" is the statement we most often hear from new Robson Ranch Table Tennis members. There are some variations on the quote, like I said two years ago when I started "…it's been over 45 years since I played table tennis". In those two years, with the help of other Table Tennis Club members (like Bill Cashin, Jimmy Taylor, and David Jones), my game has steadily improved. I can now say that I'm a better player than when I was in college (over 50 years ago). But, the game is not the real benefit here. In the past two years, I lost 30 pounds, became more flexible, and improved my reflexes and overall alertness. As other club members can attest, table tennis can be a key activity in your mental and physical healthy lifestyle and well-being.
2018 is a great year to become a Robson Ranch Table Tennis Club member and take advantage of activities that the club sponsors and make table tennis a key activity in your mental and physical healthy lifestyle.
Please stop by and say hello to the table tennis gang during one of our table tennis play times…Monday, Wednesday and Friday at noon to 2:30 p.m. and on Sunday 10:00 a.m. to noon. Our members are always ready to lend a hand, helping new interested participants improve their table tennis game and become an active player in our weekly table tennis sessions.