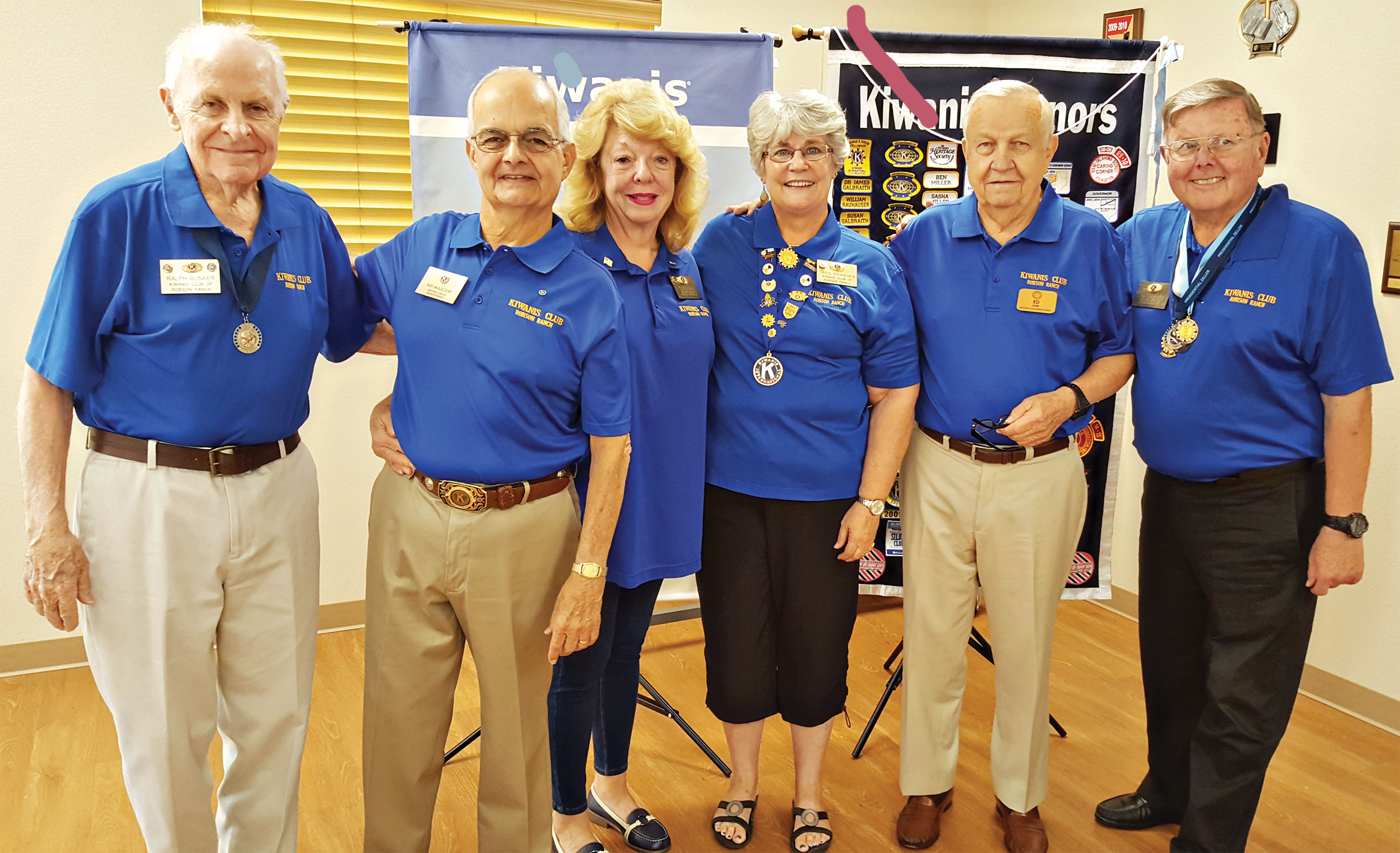 Vicki Baker
Happy Birthday Kiwanis Club Robson Ranch! To celebrate ten years of service, Kiwanis Club Robson Ranch held a lavish dinner and ceremony on January 18. The event was attended by club members, sister clubs, and high ranking organizational officers from across the North Texas area. Various congratulatory speeches, service awards, and special recognitions were made throughout the evening. More importantly, it gave everyone an opportunity to reflect on the "then and now" –- from the club's beginnings ten years ago to the dynamic club of today with its ever-growing membership and outreach into the community helping to improve the lives of those in need, especially the lives of children.
In 2007, a small group of people came together to form a Kiwanis Club at Robson Ranch. These efforts were spearheaded by Bill and Carol Rauhauser, Rich and Lillian Keehn, and Jim and Susan Galbraith. Telephone calls were made to neighbors inviting them to an introductory meeting to learn more about Kiwanis. Soon afterward, the club was organized with 35 members. Rich Keehn was elected the first president. Anxious to get busy, the club's initial service project was delivering holiday dinners and supplies to Cumberland Presbyterian Children's Home.
Fast forward ten years to 2017. Six charter members still reside at Robson Ranch -– Rich and Lillian Keehn, Ron Lehrer, Ralph and Ginny Bunker, and Ben Miller –- all continuing to serve along with the other club members. Over the last year, Kiwanis Club serviced 17 projects, performed 3422 volunteer hours (not counting the infinite number of hours in planning, coordinating and managing these projects), and raised over $21,000.
Fundraising projects included chili cook-off, garage sale, bowling competition, golf outing, July 4 hotdog picnic, pancake breakfast, silent auction, bingo, holiday gift wrapping, and staffing at Texas Motor Speedway. Beneficiaries of the proceeds and our services are too numerous to mention completely, but include Cumberland Presbyterian Children's Home, Borman and Evers Park Elementary Schools, ramps for the elderly and disabled, Ronald McDonald House, Salvation Army, Interfaith Ministries, Rainbow Room, and New Hope Equine Therapy Center.
But it doesn't stop there. Kiwanis Club also provides monetary assistance to college students through the Central Texas College KELP Program and awards scholarships to Texas Woman's University and Fred Moore Alternate School students. Believing that volunteerism and community service foster good stewardship in our children and young adults, Kiwanis Club sponsors K-Kids at Ebers Park Elementary School, Key Club at Krum High School, Circle K International at TWU, and Aktion Club at the Denton State Supported Living Center.
At the end of the night, everyone rediscovered it wasn't all the pomp and circumstance or the awards or the medals that were important. Above all else, it was who we are and what we do. We are Kiwanians and we serve—serve our neighbors, serve our communities, and serve our world.