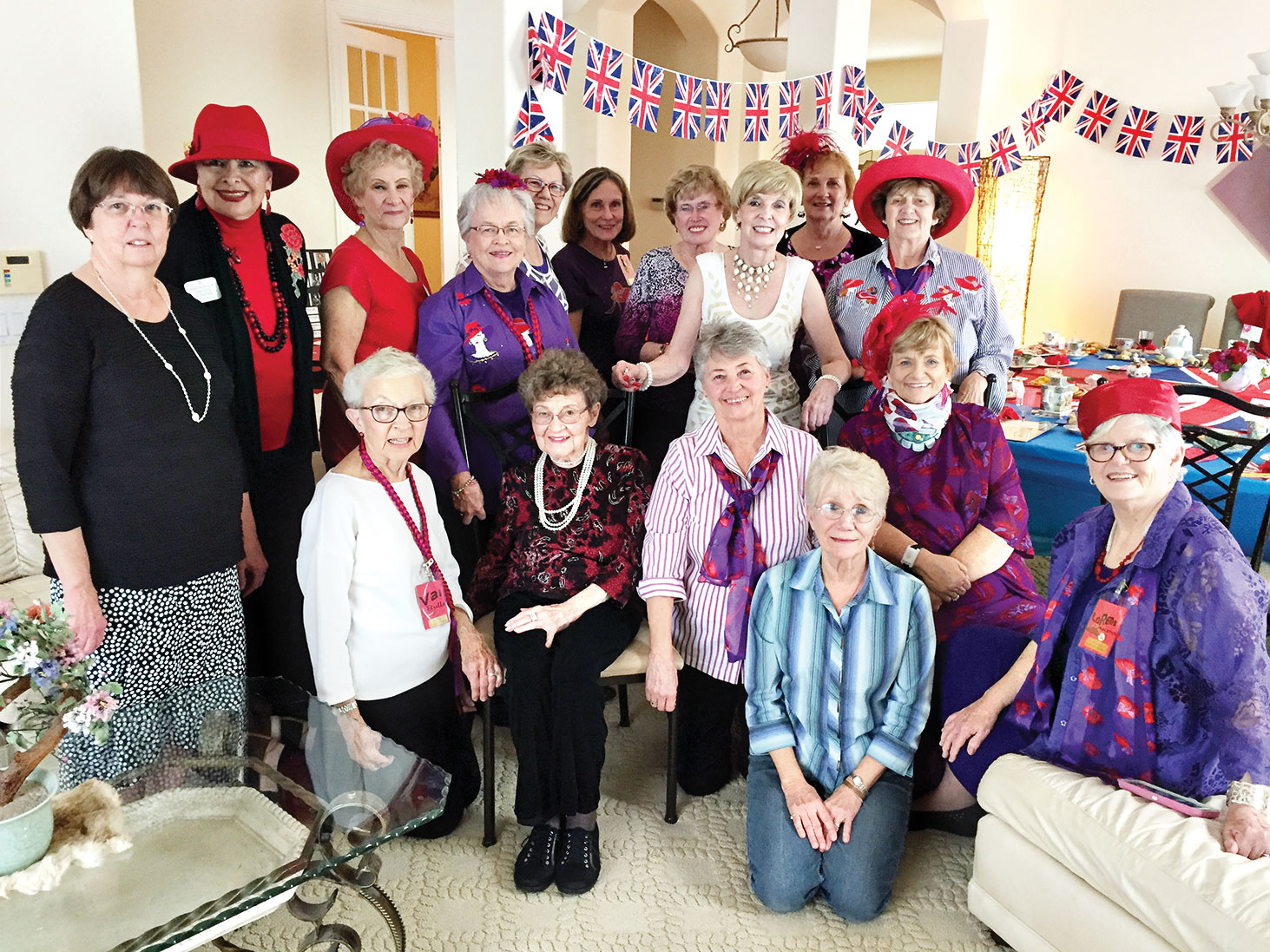 Jeanne Barger
As the calendar turns to November, most of the Robson Ranchers have thoughts of Thanksgiving, football, candy apples, family or cool days. But for the Ladies With Hattitude, our first thoughts are of our annual high tea given by Shirley Minderman. It is the "piece de resistance" event for our club. This year, Shirley's theme was a Princess Diana Tea. As we entered the elegant event, we were asked to identify 20 photographs of royals. These photos included King George V, King Edward VII, Princess Margaret and Prince George. Prizes were awarded to those with the most correct. There were four Ladies that had 18 pictures correctly identified. Either we have a very royal-minded group or we have very lucky guessers!
When the time for food arrived, the room became quiet, as is the norm while everyone noshes. For this stylish event, Shirley served beautiful and delicate finger sandwiches, deviled eggs, scones with cream and jam and tasty cookies. Of course, there were numerous teapots spread across the extra-large table so that we could have a never-ending supply of tea. We have all learned from previous teas not to eat before arriving at this event because we are always well-fed.
After everyone's tummies were full of the exceptional food, we had another quiz to complete—this one was all about Princess Diana's life. The questions covered such things as her age when she got married to the date of her death. Shirley was in England the day after Diana died and gave some of her memories of what Diana meant to Great Britain. The tea was a memorable event, and we all left wondering how Shirley would surpass this tea when she hosts the tea  next year.