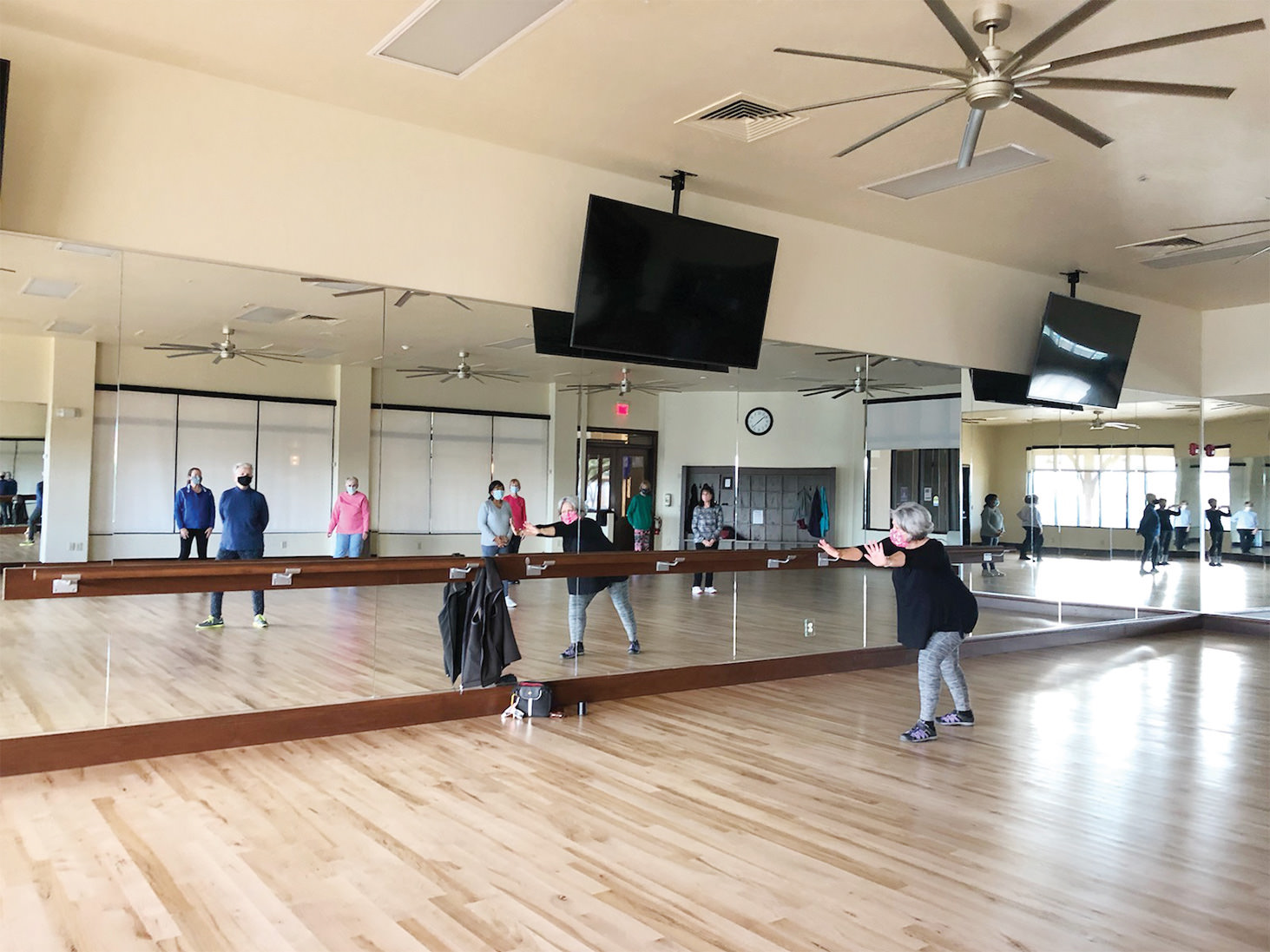 Claudia Caporale
Living Well encompasses a lifetime of a healthy diet, exercise, and a positive attitude. Lucky for us, Robson Ranch provides all three—The Grill, a variety of sports and exercise classes, and plenty of social activities. Tai chi is just one of the exercise classes available for those looking for a low impact relaxing form of exercise. Tai chi is a most effective exercise for the health of body and mind. It promotes deep breathing, improves balance, and relieves the physical effects of stress. Give it a try. Our dedicated instructors are Rosemary Simecek, who teaches a beginner's class on Tuesdays at 10 a.m., and Adele Stewart, who teaches a beginner's class on Thursdays at 6 p.m., as well as intermediate classes at 11 a.m. on Mondays, Tuesdays, and Fridays.
These dedicated ladies learned from the Robson Ranch certified instructor several years ago and are now providing residents with their knowledge and expertise at no charge. Their commitment to the art of tai chi is a gift! Contact [email protected] for information.
And, if you have a green thumb, why not plant your own flowers, fruits, or vegetables in one of the Robson Ranch box gardens located off Michele Way by the dog park, for a mere $35 a year. Call Linda Caron at the HOA office, 940-246-1028.
Have a little extra time? Want to get involved and meet new people? Come join us! The Living Well Committee is looking for a Seminar Chair volunteer. Contact Joyce Ambre at [email protected]