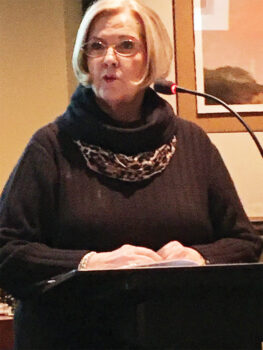 Jan Norton
Diane Edmondson, County Commissioner, PCT. 4, met with Robson Ranch Kiwanians to discuss the work and representations she has made for all of us. Diane is a Robson resident and has worked diligently to improve roads (especially Crawford!), purchase new road maintenance equipment, and form partnerships with nearby small communities and new developments. She enlightened us with news about a proposed senior tax ceiling, low tax rates, and new businesses in the area which will provide jobs and tax relief. She is also ready to support a grocery store!
Thanks to Diane for all of her work. Another Robson resident making a difference.
Join us at one of our Kiwanis meetings to keep in touch with what is going on around us.