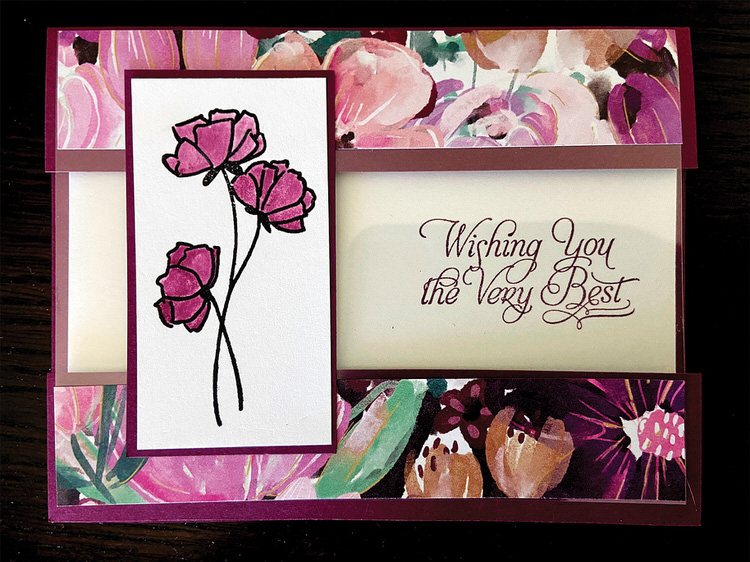 JoAnn Gantos
The Sassy Stampers met in room 104 of the Creative Arts and Technology Center Building on Saturday, Aug. 21. The project leader for August is Sandy Masoner. Sandy designed a beautiful card this month using acetate to provide a see-through card. Beautiful designer paper along with the pinks and purples was a great combination for this card. Sandy also provided some alternative options when using her design. All were beautiful. Thank you so much for volunteering as project leader Sandy! As a project leader, you are responsible for designing the card, selecting the papers, colors, stamp suggestions, and on top of all that, create card kits for all the club members, and creating card assembly directions too! It sounds ominous but if you need help, you can reach out to other club members for help.
In addition to monthly meetings, we have other scheduled events. We recently held our first "stampathon" since the pandemic hit this month. At this event, members can use club stamps and dies, equipment like die cutting machines, embossing folders, heat embossing tools, etc. As a club member, you bring your papers, card stock, and utilize your own basic stamping supplies along with any specialized products.
We meet again in October, and Debbie Thomas has designed a beautiful card for the club. We are so happy to be meeting in person again. It has been fun reconnecting! In the meantime, keep on stampin'!