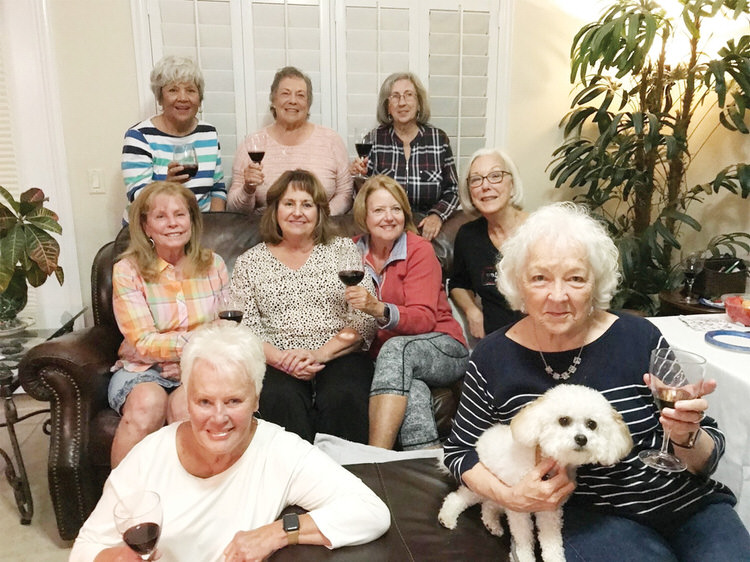 Angie Gay
While enjoying a glass of wine at our monthly Wine Club in February 2013, several of the ladies were discussing favorite books. One thing led to another and before the night was over, a book club was formed.
Since we were combining two of our favorite things, reading and wine, our club name is "Reading Between the Wines." We have been gathering every month since.
Over the years we have read some good books and some really great books. We all agree that we have enjoyed reading books that we would not have read if it was not for the book club. At the beginning of each year, all the members sign up for a particular month, then they choose which book we will read for that month. We have read best sellers, Pulitzer Prize winners, and some favorite old classics.
The discussions are always lively, interesting, and often off topic.
Some of our favorites are:
The Nightingale by Kristian Hannah
The Boys in the Boat by Daniel James Brown
The Personal Librarian by Marie Benedict and Victoria Christopher Murray
The All Girls Filling Station by Fannie Flagg
A good book, good wine, and good friends … Life is good!