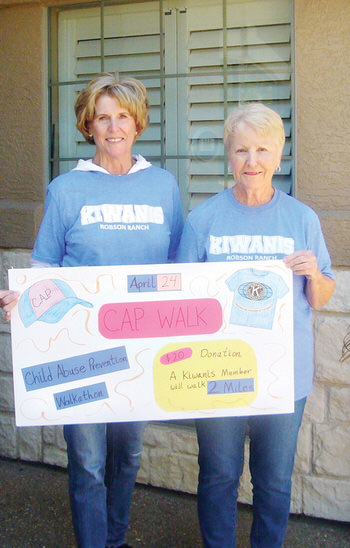 Come join the Kiwanis Club on Sunday, April 24, from 1 to 4 p.m. for their annual Walkathon to support Child Abuse Prevention Month.
Walk the two-mile course from the CATC building to Goodland Drive and return two times for a $20 donation. If you choose not to walk, a Kiwanis member will walk for you.
You can make your donation the day of the walk, or donations may be dropped off (box on front porch) or mailed to Pat Hamblin, 10801 Flagstone, Denton, TX 76207.
For further information, contact Chairperson Pat Hamblin at 361-549-8476 or Co-Chair Chris Mershon at 817-271-5380.