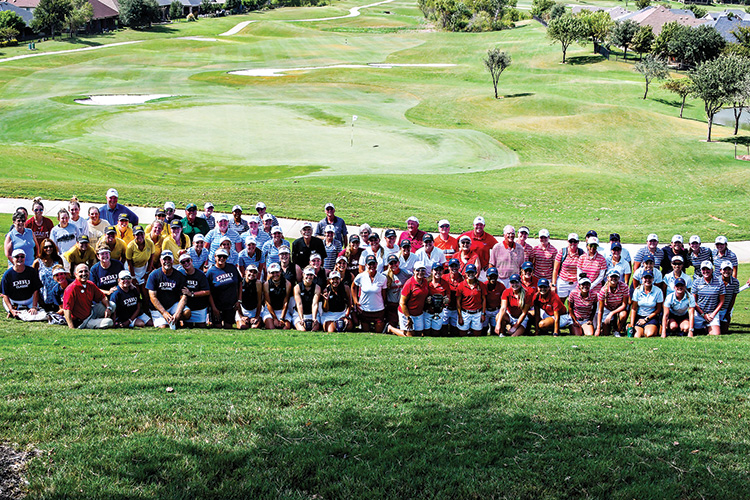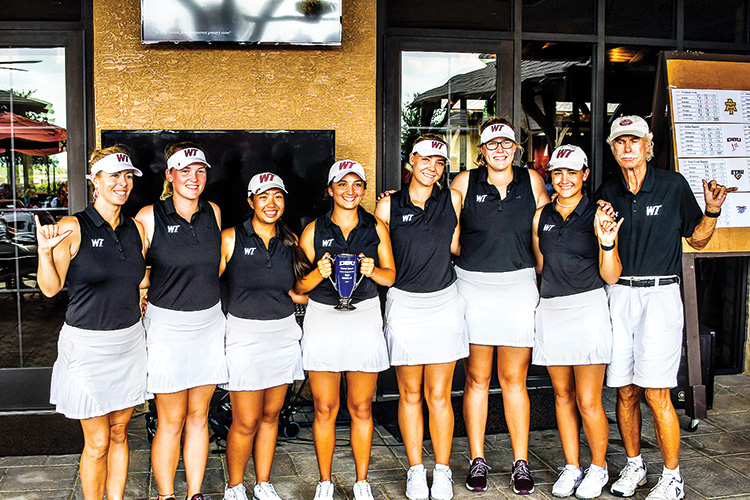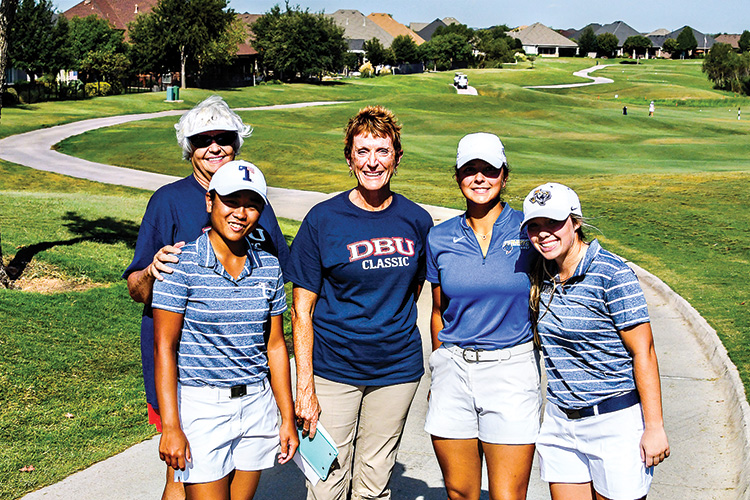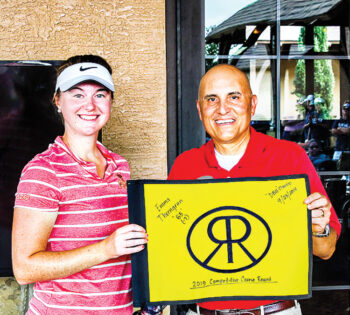 Cindy Sterling
In early May Roger Martinez was approached by Dallas Baptist University about holding the first Collegiate Women's tournament for the 2019-2020 year. The tournament was scheduled for Sept. 22-24. He quickly put a team into place and the planning began. Cindy Sterling, Mike Bettiga, and Paula Myers were instrumental in housing 85 players and coaches with the Robson Ranch homeowners. They also organized 92 Robson Ranch homeowners as volunteer ball spotters, scorers, and for transporting players on the tournament days. Many of the Robson Ranch homeowners entertained the teams with pool parties, ice cream socials, spaghetti feeds, and putting contests. I'm not sure who had the most fun —  the players, coaches, or homeowners.
There were 13 Division II teams participating: Dallas Baptist University, West Texas A&M, Missouri-St Louis, Midwestern State, Arkansas Tech, Oklahoma Christian University, St Edwards University, University of North Georgia, St Mary's Texas, Texas A&M Commerce, Texas -Tyler, East Texas Baptist University, and Lubbock Christian University.
Sunday, Sept. 22 the homeowners had an 8 a.m. shotgun so the collegiate players could play a 1 p.m. shotgun practice round. After the practice round, a homeowners, players, and coaches buffet was held in the clubhouse. On Monday, Sept. 23 the collegiate players played two rounds of golf, walking and playing 27 holes of golf in 95-degree weather. This was a challenging day for the collegiate players. On Tuesday, Sept. 24 the final 18-hole round was completed, followed by an awards ceremony BBQ on the back porch hosted by Jeremy and his staff.
A course record was set by Emma Thorngren from Missouri-St Louis with a 65 on her first round.
The top three teams were: 1. Dallas Baptist University, 2. West Texas A&M, 3. Missouri-St Louis.
In a positive accolade to the ending of the tournament, Dallas Baptist University signed up for another three years for this collegiate tournament at Robson Ranch Texas. They will be back.
Cindy, Mike, and Paula would like to thank all the homeowners who opened their homes for the players and coaches and also the homeowners who volunteered their time on the tournament days.
This is truly Robson Ranch Texas hospitality at its best! Until next year.