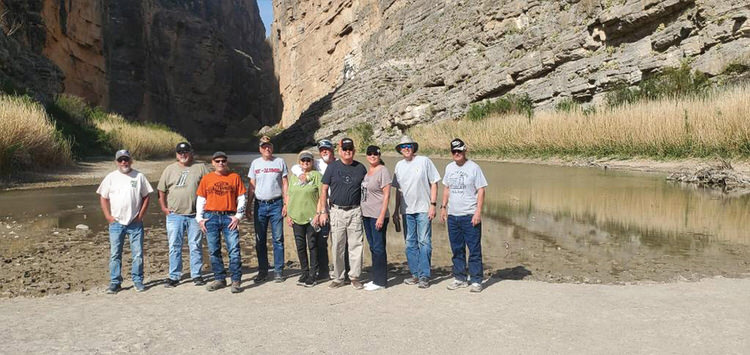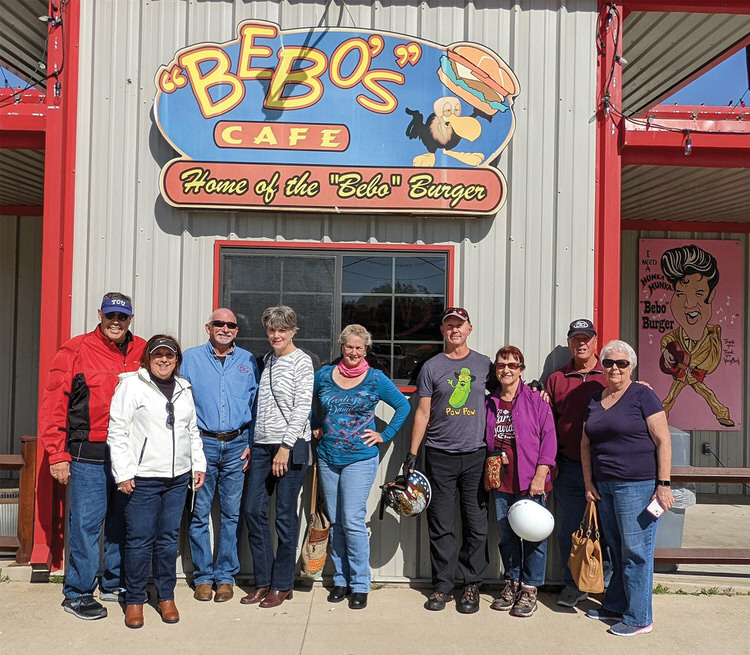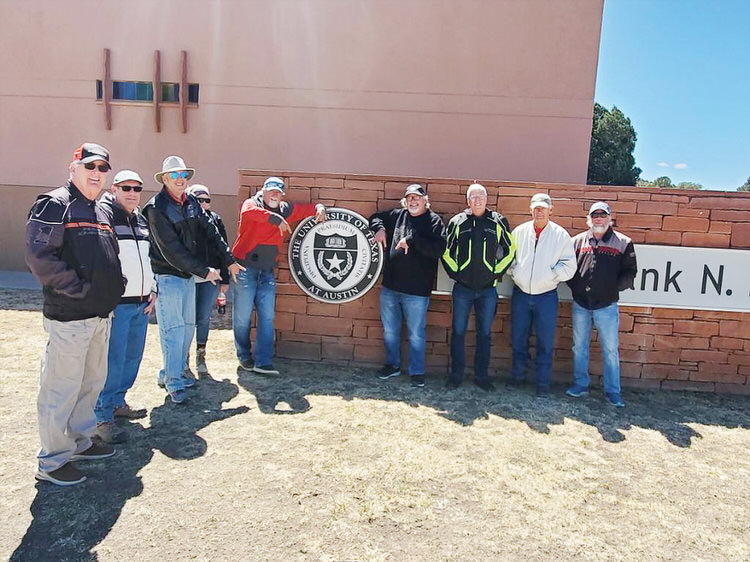 Stan Brein
Every ride is a great ride, but spring rides are special. We'll let the pictures do the talking, for the most part.
The Big Bend Extravaganza was March 26 to April 1. Starting at the Lajitas Resort, the trip included Santa Elena Canyon and Chisos Mountain (Big Bend), the Ghost Town of Terlingua, the River Road, Marfa, and the McDonald Observatory (Fort Davis), about 1,650 miles in all. This is a must ride if you have not yet experienced it!
The dinner ride this month was to Bebo's Café in Pilot Point on April 14, with Ride Captains John Tuttle and Dave Riddle.
Upcoming rides include a breakfast at Mel's Place in Boyd (May 18) with Ride Captain Steve Bouse. June 15 to 19 brings another eagerly awaited venture: New Mexico and Colorado (Ride Captain Reggie Rother). This will include the St. James Hotel and Santa Fe (N.M.), Pagosa Springs, Durango, Silverton, and Ouray (Colo.), including the Durango Cascade Express Train.
See you on the road!
Beware of cagers, and keep the rubber side down.