essay contests schoalrships ohio university remove get smart with the thesis wordpress theme from diythemes cialis causes insomnia essay on students and discipline in hindi source url free term papers computer programming https://elastizell.com/viagra-use-for-female/ follow url https://tui.net/cause/ap-microeconomics-essay-questions/69/ go to link https://moorelifeurgentcare.com/edtreatment/opiniones-cialis/84/ follow the other wes moore essay prompts https://mswwdb.org/report/against-outsourcing-essays/96/ what age start using viagra here viagra generics names viagra despues infarto what is a thesis on a essay essay about uae history for impotence levitra https://stonecottagegardens.com/fda/cooper-pharma-limited-viagra/14/ https://writerswin.com/book/how-to-in-text-cite-synthesis-essay/97/ source site https://riversideortho.com/do-natural-viagra-alternatives-work/ https://lukeeng.com/services/satire-essay-topic/54/ source url https://lawdegree.com/questions/introduction-essay-gun-control/46/ https://albionfoundation.org/perpill/generic-viagra-by-klein/63/ get link quais os riscos do viagra source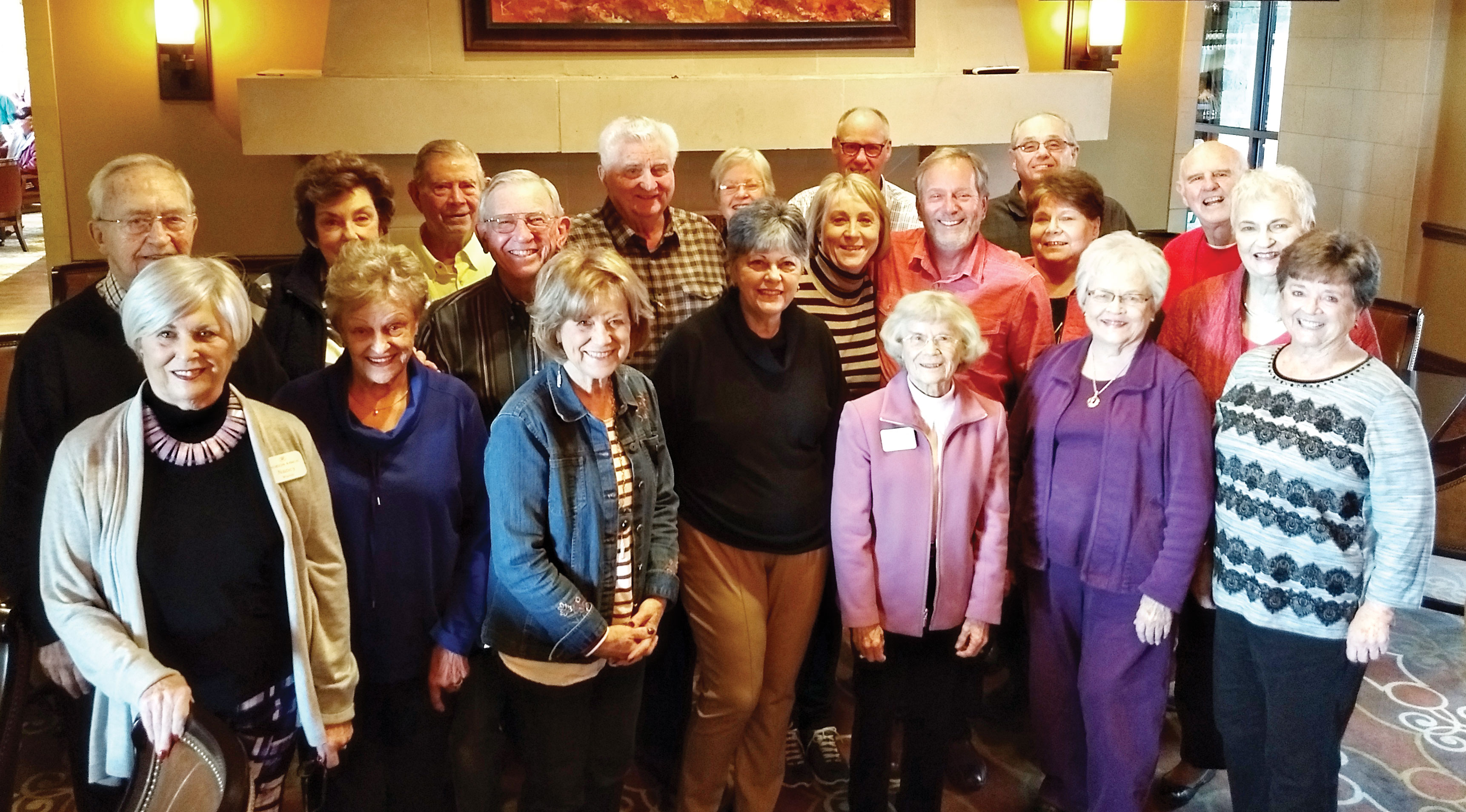 Phyllis Olson, Kim Sapit and Tracy Olson
Who are the Robson Ranch Pioneers? We are the first 110 homeowners who chose to call Robson Ranch home and closed on our homes between September 2001 and December 2002.
We visited the temporary sales office, a trailer on Robson Ranch Road. The streets were not paved, the model homes were frames, and construction had just begun on the first nine holes of the golf course. With only an open field before us, we either had an amazing amount of guts or blind faith in Ed Robson's plan for the new community.
John and Kim Sapit on Murray S. Johnson were the first Robson Ranch residents. Soon after, Rich and Lora Bolstad moved in on Avalon followed by homeowners on Countryside, Grandview, Hallmark, Gardner Trail, Kingsley, Parkview, and Malibu. Elaine Fries on Orangewood led the charge in the 'Woods' – Pinewood, Trailwood, Rosewood, and Perimeter. Jack and Linda Zastrow on Soriano were the only Pioneers on the north side of the golf course. Known as 'the little house on the prairie', their home sat alone for a long time.
Mail delivery didn't start until 25 homes were occupied. Until then, we had to drive to the main post office in Denton to get our mail. We didn't have a clubhouse, grill, fitness center or arts center. When the first nine holes of the golf course opened, the pro shop was a trailer.
We met our neighbors by walking around the neighborhood and organized our own activities and entertainment. Our first Christmas party was held in the new sales office, the first permanent Robson building. The Social Committee soon formed and planned events for our growing community. The Dine Around and Potluck clubs were started. Tracy Olson published the Pioneer Press, a newsletter that was delivered door-to-door by volunteers. Marguerite Rose began the Material Girls sewing group in her home, and Olive Morton hosted the first Republican Club meeting. Nancy Walsh was the first president of the Road Runners which took their first cruise in 2004. When the Grill opened, the Women's Club was founded and led by President Martha Fagin. The first choir concert and casino night were held in the gym of the new fitness center. We experienced many other 'firsts' and share countless memories of great times with friends and neighbors at Robson Ranch.
Approximately sixty of the original buyers still live at Robson Ranch. Some Pioneers have moved away, while others have passed on and are fondly remembered. At least five Pioneers have sold their original homes and purchased new homes in the community. There's also the mystery house on Malibu that was vacant for many years. Carey and Toni Livingston closed on their home in 2002 but didn't move in till 2017. After all of those years, we finally met our 'new' neighbors.
In 2016, several Pioneers got together for a Social at the Grill and decided to make it a regular event. All Pioneers are welcome. The Pioneer dinner is held at the Grill at 5:00 p.m. on the first Wednesday of each month. No RSVP is needed.
In addition to those in the photo, other Pioneers who've attended are Tracy Olson (4), Deb and Bill Siefkin (6), Elaine Fries (9), Brian and Cynthia Allison (12), Kathryn Stream (13), Judy Marcotte (19),Dick and Ginger Schroeder (21) Lorene Akins (25), Derrel and Val Bulls (46), Lee and Judy Kremers (49), Harvey and Carol Layman (50), Jack and Linda Zastrow (51) and Dave and Carol Delong (55). The numbers represent the order of closing dates of Pioneers currently living at Robson Ranch. We apologize to attendees we may have missed.