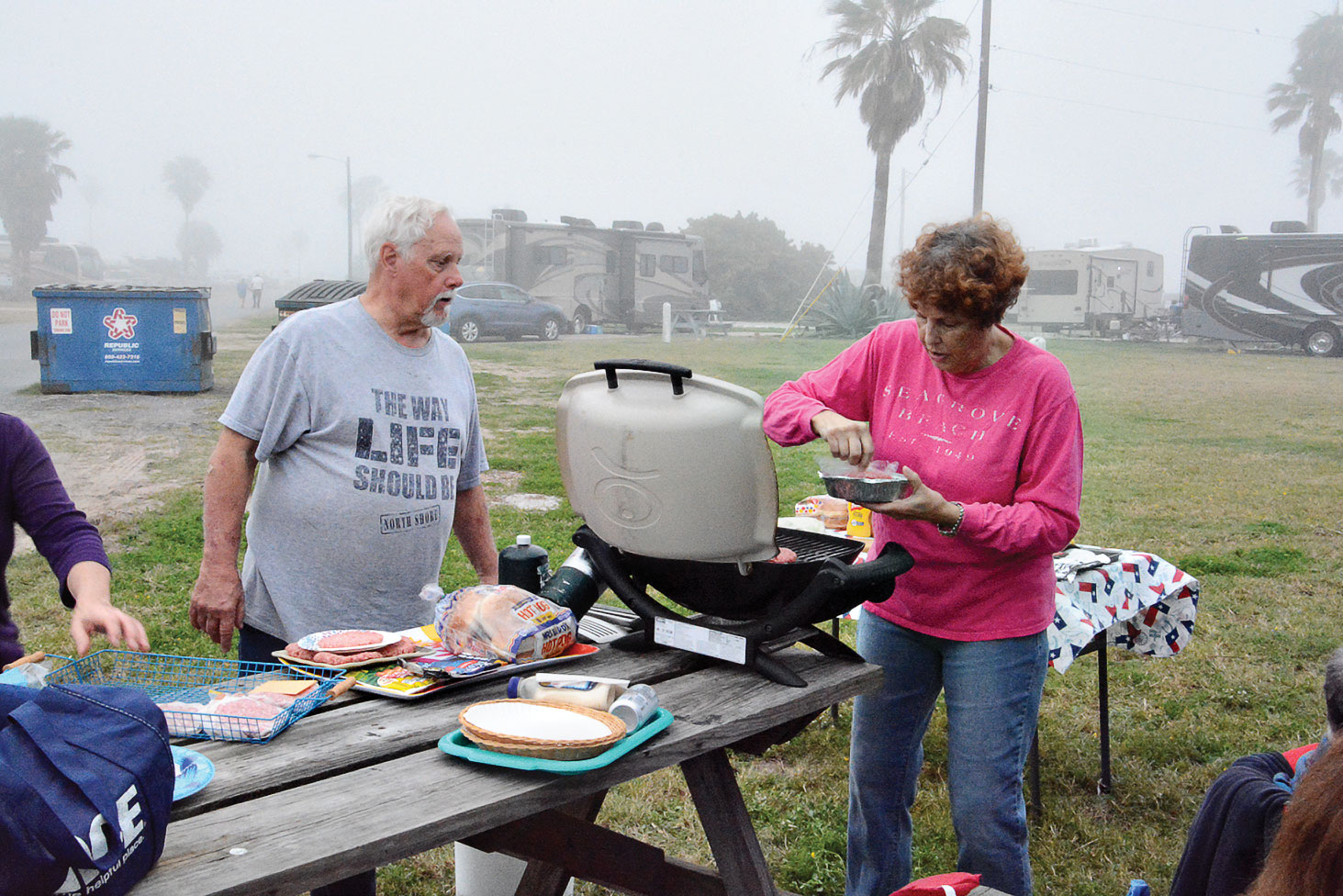 Lynne Barringer, Secretary
The Robson Ranch Rover's enjoyed their first camping trip of 2019 in South Padre Island, February 3-9, 2019, at the Isla Blanca Park, which was located right on the beach. The kick-off to the trip was getting together for the big game party outside one of the RV's and watching the game together while enjoying Happy Hour refreshments and the camaraderie of fellow travelers. We enjoyed our time on the beach and activities included shopping, golfing, group cookout and visits to local sites such as the Monument to Lost Fishermen and The Gladys Porter Zoo in Brownsville, TX. Our next trip will be to Fredricksburg, TX on March 31–April 5, at the Oakwood RV Resort.
Robson Ranch Rovers is a fun-loving easy traveling group of RV'ers that live at the Ranch. Meetings are held at the homes of our members at 7:00 p.m., on the second Monday of the month. Dues are $20 per year which includes the summer BBQ and the annual Christmas dinner. Members are kept updated of the club's upcoming trips, monthly meetings and general RV information through GroupWorks. The RV Club is a great way to meet your neighbors and make friendships with people who enjoying traveling and RVing.