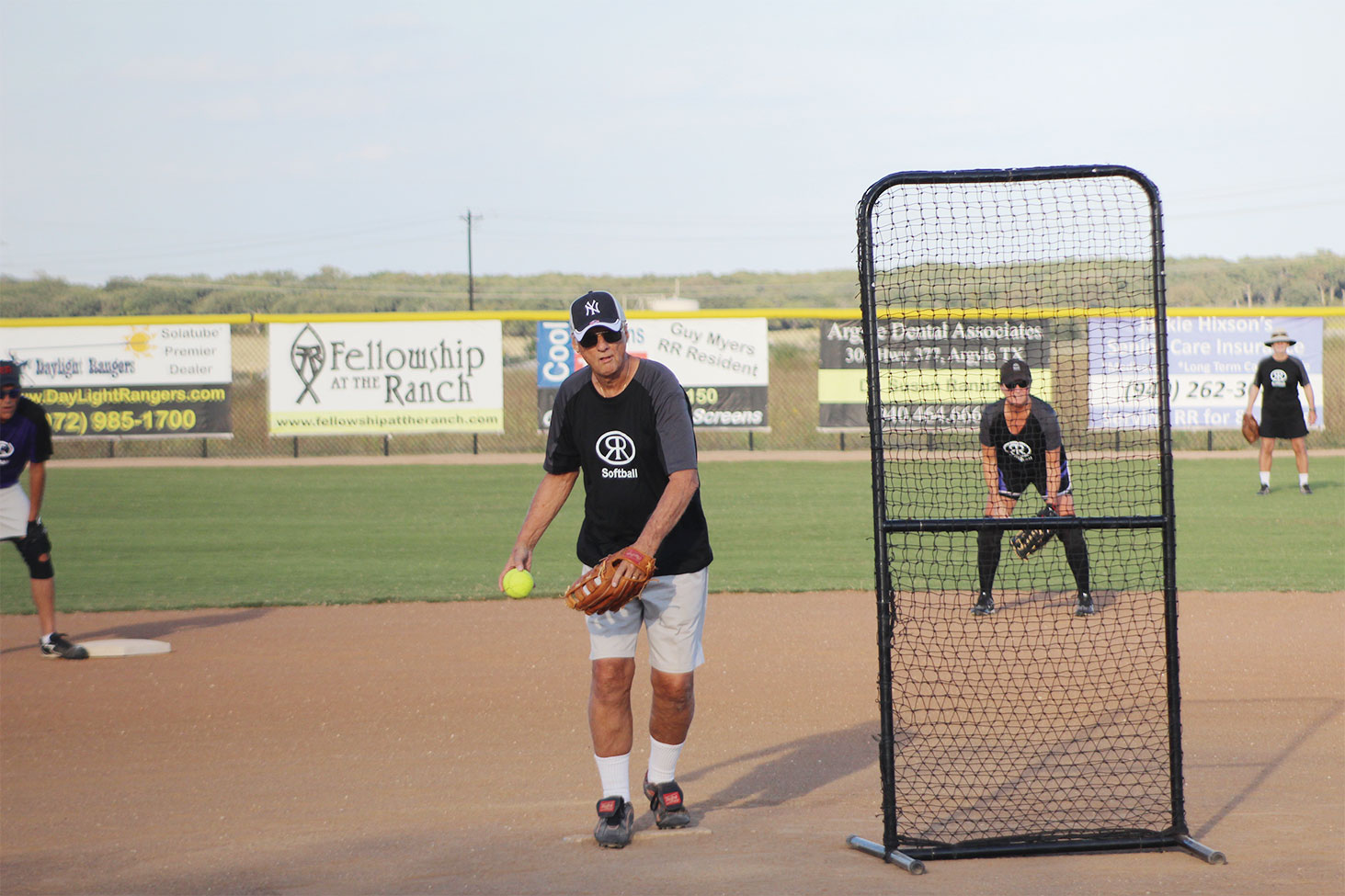 Donna Peck
Evenings are getting cooler so it's a perfect time to play co-ed softball! All skill levels are welcome! We especially need more ladies to join in the fun. Can't commit to the entire season? You can sign up to be a substitute, an umpire, a scoreboard operator, an announcer or a scorebook keeper. We provide all the training!
Just want to come out to see some awesome softball? Opening day is Tuesday, September 4. Games will be played every Monday, Tuesday and Wednesday in September and October. Initially, the games will start at 6:00 p.m. However, as it gets darker earlier, games will start at 5:30 or 5:15 as needed.
Important dates:
Tuesday, August 14: General Membership Meeting at 6:30 p.m. in the Clubhouse
Saturday, August 18: Practices Start
Monday, August 27: Late Registration closes
Tuesday, September 4: Season begins
Saturday, October 27: End of Season Fun Day
Every Wednesday, we have batting practice and every Saturday, we have pick-up games. All Robson Ranch residents and their guests are welcome to join in.
You'll find a link to our fall season membership form on the homepage of our website, www.quickscores.com/robsonranch. We'd love for more people to join in the fun!
If you have any questions about the league or volunteer opportunities, call Donna Peck at 817-404-9515 or email [email protected]