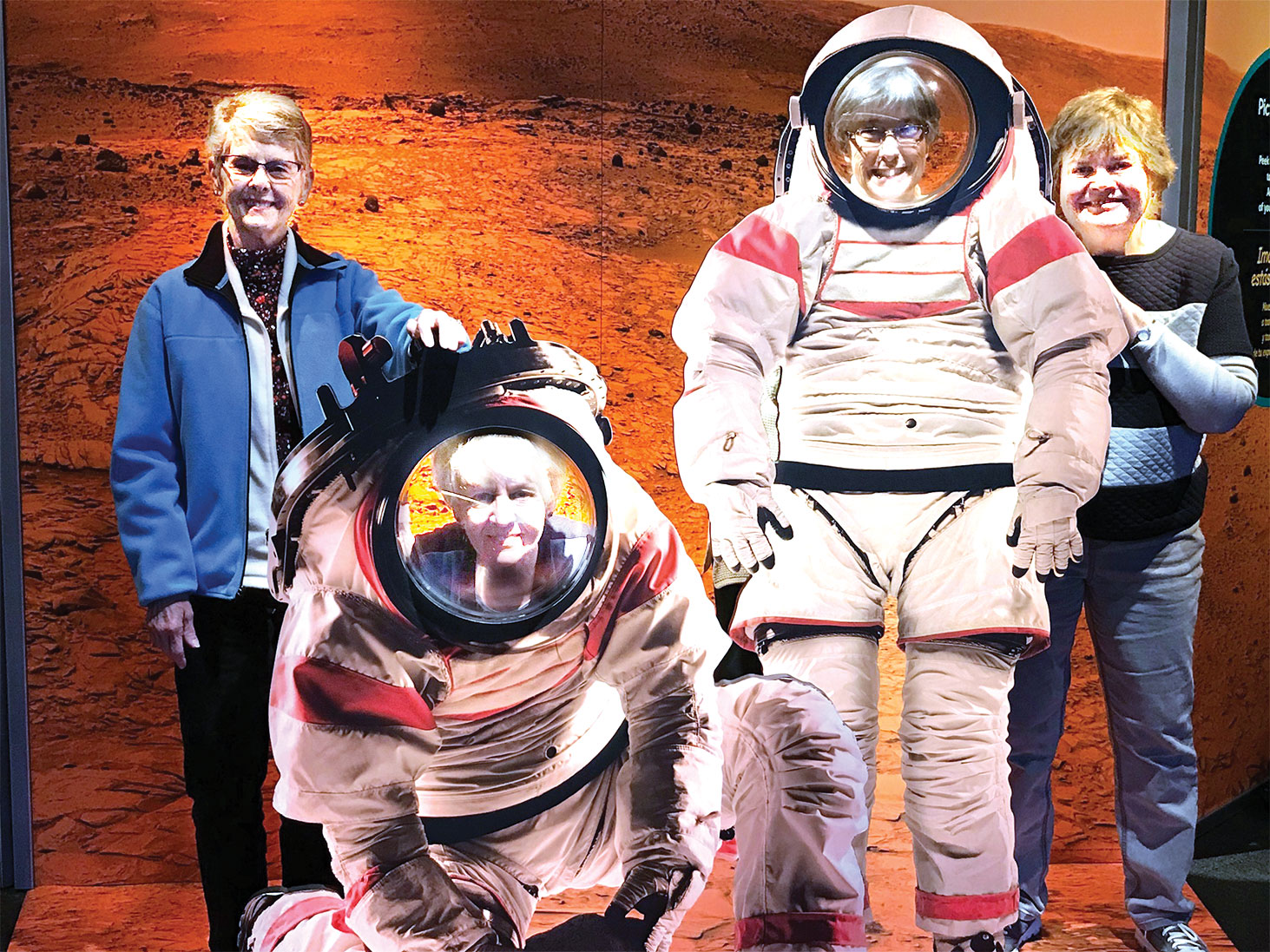 Darla Chupp
The Robson Ranch After Schoolers recently visited The Perot Museum of Nature and Science in downtown Dallas. The Museum inspires curiosity in all ages and boasts a living science lesson offering illustrations of engineering, technology, and conservation.
The After Schoolers enjoyed and were amazed by the hands-on learning experiences. There are eleven exhibit halls containing state-of-the-art video, 3-D computer animation, and life-like simulations, interactive kiosks, and educational games. Everyone agreed the museum was a great experience for children of all ages!
The After Schoolers Club meets the second Friday of each month at 10:30 a.m. in the Robson Ranch Clubhouse. If you are interested in knowing more about this service club and would like more information, please call Darla Chupp at 940-262-1022 or Gayle England at 940-262-3234.