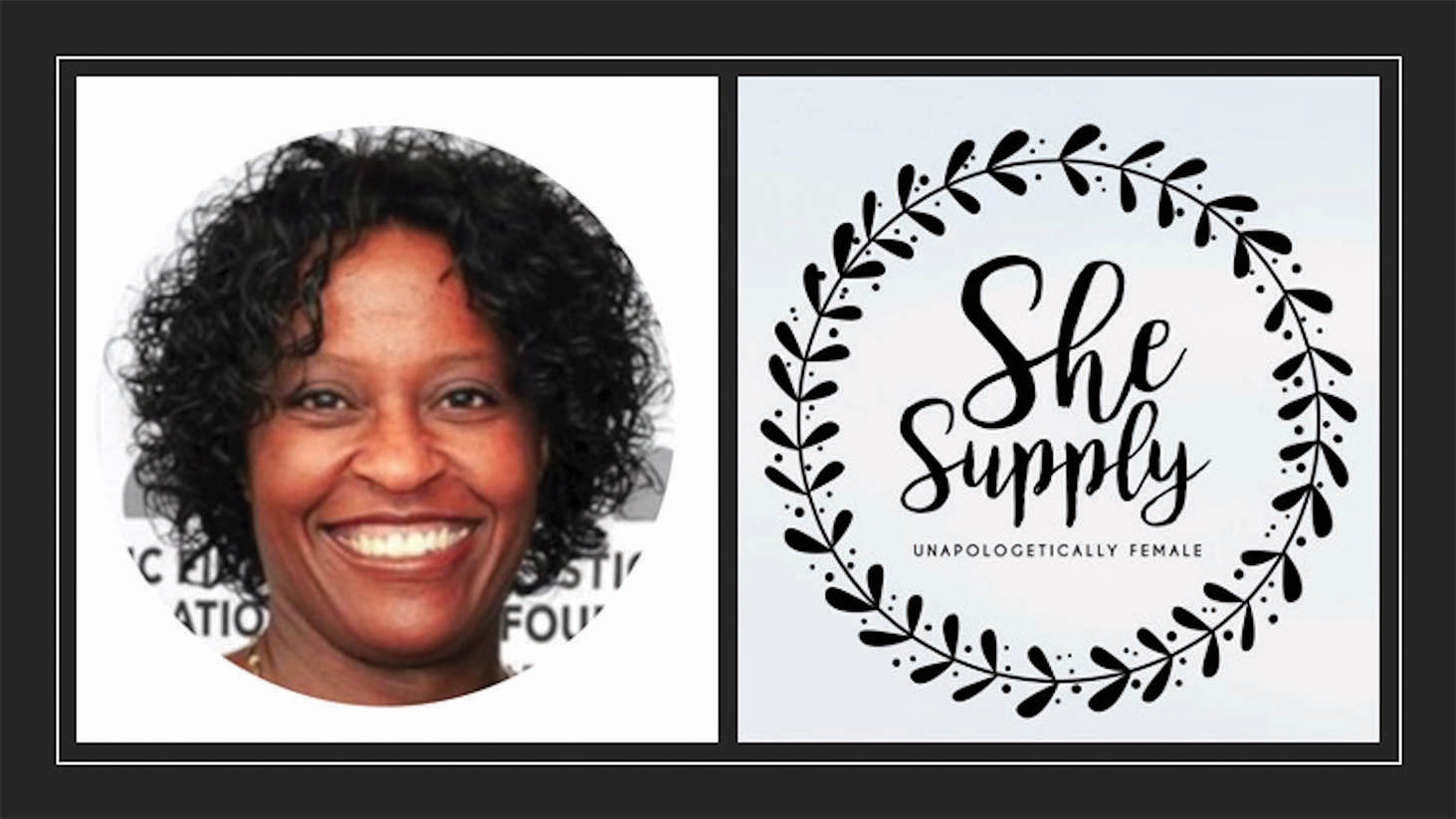 Tiffany Ramzy
There are 2,400 homeless women and teenagers in North Texas counties. She Supply is a North Texas 501(c)(3) non-profit that provides personal hygiene products and underwear to poor and homeless women. Their mission is to provide a sense of decency and cleanliness to women in need.
Recently, the Community Outreach committee of Voices United invited Dr. Lisa Pierce Johnson, vice chair and one of the co-founders of She Supply to speak to the Voices United members via Zoom during the April 3 general meeting.
Dr. Johnson used the term 'period poverty' to describe the situation faced by many women in need—disenfranchised women, women in shelters, and women on federal assistance programs such as WIC (Women, Infants, and Children). These women often face real barriers to receiving feminine hygiene products. One of those barriers is that feminine hygiene products are subject to a luxury tax and, therefore, cannot be purchased with supplemental income cards such as WIC cards or Lonestar cards.
Another barrier is the shame and humiliation of having to ask for these products at a shelter. Per Dr. Johnson: one in four teens have missed class due to period poverty; nearly one in five women and girls in Texas live in poverty; 25% of women struggled to purchase period products last year; tampons and pads are the most needed items in shelters, but probably the least donated. She Supply serves homeless shelters, food pantries, and domestic violence services. They currently partner with 15 different organizations, and sponsor a high school in Dallas county. Denton County partners are Cumberland Children's Home, Refuge for Women in North Texas, Denton County Friends and Family, and Lewisville Salvation Army.
She Supply Stats: 471,832 products delivered; 39,319 women served; 32,852 periods funded.
A $25 donation can buy period supplies for one woman for one year and four pairs of underwear and one sports bra. For information on volunteering or donating, visit shesupply.org. You can also donate via their Amazon Wishlist. See website for details.
About Dr. Lisa Pierce Johnson
Dr Johnson is a Board-Certified Psychiatrist in psychiatry and neurology. She received her medical degree from University of Oklahoma College of Medicine, and completed her Psychiatry Residency and Fellowship at UTSW Medical Center at Dallas. Her private practice is centered around treating Autism and Mood Disorders in children, adolescents, and adults. Dr. Johnson is a board member with several agencies centered around children's advocacy.
About Voices United
Voices United is a group of women from Robson Ranch who share progressive values and are concerned about current events as they affect not only our local political landscape, but also our state and national government. We are a 501(c)(3) organization also dedicated to community outreach and helping those in need, regardless of their political or religious affiliations.
Membership is open to Robson Ranch residents. Contact us at [email protected] or visit us at www.voicesunitedrr.org.