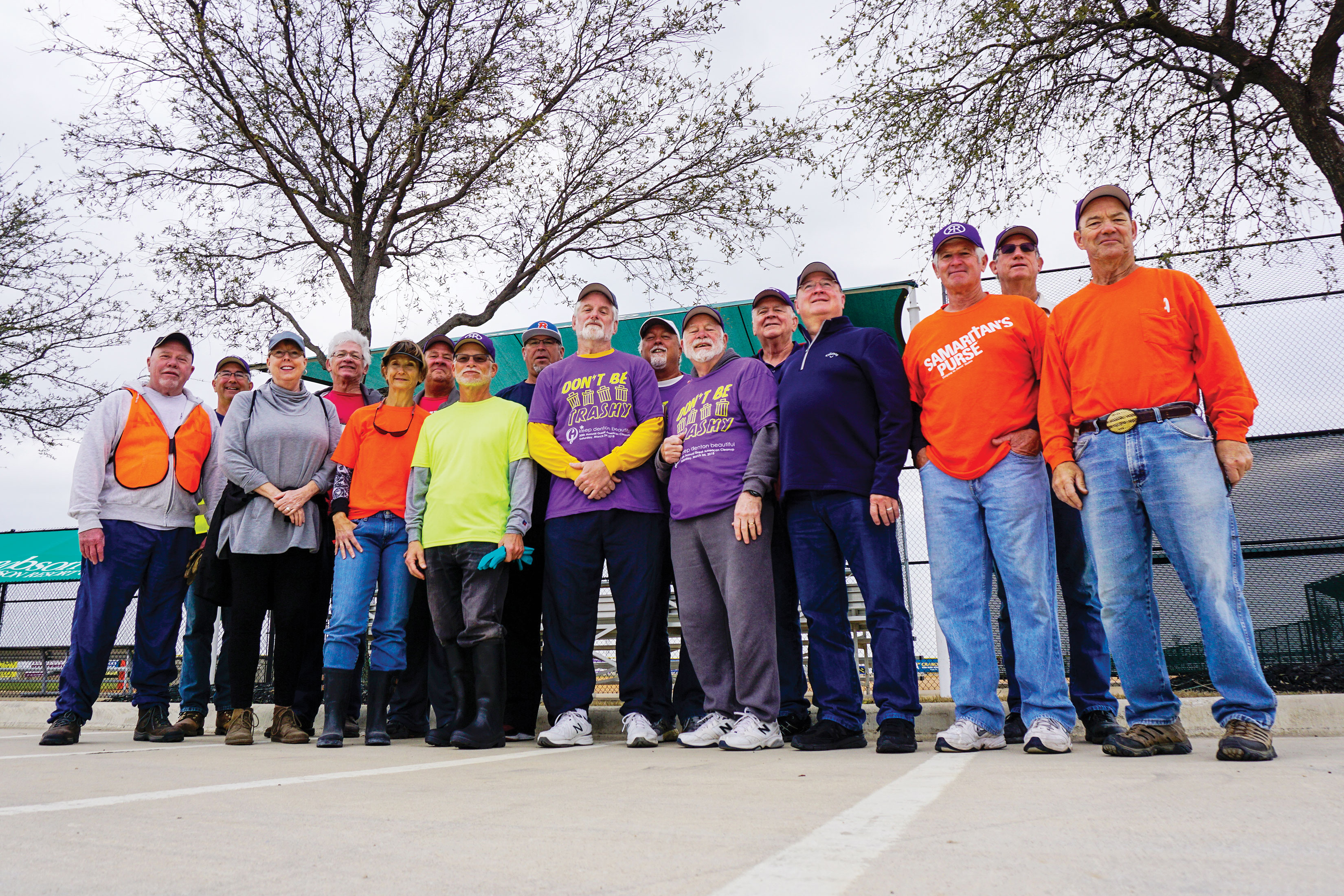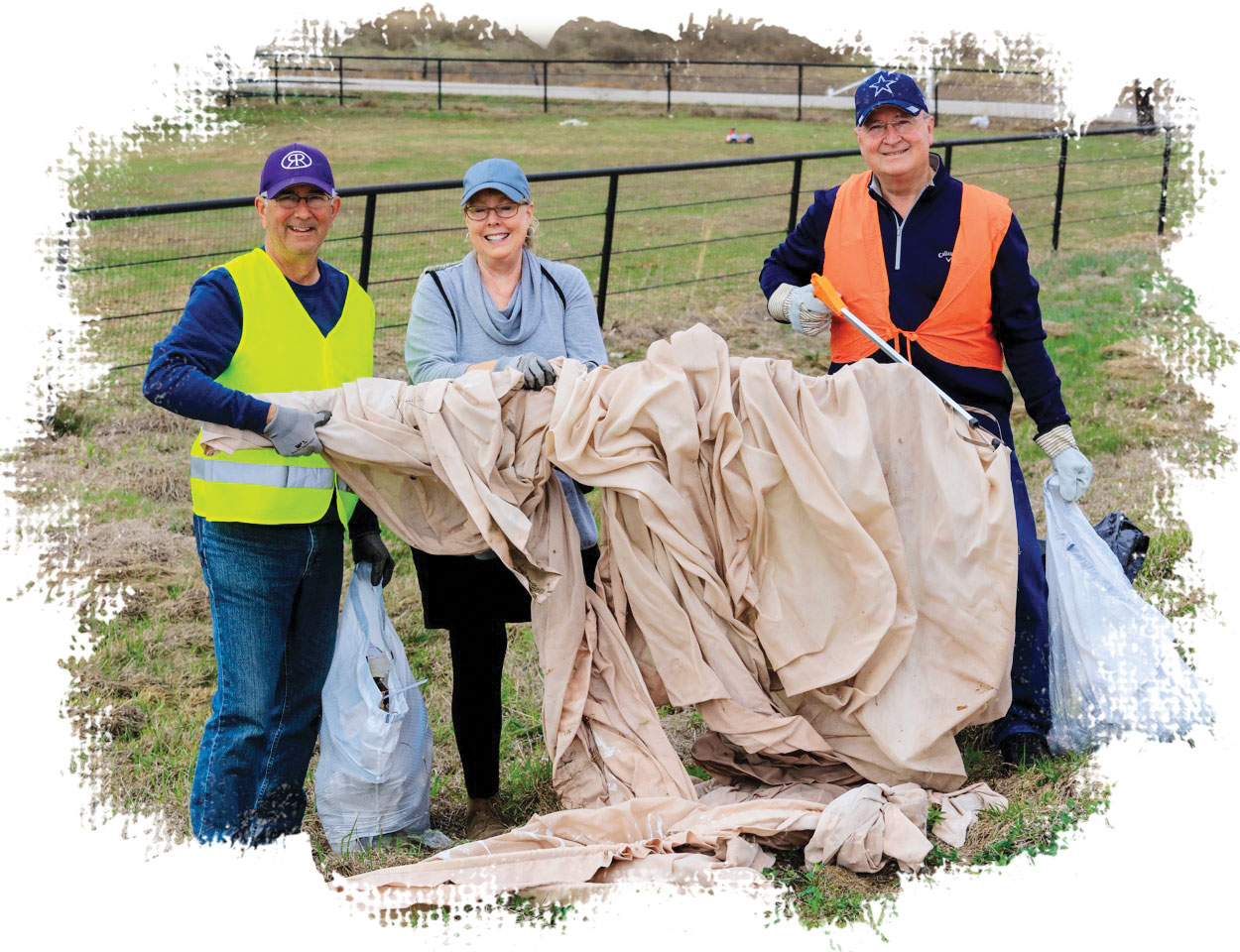 Donna Peck, RRSA Secretary
Did you see a large group of volunteers cleaning up Robson Ranch Road on Friday, March 23, and wonder who those awesome people were and why they were out there? They were 17 members of the Robson Ranch Softball Association!
In coordination with Keep Denton Beautiful, RR resident Pat Powers organized a fantastic group to clean up our border—three miles, from Michelle Way to I-35. The group split into four crews that each took a portion of Robson Ranch Road. It took about three and a half hours, and was a larger project than anyone anticipated. They picked up 78 trash bags and nine recycle bags. They also found several large items, like concrete sign post bases and loose cable and wire. Some interesting items found were an iPad, a deer antler and a $20 bill found by Bob Porter. All in all, a good time was had by all.
So, who do we need to thank for all their hard work? RR residents and Softball Association members, Steve Bentley, Louis Berthold, Gary Brown, Mick Calverley, Bud Culbert, Paul Dorwaldt, Brad Killingsworth, Bob Laderach, Julie Laderach, Kelly Petre, Bob Porter, Pat Powers, Dave Riddle, Ron Schwertner, George Wendt, Nancy Wendt and Phil Wismer. We also need to thank Keep Denton Beautiful for providing the supplies and our HOA for letting us use their trash receptacles.
We're planning on making this an annual event and hope to have an even bigger turnout next year!