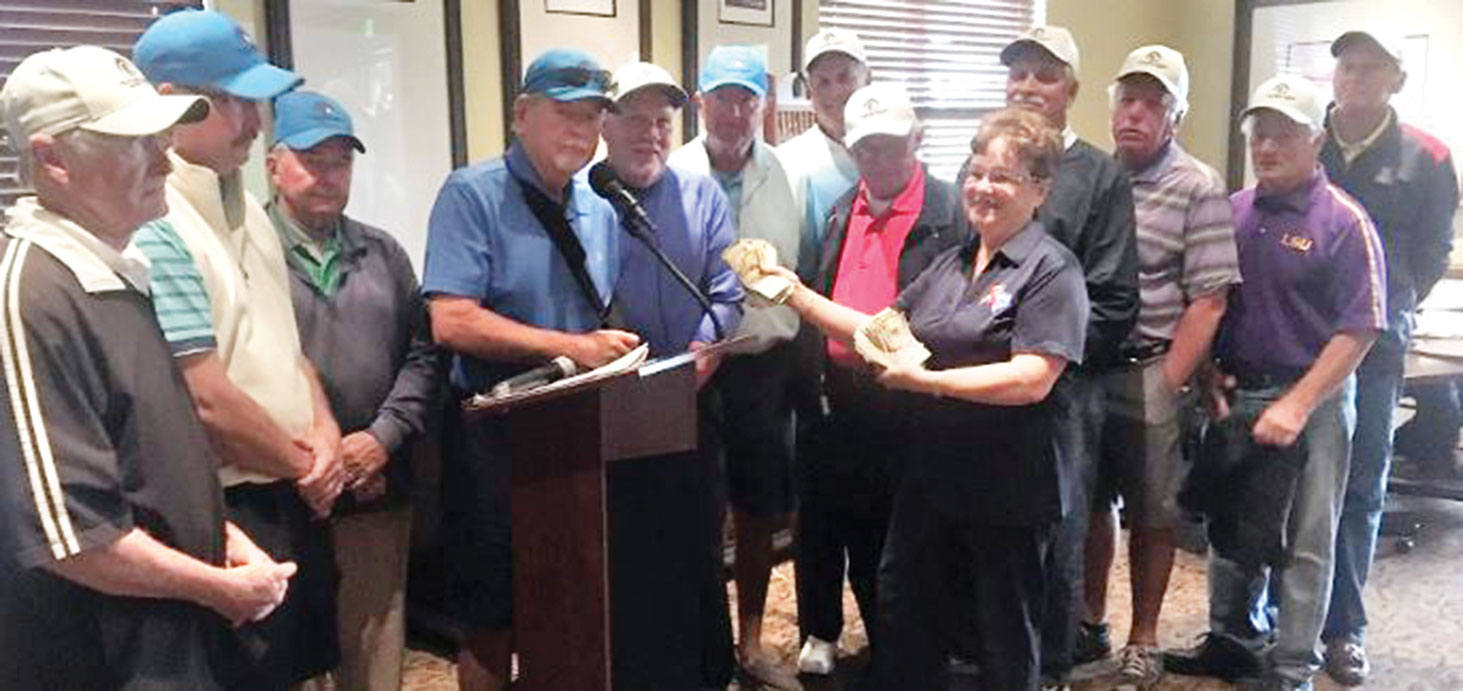 Dianne Edmondson
Another successful year for the Support Our Troops organization is about to be concluded. At its November meeting SOT President Susan Galbraith introduced an array of committee reports, which painted a colorful picture of the group's exciting accomplishments.
One of those reports was from the Featherheads, a group of Robson golfers who have been "chipping in" a dollar each time one of them gets a birdie on the Wildhorse course, whether during the week or on the weekends. Doyle Hicks introduced the Featherhead golfers who came to the SOT meeting and presented $2,660 in cold hard cash to SOT. Other 2017 fundraisers reported included $6,200 from a Patriot Paws dinner held at the home of Shirley and Chuck Johnson, and more than $26,000 at the Veterans Day silent auction.
These proceeds go right back into the SOT itself to use for its military support projects, which have included boxes sent to military installations all over the world where relatives of Robson Ranch residents are stationed. These boxes have included video games, playing cards, homemade cookies and even Christmas cards, which the troops can send to their own families and loved ones.
All Robson Ranch residents are welcome to join SOT with dues only $10 annually. The group will meet next on Monday, January 8, at 1:00 p.m. in the Bandera Room at the Clubhouse. For more information on other projects or to add a relative to the SOT support list, contact President Susan Galbraith at 940-262-0600 or by email at  [email protected]