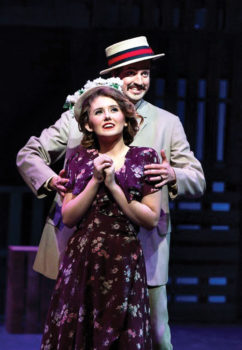 "If I Loved You…" a salute to Rogers and Hammerstein with favorites from their fabulous musicals, will be presented by stars of tomorrow from UNT Opera on Tuesday, April 9, 2019 at the clubhouse.
Cocktails will be available in the foyer beginning at 6:15 p.m. Doors will open at 6:30 p.m. The 90-minute stage play plus 15-minute intermission will begin at 7:00 p.m. Cocktails will be available during intermission at 8:00 p.m. The approximate end time is 9:00 p.m.
Tickets can be purchased from 9:00 a.m.-4:00 p.m. Monday-Friday at the Activities Director's Desk. Please contact Shelbi Berg with questions at 940-246-1002.
The deadline to get your tickets will be Monday, April 8.
There will be no tickets sold March 12-14.