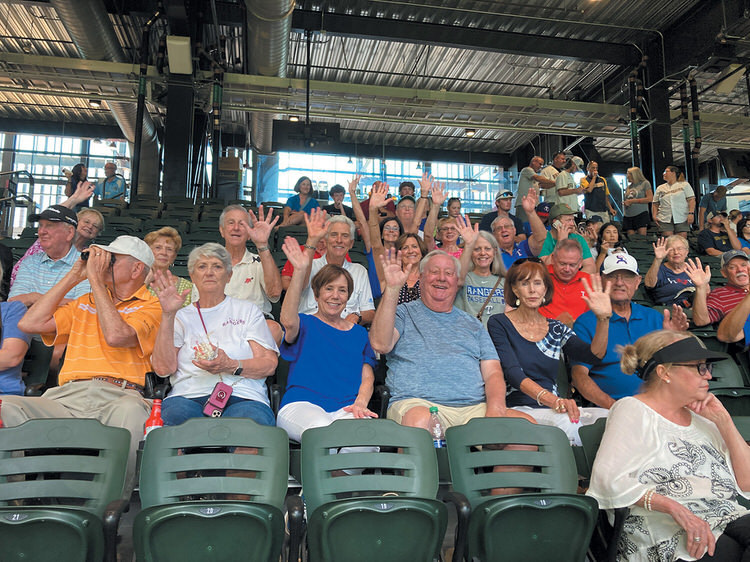 Robson Ranch Wisconsin Club members and their friends enjoyed a bus ride to the Texas Rangers baseball game. But, no, we weren't going to cheer for the Rangers, because they were playing the Milwaukee Brewers. The Brewers won the game 6-2 and swept the three-game series. Who would've thought? It was a hot day, but cool inside the enclosed Globe Life Field.
During the bus ride to Globe Life, Paul Wawak prepared several Brewers trivia questions. The winners got the traditional Cracker Jack and peanuts for prizes. The 40 guests had excellent seats behind the third base line, and a line drive foul ball came flying in. Gary Pniewski reached out to stop its flight, Carol missed catching it, and it rolled off to the next person. It was a close call, but they weren't able to take home the souvenir. Gary's hand is black and blue—just proves you guys need to take your glove.
Who knows? The club may return in the fall to see a World Series game between the Brewers and the Rangers. Stranger things have happened.
The Wisconsin Club is open to all Robson Ranch Wisconsin natives, alumni, family, or maybe you have some friends up north and you enjoy our culture. Contact Mary Fabian at [email protected] to get on our mailing list for the club's next adventure.