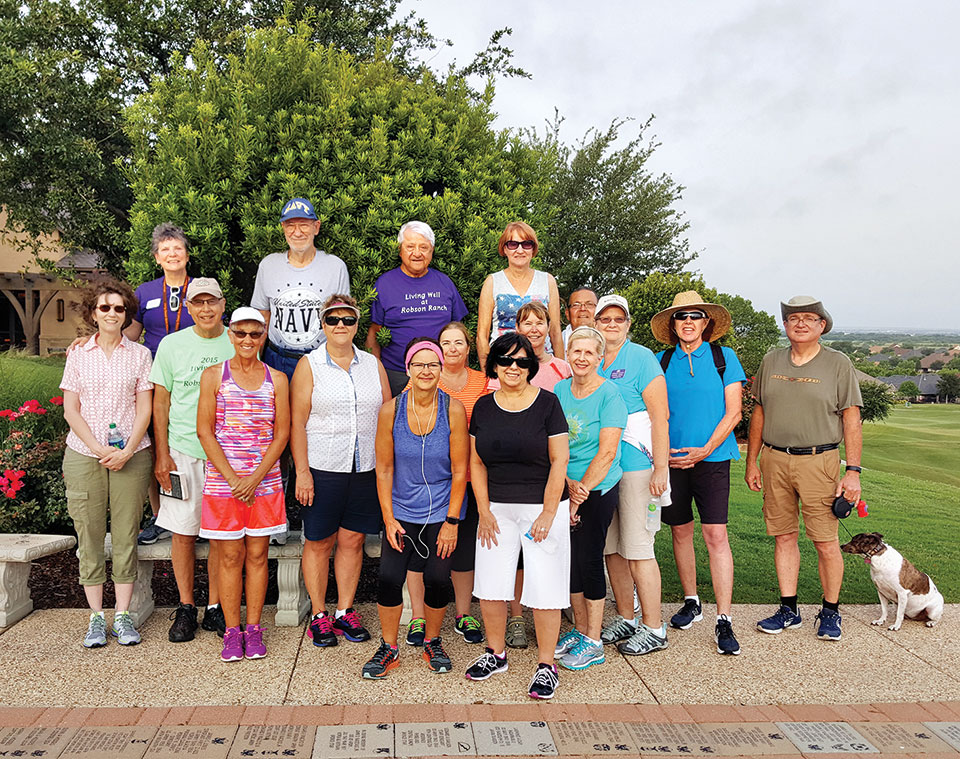 Vicki Baker
We all know that walking is great exercise for all ages, but a walk can be a lot more than just physical exercise. On the morning of July 15 walkers in the three-mile Living Well Walkabout not only reaped healthy benefits to the body but also discovered it was the perfect low-impact way to relax, explore the neighborhood and meet new people.
It's easy to incorporate walking into your daily life, and the only equipment needed is to take the first step putting one foot in front of the other. Come on out and join us on the third Saturday morning of each month for the Living Well Walkabout. Want more information on this fun walk-at-your-own pace, healthy, social activity? Visit the Living Well website at http://www.rrlwc.com/ or contact Vicki Baker at [email protected]
Here's to Living Well!