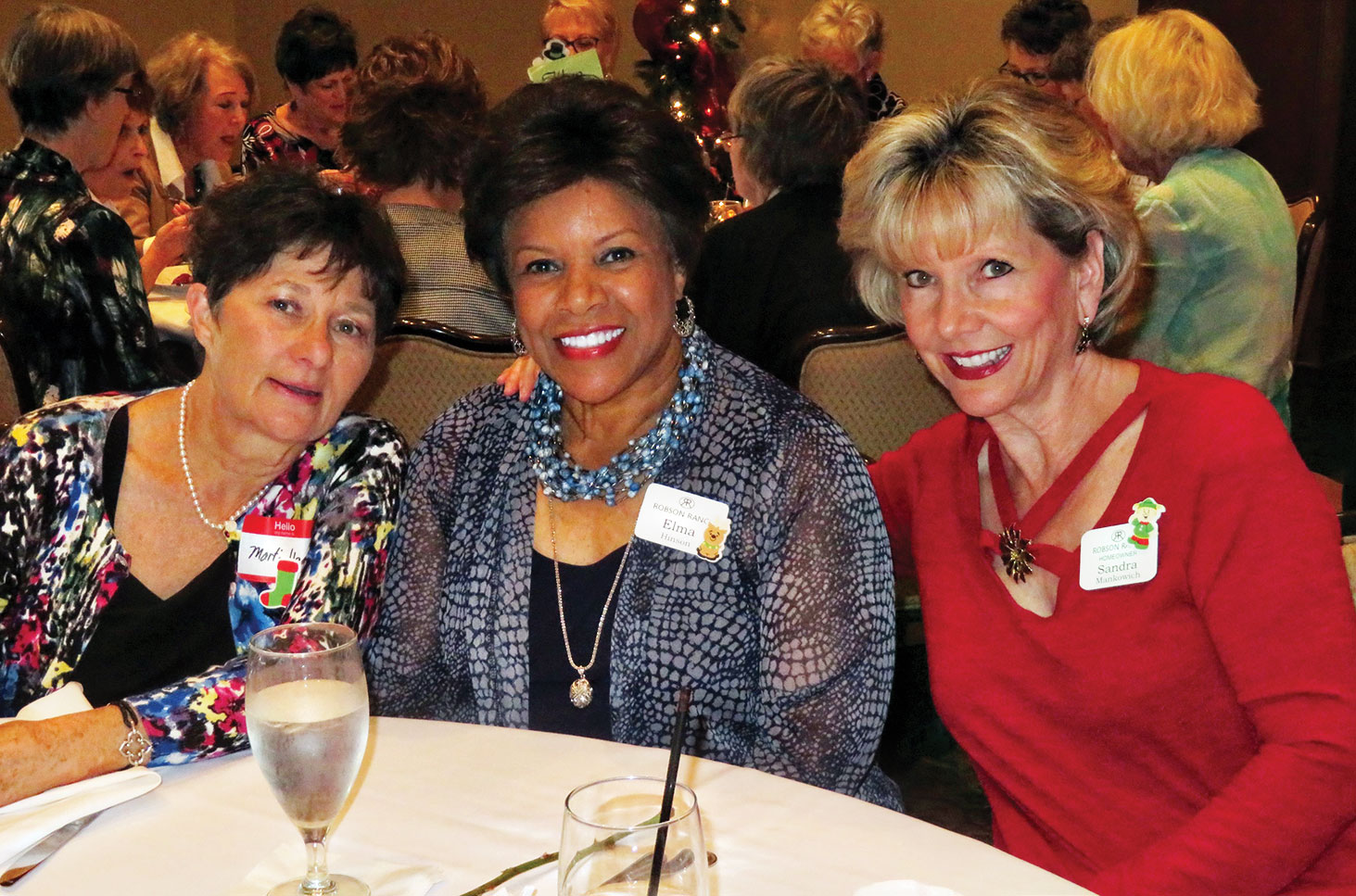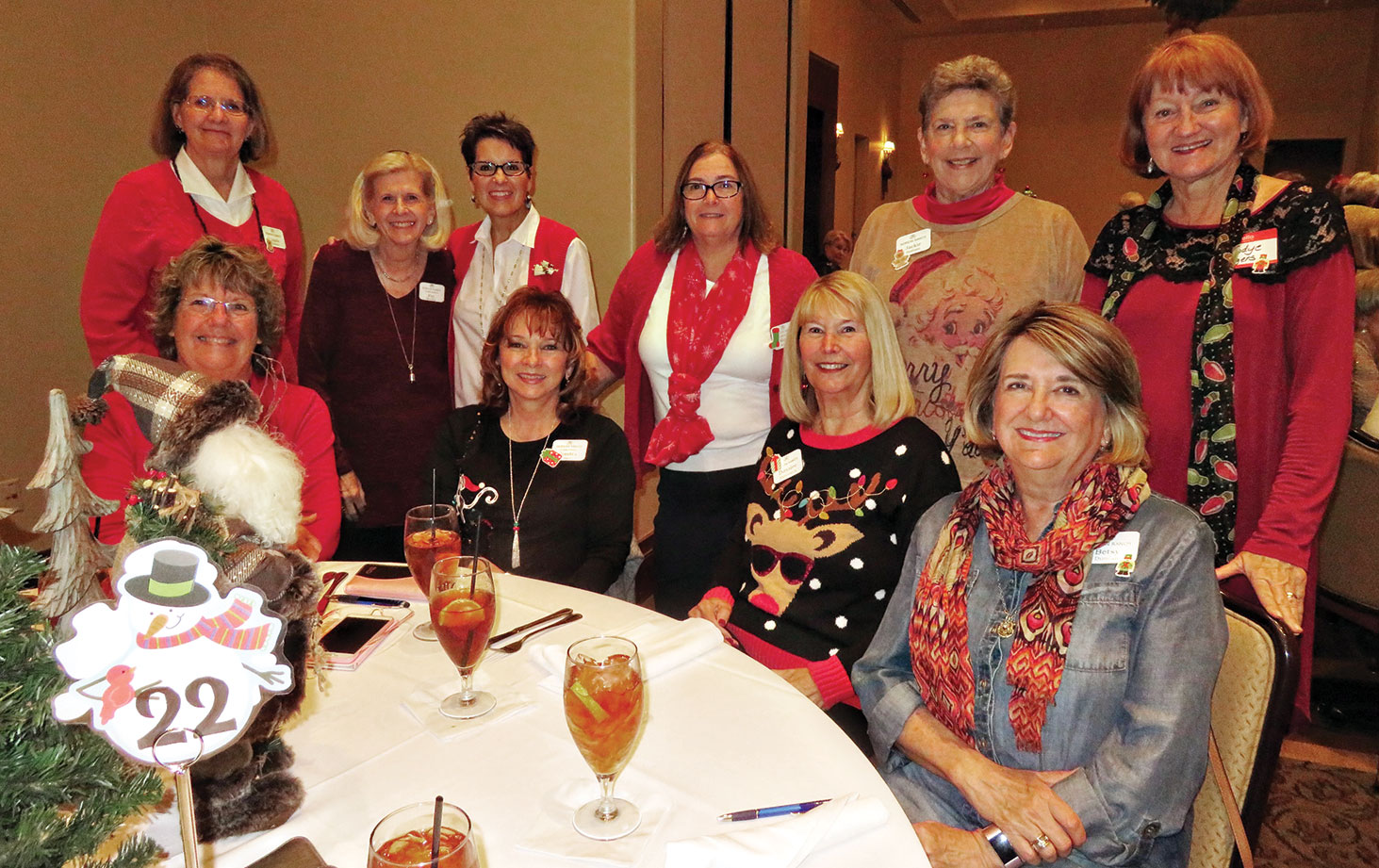 Gayle Coe
The Women's Club December luncheon was held Monday, December 4. Members and guests located their seats in anticipation of the special holiday performance by Cheryl Allison.
Greeters escorted new members to the "New Members" tables, and Sharon Foy, president, welcomed the first-time attendees and guests. Following the announcement Sharon recognized the December birthdays and shared "fun facts" about people born in December. Sharon also provided the treasurer report and service is donation totals.
Jan Utzman announced the Community Relations Committees, the Holiday Market and the Holiday Home Tour fundraisers and the Service Committee raised a grand total of $23,132 in donations for 2017. Thank you to all our members and supporters who donated to the many worthwhile charities and causes highlighted throughout the year! The recipients include Friends of the Family, Denton Community Food Center, Our Daily Bread and Refuge for Women.
The 2018 Executive Board was sworn in, and the 2018 President, Mary Ornberg, took the podium. She introduced the 2018 committee chairpersons: Community Relations/Service, Diane Battle; Historian, Vicki Baker; Hospitality, Ruby Wilson; Publicity, Ann Madigan; Special Event, Sally Hampton; Sunshine, Susan Knopick; Ways and Means, Theresa Peoples; Website, Bert Zeitlin; Welcome, Bobbi Hardt.
Joyce Frey kicked off the December program by introducing the multi-talented Cheryl Allison, an award-winning actress who has performed on Broadway and in regional theatre, film and TV for over 20 years. She has performed throughout North America and Japan in several Broadway tours as well as at the Kennedy Center. Cheryl is best known for the film No Letting Go. She is also an accomplished singer who has performed in famous musical venues. She received a standing ovation following her beautiful musical program.
The Robson Ranch Women's Club looks forward to a great 2018 and wishes you the very best in the new year! See you at the February luncheon.