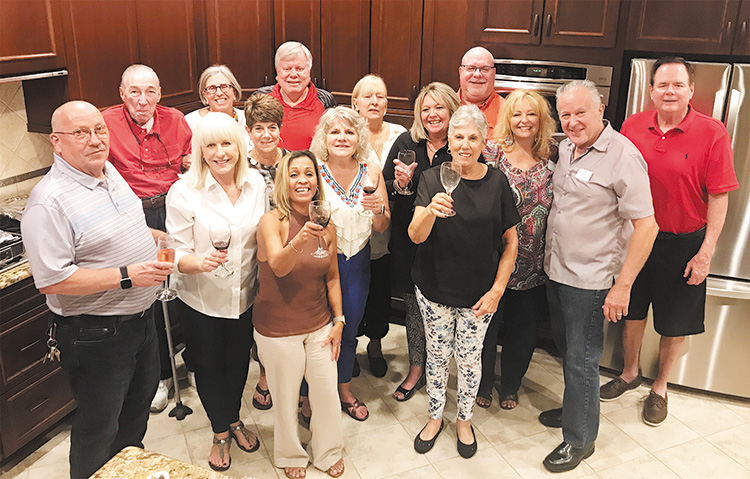 Cassie Richardson
Corks and Caps was held at the home of Jim and Cassie Richardson. The theme was Italian wine and beer.
The featured wine was Chianti Classico/Cecchi De Famiglia 2013 from Castellina in Chianti-Italy. Those attending shared various brands of wine from different parts of Italy. These delicious wines were shared and enjoyed by all.
The featured Italian beers were Peroni Nastro Azzurro and Birra Moretti.
Food served continued along with the Italian theme with bruschetta, hot artichoke dip, Caesar and regular salad, eggplant parmesan, lasagna, sausage/meatballs, and chocolate cream cake and Italian cream cheese cake.