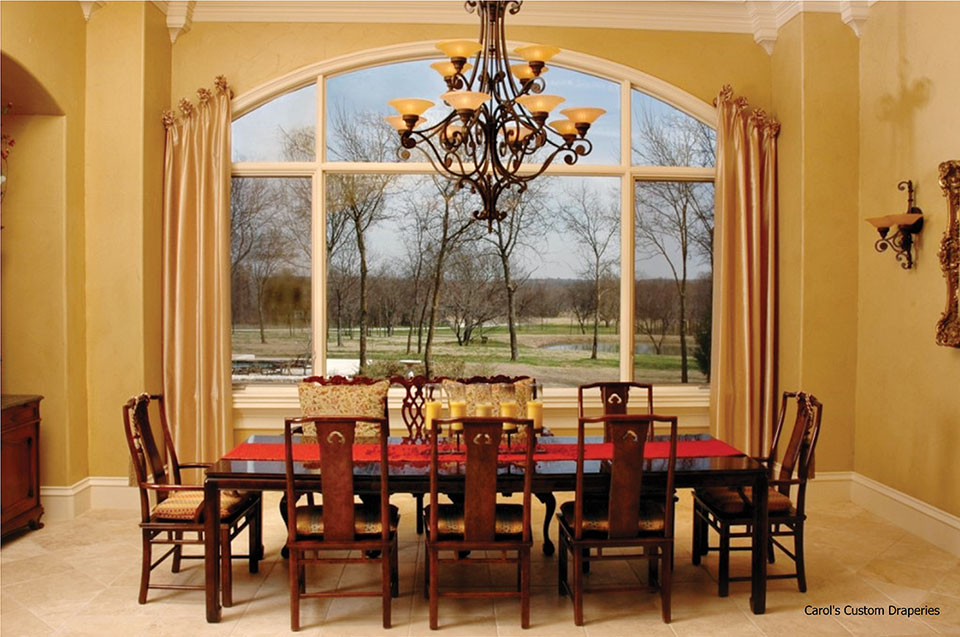 Carol Collins, WFCP-Expert
Recently I have been asked to "repair" window treatments that were less than satisfactory. What I have discovered is that there are "decorators" out there that, to put it bluntly, don't know what they are doing. I take pride in the professionalism and quality of our products and services, and if I would not have it in my home, I certainly would not put it in yours.
I have developed a list of "What to look for in a Window Treatments Vendor." Please read it carefully, and when you are ready to purchase window coverings please make sure that the vendor you choose meets this criteria.
An Address – It is customary in the industry to require a down payment equal to 50% of your purchase, which could be several thousand dollars. If you trust your money with a vendor selling out of the back of a van, then you are assuming quite a bit of risk. Make sure you can locate the vendor in case you really need to do so.
Longevity – Longevity is a good indicator that a vendor knows her stuff, so to speak. It is also an indicator of integrity although not the only one.
Knowledge – The world of window coverings is an ever-changing industry. We at Carol's want to make sure you have the newest and best products available. We are constantly training ourselves and our staff to know the products we offer and to offer you the products that best fit your needs.
Certifications – The design of draperies and their subsequent fabrication is a specialty requiring experience and expertise. There are plenty of vendors who can sell draperies but know nothing about design and construction; they leave it up to "their" seamstress who may or may not know much more. Industry certifications are an indicator that the vendor has the expertise necessary to insure a quality product.
I have also found that there is almost without exception a problem with fabrics that can be purchased at a significantly discounted price. They may have flaws, holes, uneven patterns, lack of sizing and limited quantities. Thus the old adage that you get what you pay for is ever so true when purchasing fabrics.
Do you have questions or suggestions? Please call us at 940-565-8337 or visit our new showroom at 535 South Locust Street in Denton. We also invite you to visit our website at carolsdraperies.com.
And as always, Happy Decorating!