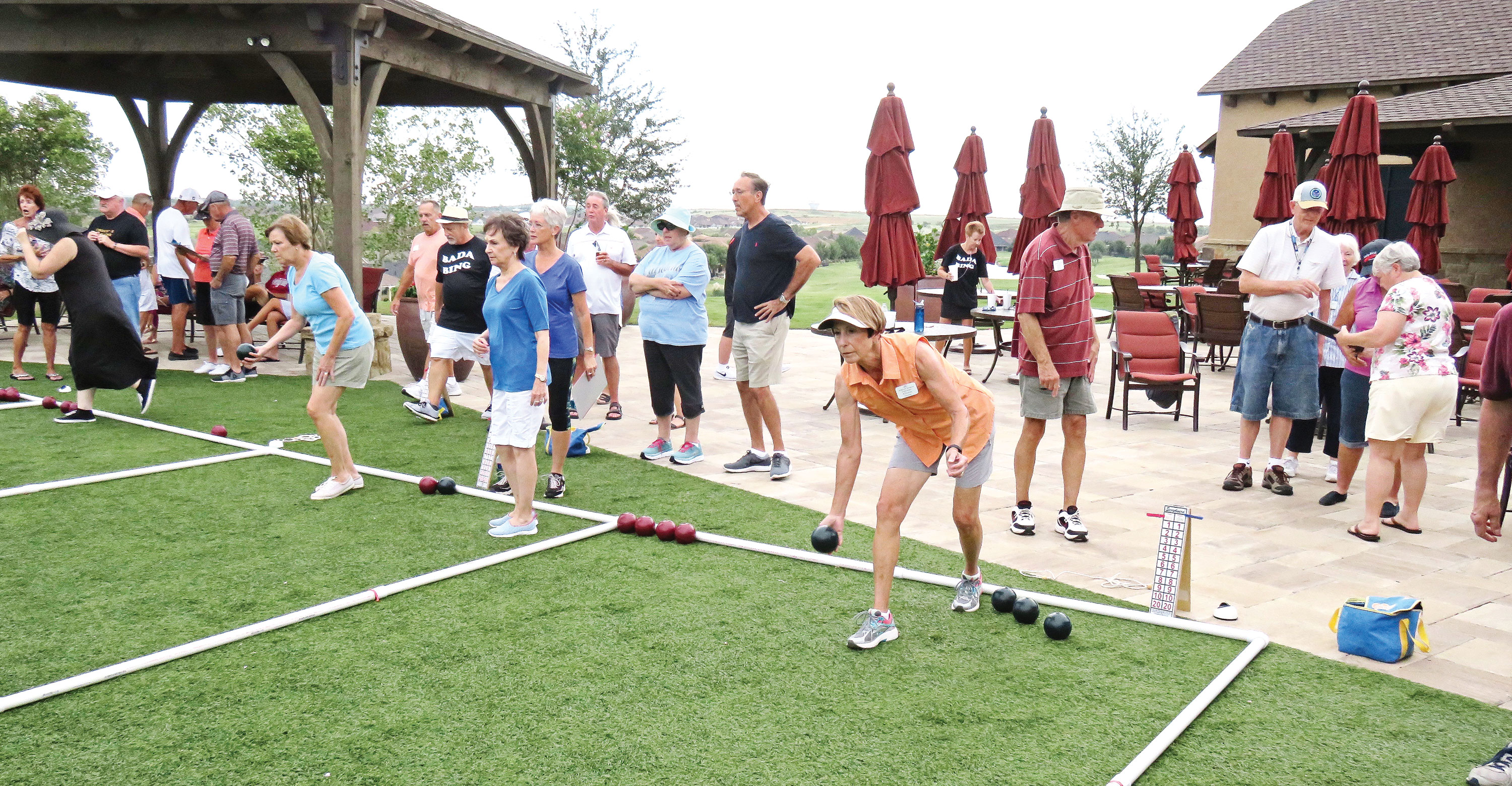 John Humphries
The Robson Ranch Bocce League has grown again! Because of the popularity of our game, the league has opted to add a third division, the Capone division, which rolls on Thursday evenings. Capone joins the two existing divisions of Corleone and Soprano. With the addition of those ten new teams and more than 100 new players, the league has grown from 64 players in its premier season of summer 2017, to nearly 400 players for the fall 2018 season. Addition of a fourth division for the spring 2019 season is probable. The league is currently using portable courts fabricated from PVC pipe. The growth of the league is leading many to suggest that it's time to look for the construction of permanent courts.
Like many of the other outdoor group activities at Robson Ranch, bocce has been impacted by the much-needed rain. As a result, Bocce League play for the fall session is off to a slow start. Between scheduled bye weeks and unscheduled weather interference, there are no clear trends to determine division rankings at this time.
The end-of-season playoffs to determine champions and prize packages will be a different structure than in previous seasons. A single playoff bracket layout has been complicated by the inclusion of all three divisions which normally play on different days of the week. Stay tuned for more details!
Anyone interested in more information about the Bocce League, please contact Frank Cianci at [email protected] or come by the Grill patio on Wednesday or Thursday evenings and see what the fun is all about.