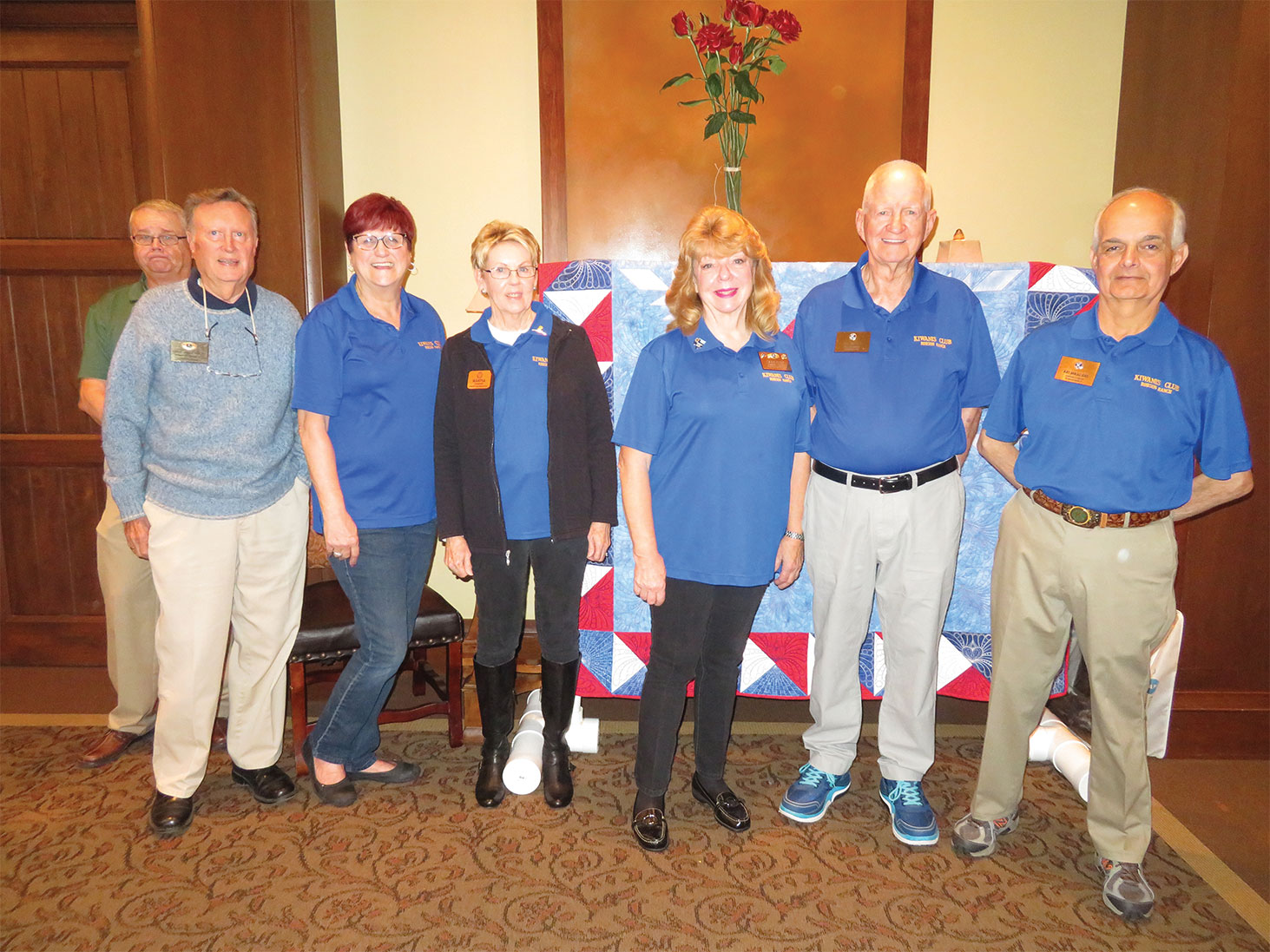 Vicki Baker
Going once…going twice…sold to the highest bidder! The excitement reached a fevered pitch and bidding was hot and heavy at the Kiwanis Club's silent auction held Saturday, April 21 in the clubhouse. Each year the KCRR auction gets better and better and this year was no exception. Due to the relentless efforts of Milt Glenn, Kathy Perry and their fellow auctioneers, it was another great year for this annual fundraiser raising in excess of $5000.
Donation items were requested and people delivered. Nearly 150 fabulous items were donated by many prominent businesses and individuals in the Denton area and showcased local restaurants, services, collector's items and household decor. Our own Wildhorse Grill and Golf Club generously donated the much sought-after restaurant gift certificates and golf packages.
The community support was immense and Kiwanis Club heartily thanks all the bidders and donors for making this such a resounding success. As always, 100 percent of the proceeds raised at the auction directly funds the club's many charities serving and improving the lives of children.
If you are interested in serving your community in a variety of ways with a focus on children, come join the Kiwanis Club Robson Ranch every first and third Friday at 8:30 a.m. in the clubhouse. For more information, contact Art Masciere at amasc@grandecom.net.