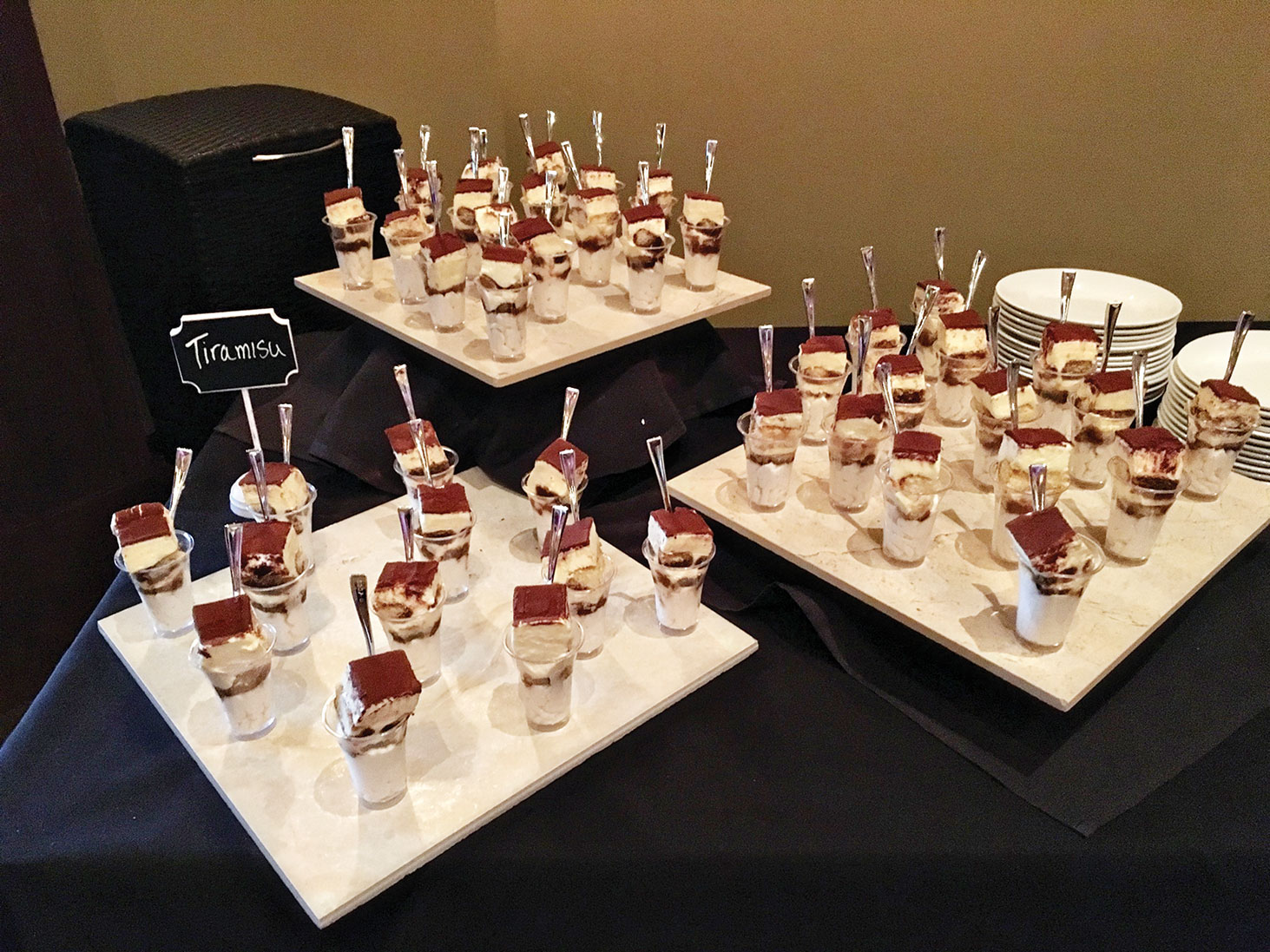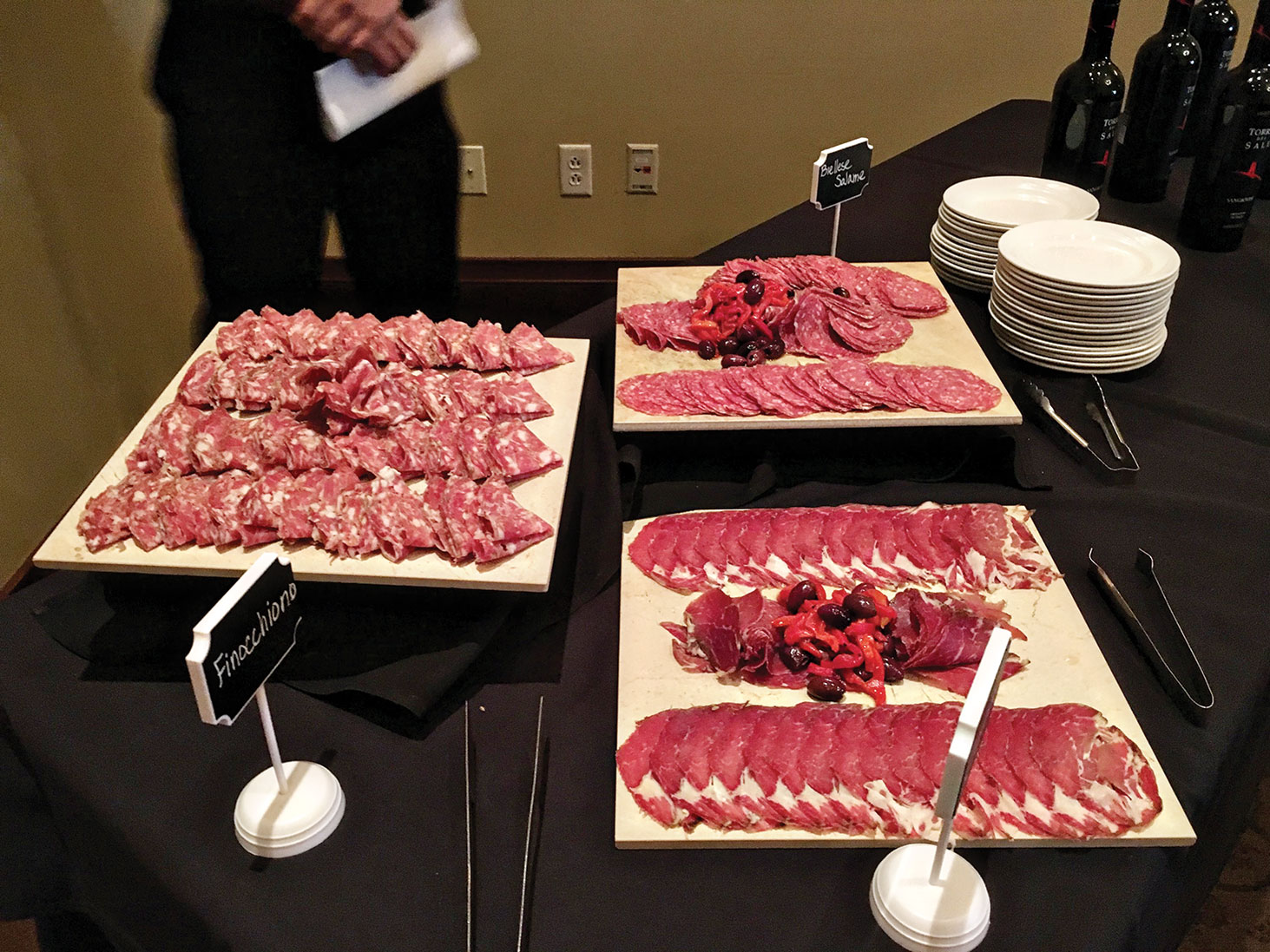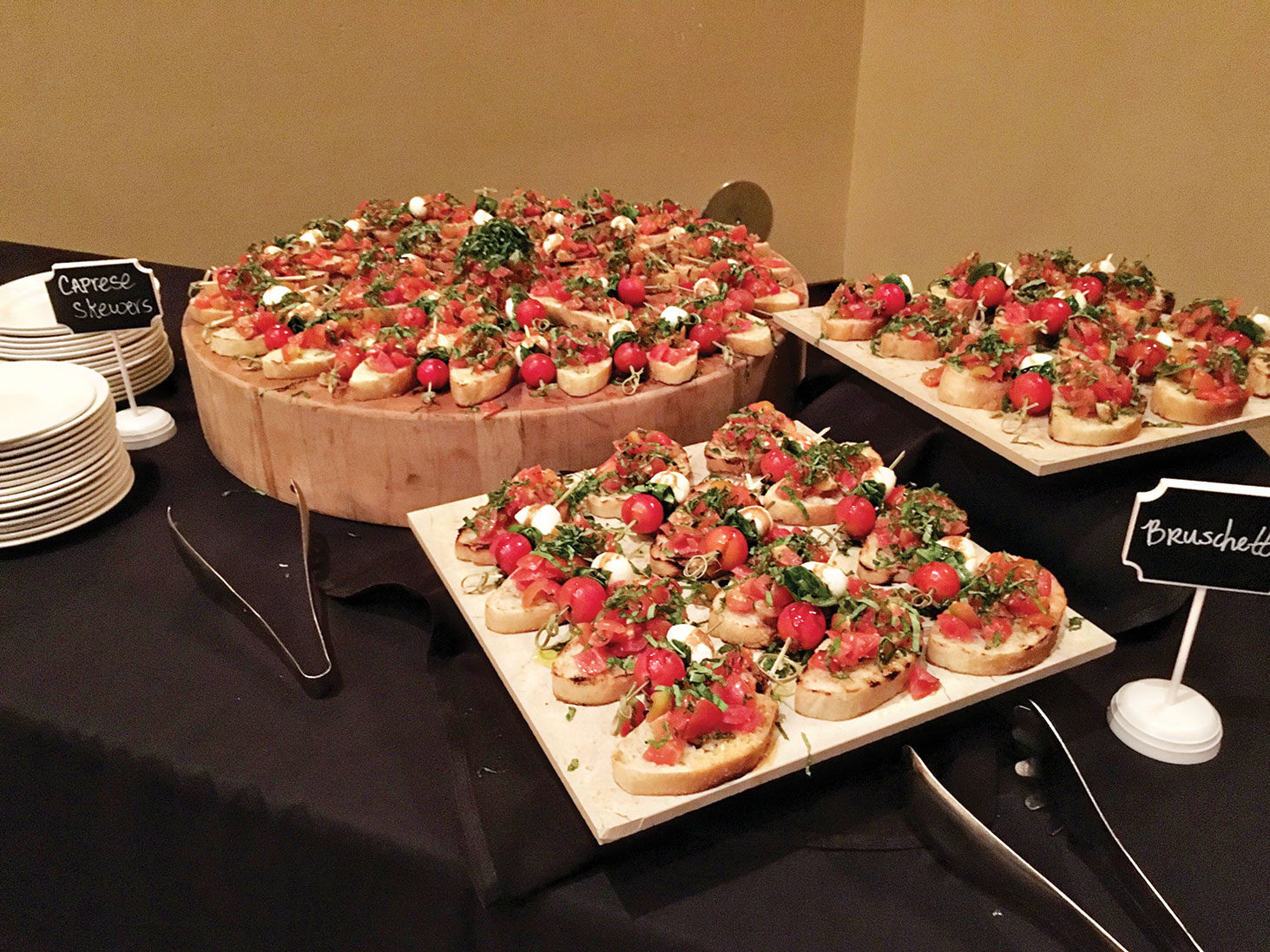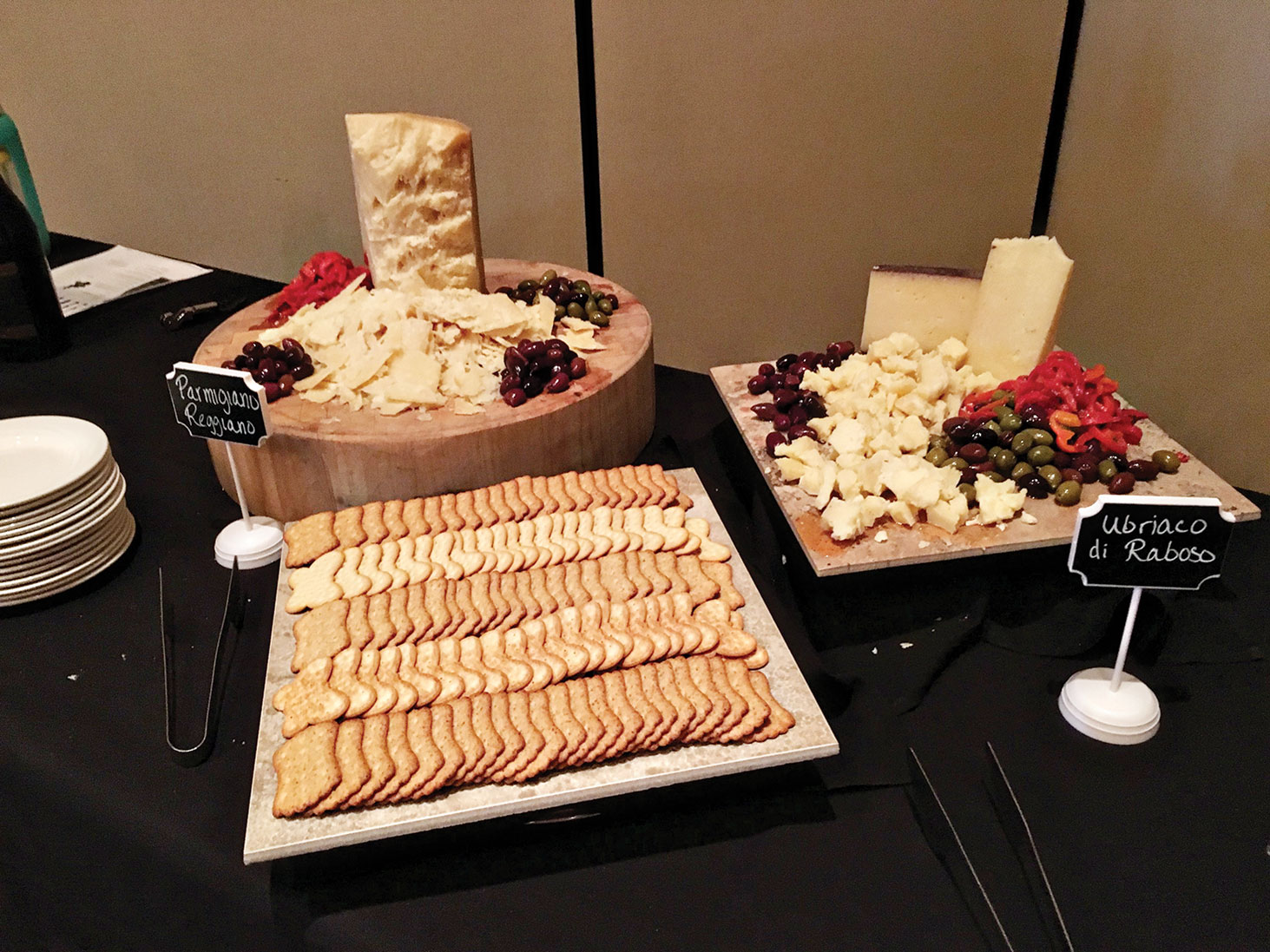 Frank Cianci
There's a new bambino at Robson Ranch Texas, "Amici d'Italia" "The Friends of Italy." The club recently held its very first event at the Clubhouse. The group is made up of residents who either are Italian or just love all things Italian. About 30 members attended.
The Robson food and beverage staff outdid themselves for the event. Beautiful presentations of typical Italian antipasti (appetizers) were paired with Italian wines. Servers had been schooled about what they were serving, offering up explanations of the food and the wines even if the pronunciations were somewhat difficult for the Texan tongue.
Caprese skewers of mozzarella and cherry tomatoes with a balsamic reduction sat beside a tomato bruschetta (pronounced brew-shket-ah). These antipasti were paired with Pinot Grigio, a fresh-tasting, fruity white wine of northern Italy.
There were platters of cured Italian meats including coppa (coh-pah), finocchiono (fin-o-key-oh-no), and biellese salame (bee-ell-a-zay sah-lah-meh). Coppa is salted pork neck muscle, massaged (!), and dry-cured for six months. Finocchiona is fennel-infused fermented pork, cured for five months. Biellese salame (salami) is ground pork shoulder, mildly spiced, cured and dried. The meats were complemented with red peppers marinated in olive oil and garlic and paired with Sangiovese (san-gee-o-vays-zee), a medium-bodied red wine with great depth of flavor and a long finish.
Italian aged dry cheeses were surrounded by olives, crackers and more marinated peppers. Ubriaco di Raboso (oo-bri-ah-coh dee rah-boh-soh) is a semi-hard cow's milk cheese of the Veneto region. This uncooked cheese is washed in Raboso wine for several weeks during its aging, giving the rind its ruby red color and the cheese its pleasant "winey" aftertaste.
A large, imposing piece of Parmigiano Reggiano sat atop a massive wooden cutting block. The undisputed King of Italian cheeses is from the provinces of Parma and Reggio-Emilia. Under Italian law only cheese produced in these provinces may be labeled "Parmigiano-Reggiano." Don't confuse this with that stuff in the green cardboard cylinder! This is a hard, cow's milk cheese, aged for 12-36 months, known for its rich, buttery, nutty flavors.
The cheeses were paired with Nebbiolo (neh-bee-oh-loh) a red wine of the Piedmonte region. The nebbiolo grape is the same grape used in the noble Barolo, a wine often costing quite a bit more than most Robson residents are willing to spend! A wine can only be called Barolo if it's grown in specific villages. Both wines are intensely colored with profound depth of flavor and a very long finish. It's not easy standing up to the full flavor of aged cheeses, but the Nebbiolo did its job quite well.
Finally, the dolce (dole-cheh) a dessert of mini tiramisu (tear-a-mee-sue) parfaits was paired with Vin Santo (veen-sahn-toh) Italian "holy wine." Vin Santo is a sweet wine introduced yearly on Holy Thursday. It is often served with biscotti (bis-coh-ti) that are dipped in the wine.
If this night was any indication, the club has much to look forward to.
Ci vediamo! I'm going to let you look that up on Google Translate.