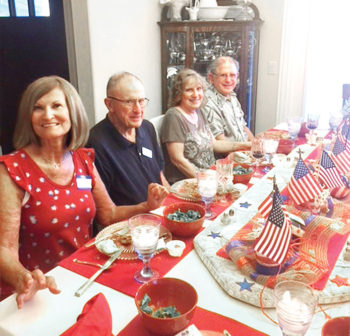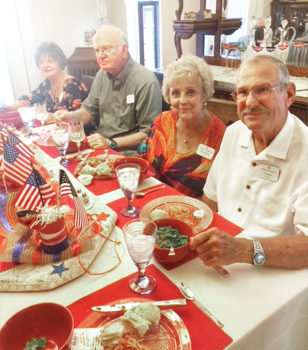 Bren McKenzie
On June 14 (Flag Day) 81 members of the RR Potluck Club roamed the Ranch in search of great fellowship, witty conversation, and a three-course progressive meal.
Hosts for the event were Ken and Catherine Bass, Norm and Bee Bender, Bill and Bernadette Fideli, Mike and Wanda Lock, Gary and Nadine Oknefski, Jerry and Ilene Schlesinger, Rick and Frances Rolater, Richard and Lynda Anderson, Carl and Peggy Backes, Jere and Vickie Bone, Dick and Carol Cooley, Mark and Bert Zeitlin, Scott and Vicki Baker, Ramiro and Kathy Escamilla, Bill and Joyce Frey, Jack and Merriott Terry, and Dan and Nancy Zipes.
The Potluck Board thanks the hosts who opened their homes and helped make the 2018 Safari Dinner a successful event.