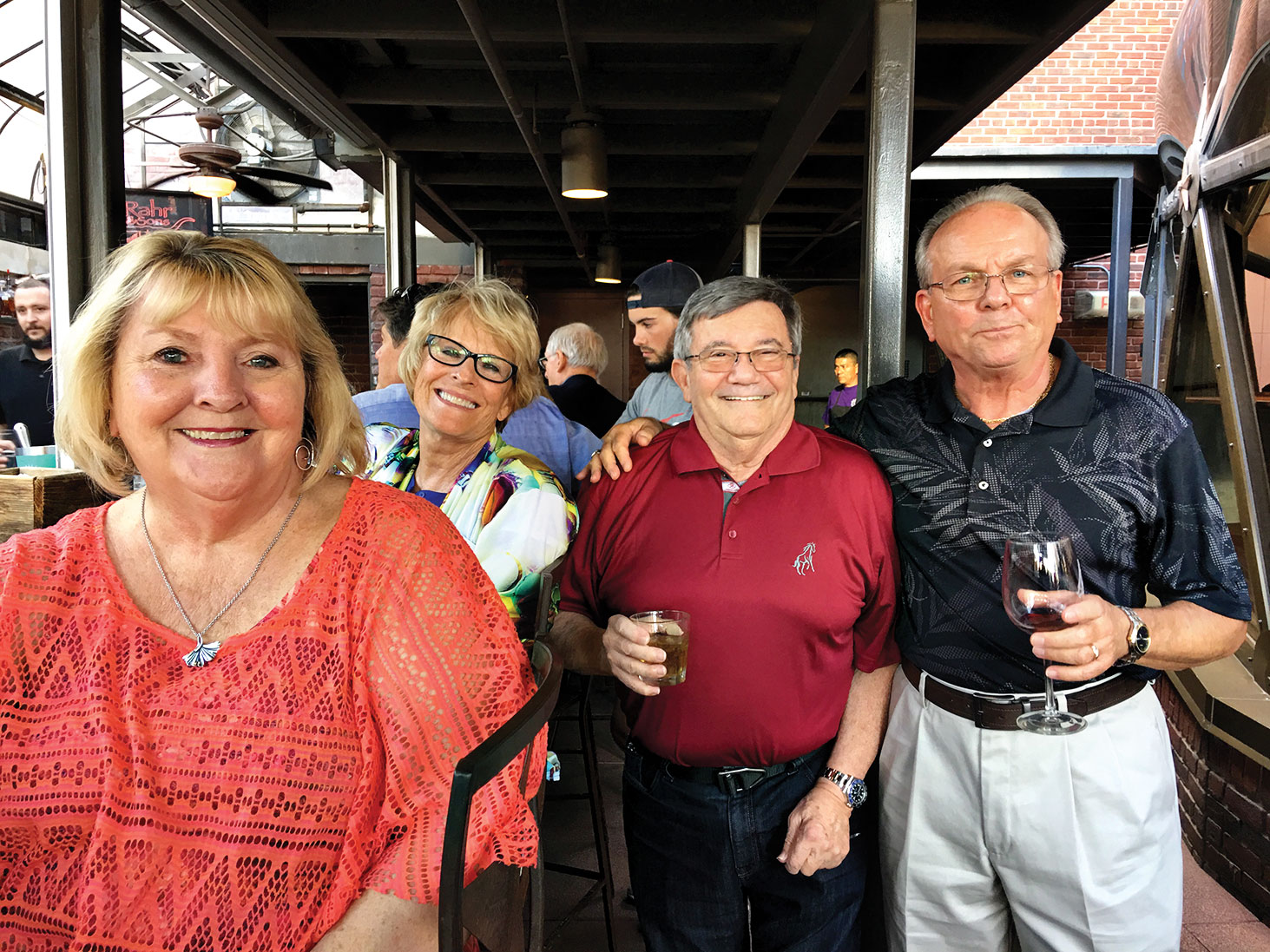 Jan Wallace
On a perfect Texas fall day in October the Road Runners took off to Ft. Worth for a great adventure. Ft. Worth undoubtedly has one of the most scenic downtown areas—lots of funky restaurants mixed in with the high dollar spots of art galleries, great stores, dancing water fountains, cowboy murals and the quaint 100-year-old buildings next to modern spiraling steel. Our destination that day was the crown jewel, Bass Performance Hall, where we attended Andrew Lloyd Webber's Phantom of the Opera.
Though many of us have seen it at least once, we were all called back to the hauntingly beautiful music. It certainly did not disappoint and even had a couple of new twists. We were spellbound and near tears as the production ended. The full house gave them a long rousing ovation.
Next we ambled over to Reata Restaurant, a famous landmark known for its ambience, beef and "Giant" memorabilia. We were invited to the fourth floor to enjoy cocktails on their rooftop. For those who have been around Ft. Worth a while, this was the home of the famous Caravan of Dreams Cactus garden. It is definitely a bustling place with a cowboy or two around. Dinner followed later with some interesting choices. The hard decision was dessert—their signature pecan pie or bread pudding served in a tamale husk. Both were fabulous.
On the way back to Robson several new Road Runner trips were presented so we all will be traveling together again soon. Please check our website rrrrclub.com for the latest news on Road Runner adventures.