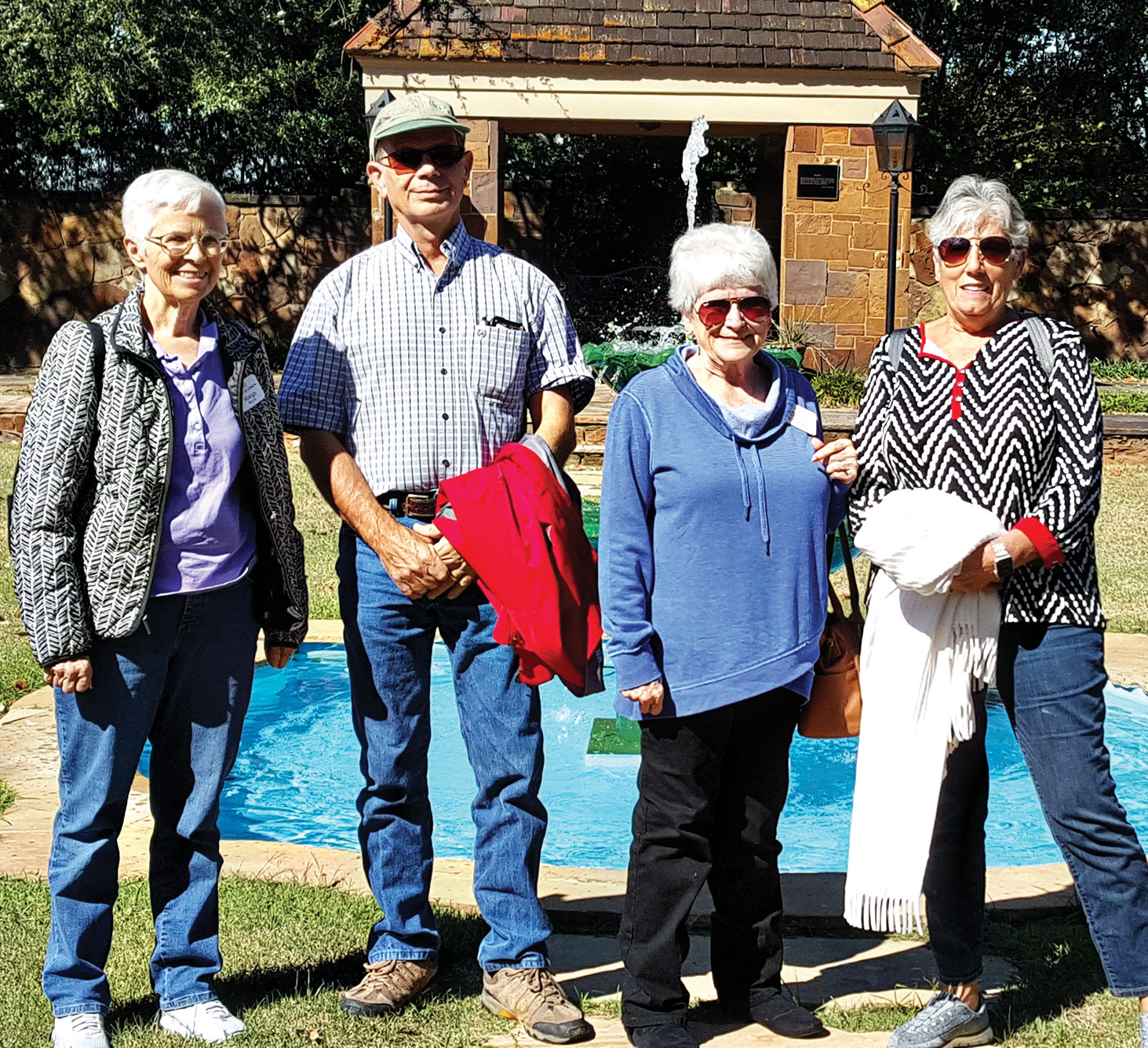 Vicki Baker
Known as the "Vegas before Vegas," Top O' Hill Terrace sits on the grounds of the Arlington Baptist College, a once private residence to one of the most exclusive underground casinos in the country. This historic property attracted many visitors and gamblers in the 1920s. Today the Arlington Baptist College occupies the once notorious gambling casino.
On the tour led by Elvena Shipman, wife of the pastor of Arlington Baptist College, we discovered first-hand how the original owners Fred and Mary Browning converted the property into a casino, adding an escape route and secret room for hiding the gambling paraphernalia during raids. Top O' Hill Terrace was a popular spot attracting gamblers as well as visitors who were often unaware of the gambling activities. The restaurant along with the tea garden that still exists today was a legitimate business, operating alongside a brothel and casino, which benefited from the nearby Arlington Downs Racetrack. Since that time this historic property went from being a casino and bordello to a seminary. Today Arlington Baptist College continues to use the site, which retains many of its original structures.
The day's events took another step back in time as we traveled through history on a guided bus tour by Fort Worth native and historian Dawson Granade. Covering some of Texas' most renowned landmarks like the Stockyards, Sundance Square and cultural district, we were entertained by Dawson's storytelling and historic photographs giving us a better feel for what Fort Worth must have looked like, sounded like and smelled like as far back as 1849.
And of course no Road Runner's trip is complete without food and drink. We lunched at Moni's Pasta and Pizza serving Arlington since 1994. The restaurant offered a variety of dining options with many dishes of the southern Italian cuisine.
Did you miss out on this day excursion? Then check us out at www.rrrrclub.com for a listing of our other travel offerings.