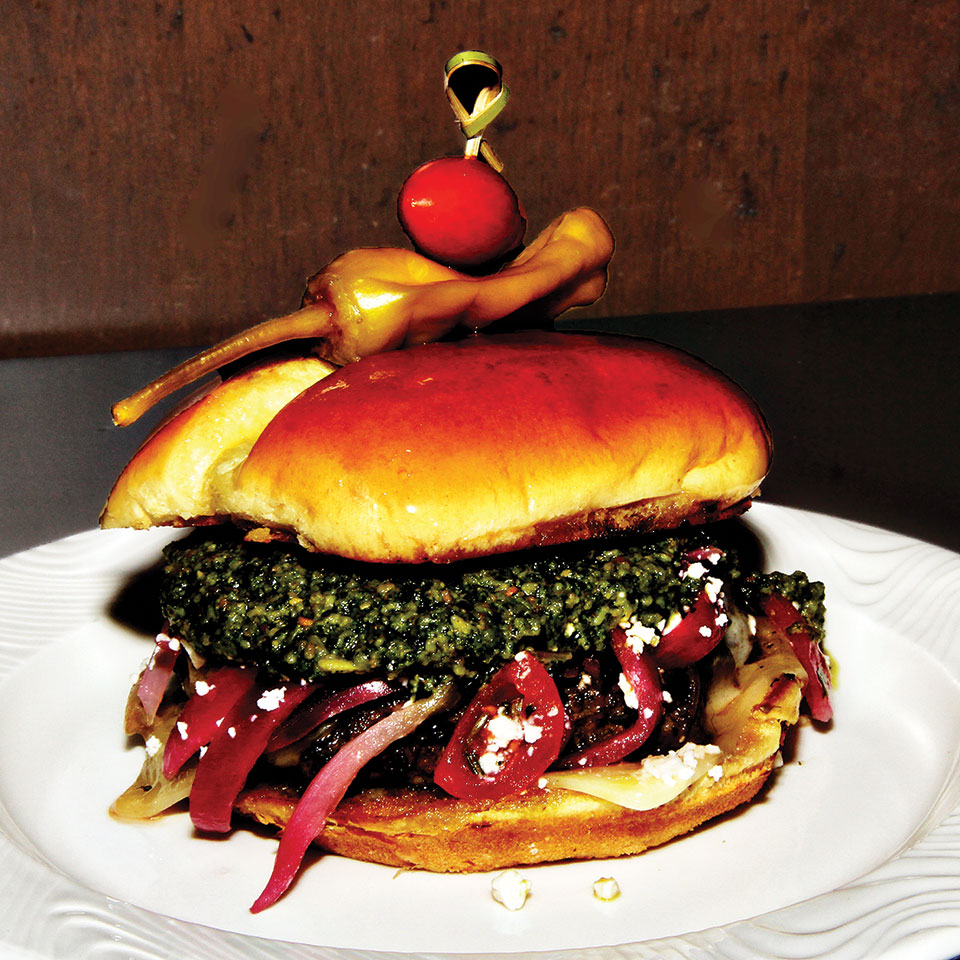 Sherry Jackson, Corporate Communications, RCI
A limited-time burger is on the menu at Robson Ranch Texas and we're asking for your vote.
Wildhorse Grill Executive Chef, Aubrey Daniels, has entered the James Beard Foundation's Blended Burger Project. The contest, which runs May 29 through July 31, 2017, is to inspire chefs to make better burgers by blending ground meat with chopped mushrooms. The James Beard Foundation says the patty is then "healthier and more sustainable."
Customers are asked to vote based on the burger's "creative use of mushrooms, flavor profile, and appetizing appearance."
At Wildhorse Grill, Chef Daniels has created the Forest Burger- a blend of portabella and cremini mushrooms, lamb and ground beef. The burger is grilled and topped with gruyere cheese, sweet-pickled red onion, parsley, slaw and an arugula spinach pesto on a toasted brioche bun.
Wildhorse Grill at Robson Ranch Texas joins another Robson community, PebbleCreek (Arizona), in the competition. Both communities will be competing with restaurants across the country. The five chefs with the most online votes will win a trip to the historic James Beard House in New York City where they will showcase their blended burgers at an exclusive event in 2018. Voters will be entered to win an expenses-paid trip for two to the 2018 Blended Burger event.
The James Beard Foundation was created in 1986 in honor of James Beard, a cookbook author, television personality and teacher. The foundation celebrates, nurtures, and honors America's diverse culinary heritage through programs that educate and inspire.
The Forest Burger will be on the Wildhorse Grill menu throughout the contest period. The restaurant is encouraging patrons to taste the burger and vote.
Vote online at: https://www.jamesbeard.org/blendedburgerproject/vote.