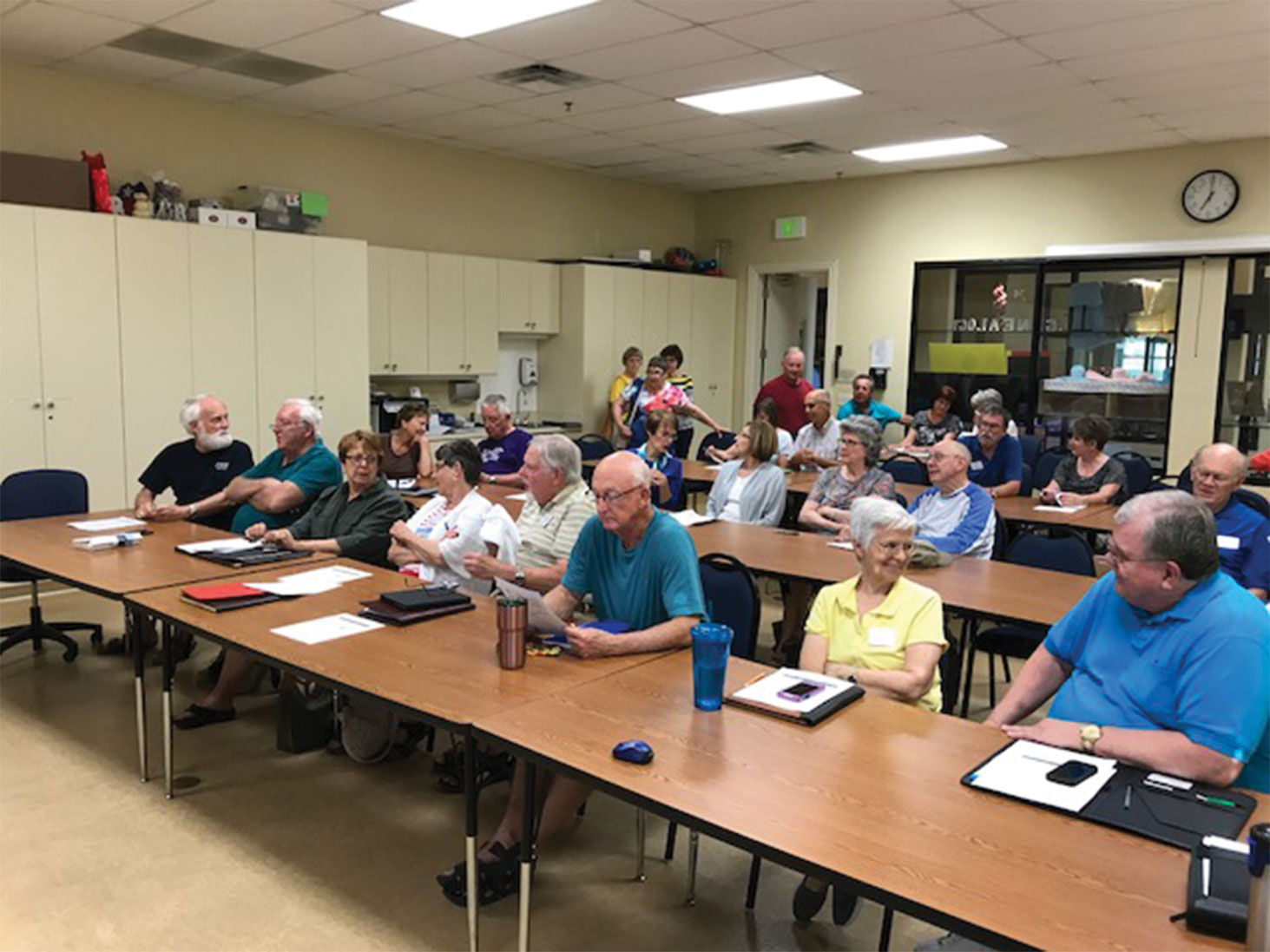 Adele Stewart
What happened to the state of Franklin? This question opened a new year of diverse program subjects for the Genealogy Club. Subsequent and diverse presentations covered the value of various census records, the organization of one's research, the migration to America of the Scots-Irish, the ways to fill in the "dash" between an ancestor's birth and death dates and the importance of verifying one's research. A program on the various DNA tests available and the interpretation of those results ended our April schedule. May began with a sharing time devoted to the class participants sharing their DNA result findings and their questions with others who have purchased the same analysis. And, once monthly, members and visitors met for individual assistance to learn the basics of beginning their own genealogy adventure or to get help in pushing past a brick wall in their ongoing research.
Many of us now find ourselves wanting to know more about our histories—when the family came to America and from where, what were their occupations and lifestyles and how have their histories affected who we are. Many of us want to be able to pass this information on to our children and grandchildren, sharing with them histories that perhaps our parents didn't pass on to us. If you see yourself described here, please come for a visit to any of our programs which are either presentations by professional speakers or professionally produced webinars.
We meet the first and third Tuesday evenings of each month at 7:00 p.m. Our monthly individual HELP Session is the second Wednesday afternoon of each month from 2:00–4:00 p.m. All meetings are held in Room 104 of the CATC.
The upcoming calendar includes:
May 9: HELP Session
May 15: Using Family Tree Maker 2017, presented by Sandra Crowley
June 5: Family Naming Practices, presented by Bernard Meisner
June 15: Field Trip to the Genealogy wing of the Denton Public Library, Emily Fowler Branch
July 11: HELP Session
July 17: Developing a Research Plan, Part 1
August 7: Developing a Research Plan, Part 2
Everyone is welcome! For more information contact President Gary Thornton at [email protected] or 940-262-3511.