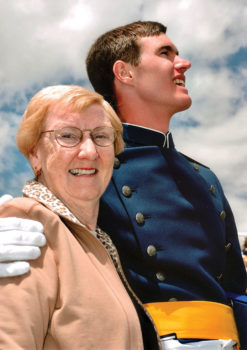 Rupa Mathur
The International Club held their meeting on February 15, 2018 at Olive Garden Restaurant. The event was hosted by Siggy and Florian Baeumier. We had seventeen members who attended the event. People were able to enjoy the food and socialize with the people sitting close to them.
The March meeting was held on the 15th of the month at Red Lobster. It was arranged by Anna-Lisa Anderson. Approximately eleven members attended the meeting. It is a little difficult to socialize in restaurant settings, but in Anna-Lisa Andersons' words: "I personally feel it is better to go to a restaurant in lieu of doing nothing." Since the membership has grown it has become difficult for some of the members to hold the meetings in their homes.
We welcome the following new members to the RR International Club: Janet and Dale Henshaw (Janet is from Australia) and Claudia and Peter Hollatz (both are from Germany).
It is with regret that I have to add that one of our former but also one of the earliest members of the International Club, Maureen Morrow's grandson Captain Mark Weber died in a helicopter crash on Thursday, March 15, 2018. He was among the seven U.S. service members who were killed when their helicopter crashed in western Iraq. He was only 29 years old. President Donald Trump offered his condolences to the families on Friday morning. Maureen Morrow has not been told about the loss of her grandson, as she is living at Autumn Leaves Memory Care. Ramona Mercil, one of Maureen's former neighbors living in Robson Ranch gave me a call on March 19 and gave me the sad news. I got in touch with Maureen's daughter Margaret Weber to express condolences on behalf of the International Club and also to get an update on Maureen. She sent me the following photograph of Maureen Morrow with her grandson, Captain Mark Weber. Maureen is originally from Ireland.