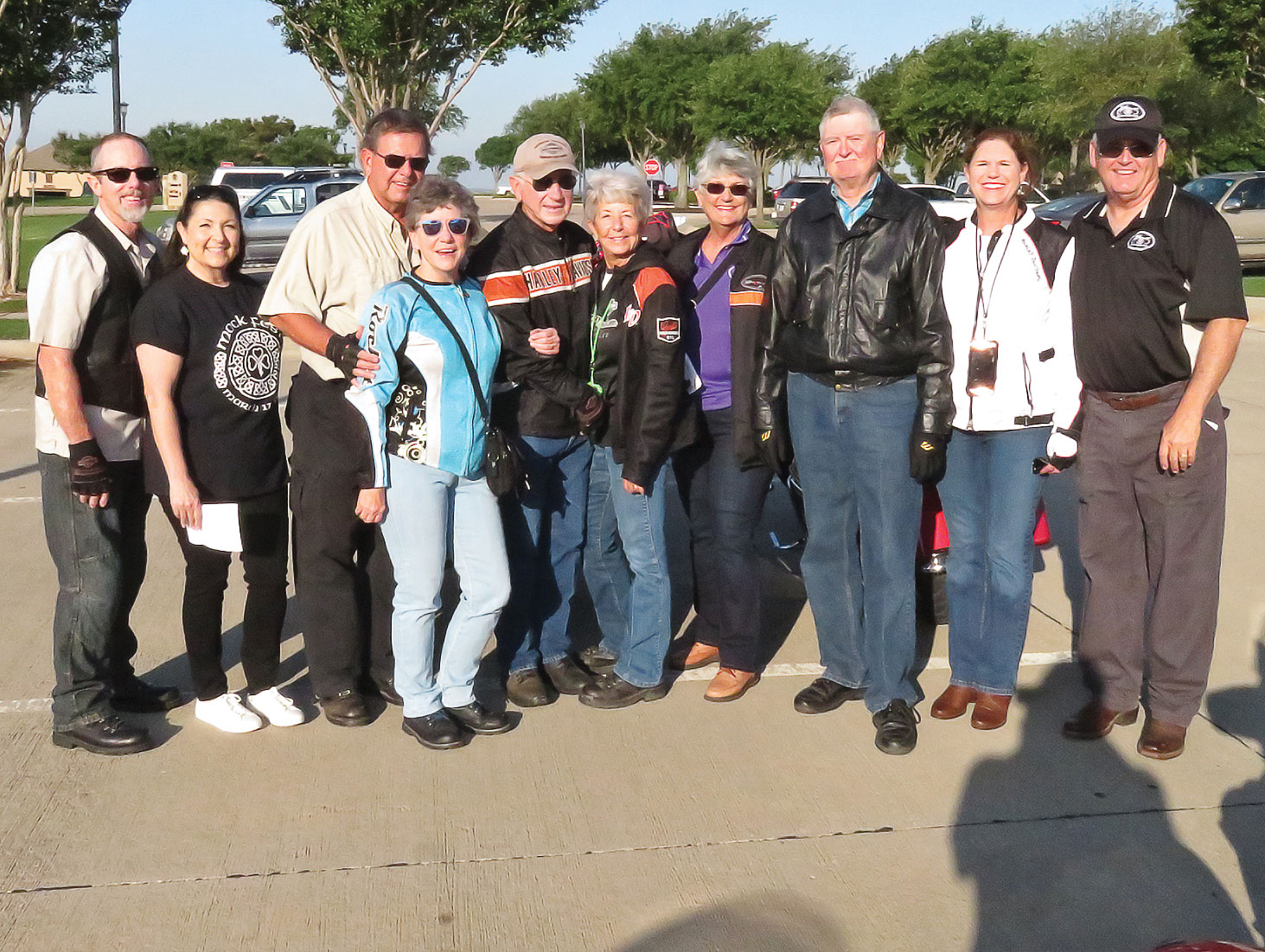 Scott Baker
Growing bored with the flat blacktops of North Texas, the Robson Riders Motorcycle Club craved an escape. So, early one May morning, with gas tanks full, helmets on and jackets zipped, we left the Ranch, thrilled to be on the road again. Our destination: Texas Hill Country along back roads for wonderful views of wildflowers, expansive open fields and spring-fed rivers.
Zooming over green, rolling hills along ranch roads, we leaned into the gentle turns and accelerated to the next sweeping bend. No traffic or urban sprawl to avoid. No obligations or deadlines. Only the enveloping wind, open highway and scenery rushing by.
By far the most exhilarating ride was the "Twisted Sisters" – a connecting trio of Ranch-to-Market Roads 335, 336 and 337, forming a 100-mile lasso around the prettiest country Texas has to offer. The Sisters are not a friendly welcoming committee to the inexperienced rider. While not a full-on knee-dragging experience, it has some of the most challenging and exciting motorcycling in the state complete with canyons and mountains climbing and falling in steep hills, tight twisting curves, jagged sheer drop offs without much in the way of guardrails, sections of falling rocks and an abundance of switchbacks. One 15-mile stretch offers approximately 65 curves! This was cycle-therapy at its best!
Then it was onto the more relaxed river road, Highway 39, a fun, scenic ride with far fewer curves. The road follows the Guadalupe River offering a near constant view of the river. As the river bent from one side of the road to the other, we passed over several low water crossings.
But there's more to motorcycling than just must-ride roads. Seeking some laid-back time, we overnighted in Fredericksburg. Nestled deep in the heart of the Hill Country, it's dubbed the "Hub of the Hills", reigning as the hallmark of German flavor. It's a small city with a smorgasbord of specialty shops, quaint bakeries, boutiques and biergartens along the historic Hauptstrasse (Main Street).
We also stopped in Luckenbach, population of three. The general store in this tiny hamlet, built in 1849, traded everything from coffins to cowbells. (The coffins have long been sold out). There's also a post office, beer joint and dance hall where Waylon Jennings and Willie Nelson have played.
A ride through this part of Texas will certainly change your view of the state. You ride amongst scenery as good as it gets. Filled with fascinating back roads and plenty of biker-friendly stops along the way, it is something to be experienced at least once in a lifetime. If you love to ride, the Texas Hill Country has something for you. From long straightaways to sweeping turns, you will find a road that is sure to inspire!
Motorcycling is an engine for friendships shared by the Robson Riders. Come join the club on our breakfast, lunch and dinner rides or pack a saddlebag for two- to five-day excursions. For more information, contact Mike Conley, Dennis Dotson, Scott Baker or Stan Brein.